DAR turns over P23.9M infra project in Surigao Norte town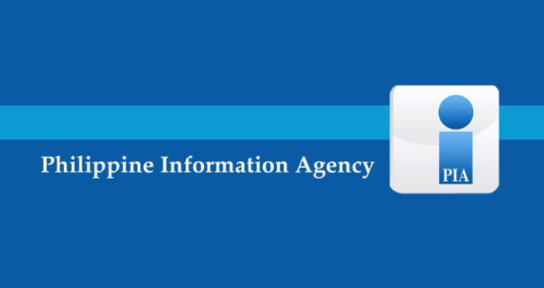 SURIGAO CITY, Surigao del Norte, Apr. 27 -- The Department of Agrarian Reform (DAR) through its Project ConVERGE recently conducted a symbolic turned over of the farm-to-market project in Barangay Mabini, Placer town.
The said project ConVERGE (Convergence on Value Chain Enhancement for Rural Growth and Empowerment) is a farm-to-market road project worth P23.9 million that has a span of 2.1 kilometers. It will benefit 344 direct beneficiaries and 2,902 indirect beneficiaries.
With the construction of the said project, it is expected to boost the Coconet and Biofertilizer Enterprises projects of the municipalities of Claver, Gigaquit, Bacuag and Placer agrarian reform cluster.
"It was only a dream and now a reality. The people of Mabini are very grateful to DAR and the Local Government Unit of Placer for making this dream come true," said Ruel S. Moneda, the Barangay Captain of Mabini, Placer town.
The said project was funded under the International Fund for Agricultural Development (IFAD), with counterparts from the local government unit of Placer and the national government.
DAR Surigao del Norte Provincial Agrarian Reform Officer Maria Elezabetn L. De Guzman said the concreting of farm-to-market road is a sub-project support to the main project which is the coconet and bio-fertilizer enterprise.
On the other hand, Mayor Jovie Marie C. Villazon of Placer could not contain her excitement after the turnover. "For almost two years, after the challenges that have been encountered along its implementation at last the project is now being turned over," she said.
Mayor Villazon thanked the DAR for its continuing effort in providing services to its beneficiaries especially to the people of Placer and also expressed her undying support to the future endeavors of DAR in partnership with the local government unit of Placer.
The construction of the said farm-to-market road has taken a backseat due to the global health emergency crisis brought about by the coronavirus disease 2019 (COVID-19) pandemic coupled with some issues on road right of way.
Meanwhile, DAR Caraga Regional Director Leomides R. Villareal underscored that the project is a manifestation that the government wants the people to feel that its government is working for their welfare.
Further, he challenged the people of Mabini to take care of this project.
On his part, Project ConVERGE National Project Director Faisar Mambuay emphasized that the said project will minimize the travelling expenses of the farmers and speeds up the hauling process of their products.
"With Project ConVERGE, government agencies have pooled their resources together to teach the farmers the value chain approach and make them entrepreneurs through their agrarian organizations," said Dir. Mambuay.
He added that the project will not stop in capacitating the farmers, but until such time that they have forged marketing agreements for their products and established their credibility in accessing production loans not just from government banks but from private financing institutions as well. (Daryll M. Tumbaga, DAR-SDN/PIA-Surigao del Norte)