DAR distributes 7,000 hectares of land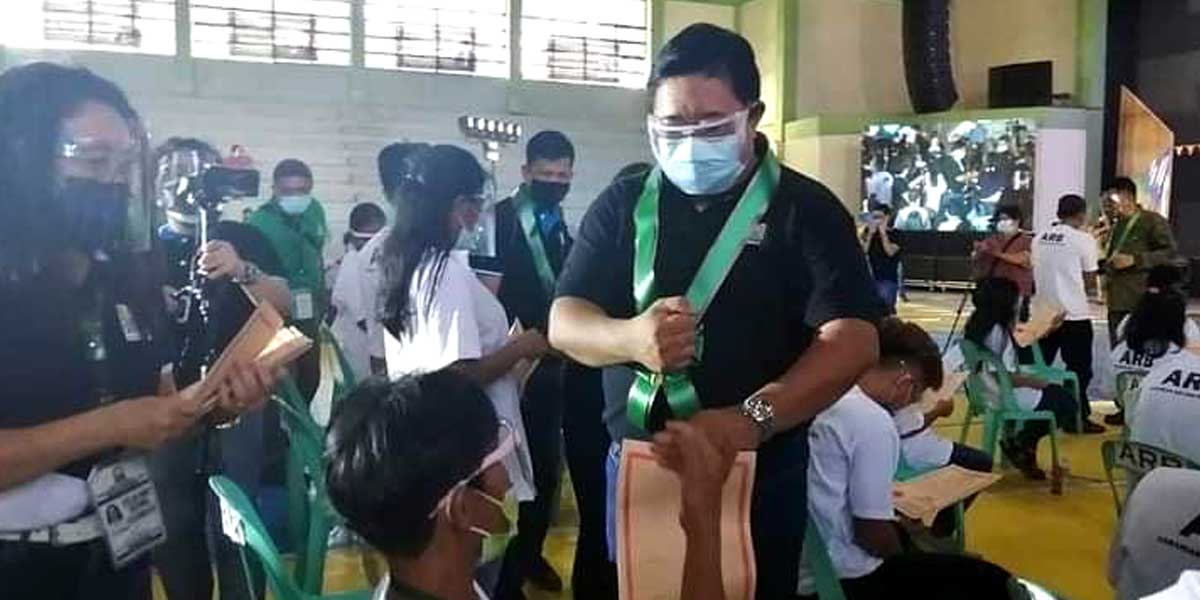 BACOLOD City – The Department of Agrarian Reform (DAR) distributed 7,709 hectares of agricultural lands to 7,268 Agrarian Reform Beneficiaries (ARBs) in Negros Occidental last Thursday.
DAR Secretary John Castriciones led the distribution of the agricultural lands through the Comprehensive Agrarian Reform Program (Carp) in rites held at the gymnasium of Pontevedra town.
Of the number, 4,119.5624 hectares were distributed to 3,926 farmer beneficiaries from various municipalities and cities in the northern part of the province.
Also, 3,589.5345 hectares of agricultural lands will be shared by 3,342 agrarian reform beneficiaries in the southern part of the province.
These are covered by 5,321 land titles involving various landholdings located in various local government units (LGUs).
Castriciones said the province is considered as the highland area for having the highest target of land acquisition and distribution in Carp.
Castriciones said that farmer beneficiaries deserved to get all the help that they need since they have played important roles in saving the community especially during the coronavirus disease 2019 (COVID-19) pandemic.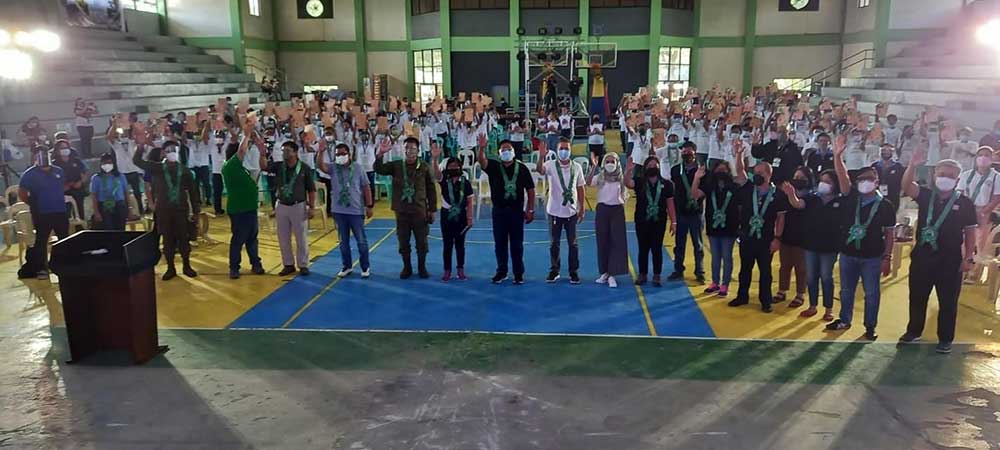 "Our farmers are our heroes for they are providing food on our table and we must thank them for playing a critical role in addressing the COVID-19 pandemic and embracing all the challenges to produce food more sustainably," he added.
DAR also distributed 12,054 Certificates of Land Ownership Awards (Cloas) to the farmer beneficiaries.
Castriciones encouraged the farmer beneficiaries to form a cooperative or organization to avail bundles of support services particularly from the agency.
Castriciones also led the installation of 51 ARBs of the four landholdings located in Barangay Abo-abo, Murcia town.
These ARBs would share the 48.5136 hectares of the landholdings covered by the agency through CARP.
As of this date, the agency has more than 124,000 hectares of agricultural lands which are yet to be distributed to agrarian reform beneficiaries.
For her part, DAR-6 director Sheila Enciso, who was present in the activity, reminded the farmer beneficiaries not to engage in illegal activities such as leasing, selling, illegal transfer and illegal conversion of Carp-awarded lands.
Meanwhile, Mayor Jose Maria Alonso thanked DAR for choosing the municipality to host the said activity.
Alonso said the town has about 4,500 farmer beneficiaries and 17 agrarian reform beneficiary organizations that are now serving as active partners of the LGU in the formation and implementation of several development plans.
Alonso also expressed his continued support and commitment to the agency in the implementation of Carp as a tool to achieve social justice, equitable land ownership and to eliminate landownership classes in the society.
Source: https://dailyguardian.com.ph/dar-distributes-7000-hectares-of-land/