DAR sets drafting of IRR for New Agrarian Emancipation Act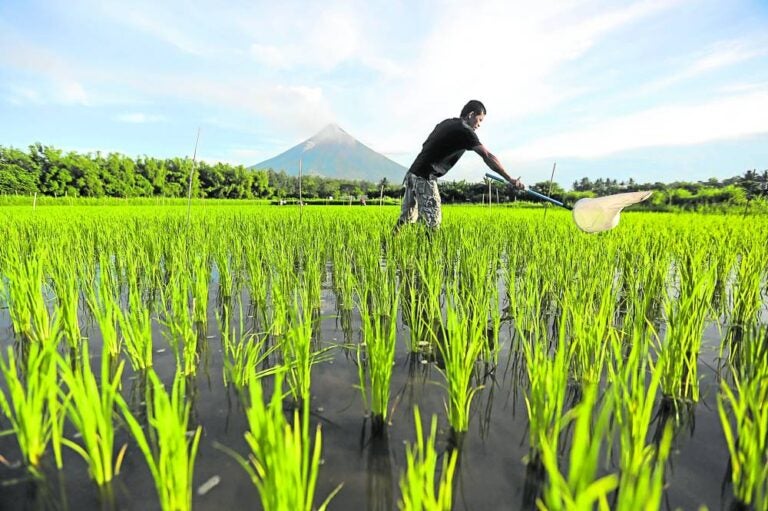 MANILA, Philippines — The Department of Agrarian Reform (DAR) announced on Tuesday that it had ordered a committee to begin crafting the implementing rules and regulations (IRR) for the Republic Act No. 11953 or the New Agrarian Emancipation Act, which condones the P57.557 billion debt of 610,054 farmers.
In a statement, Department of Agrarian Reform (DAR) Secretary Conrado M. Estrella III reiterated the need for a comprehensive IRR for the law's implementation within the six-day deadline after it took effect last July 23.
Estrella likewise ordered the committee and the technical working group to get inputs for IRR in key agrarian reform communities nationwide through public consultations.
The committee comprises seven members chaired by DAR Undersecretary for Legal Affairs Napoleon U. Galit and other agrarian reform officials.
It was created under a memorandum from the Office of the President issued by Executive Secretary Lucas Bersamin on August 3 and DAR Special Order No. 508 issued on August 7.
Meanwhile, the technical working group is made up of Dr. Fermin Adriano of the Kapatid Angat Lahat Program and Foundation for Economic Freedom, Atty. Christian Monsod, former Comelec chairman and legal counsel for various farmers groups, and Leonardo Montemayor, among others.
DAR said the law would benefit 610,054 agrarian reform beneficiaries (ARBs) and cover 1,173,101.57 hectares of agrarian reform lands.
It added that the government "will also shoulder the balance of the obligations of 10,201 ARBS, tilling 11,531.24 hectares of agrarian reform lands, under the voluntary land transfer/direct payment scheme, amounting to P206,776."
Source: https://newsinfo.inquirer.net/1817055/irr-for-new-agrarian-emancipation-act-underway-says-dar-chief