Agrarian reform community turns to coop to become sustainable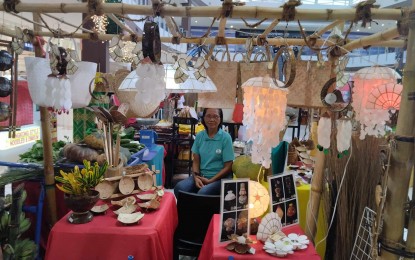 ROXAS CITY, Capiz – A group of agrarian reform beneficiaries (ARBs) in Capiz organized a cooperative to become sustainable rather than rely on the produce from their farm.
The Lonoy Agrarian Reform Cooperative (ARC), based in the municipality of Sapian, started in 2006, with each of the initial 19 members shelling out PHP500 as capital.
Members started a crab fattening project using the PHP30,000 assistance from the Bureau of Fisheries and Aquatic Resources (BFAR), an attached agency of the Department of Agriculture.
They shifted to micro-lending, utilizing the income they earned from the project and using for additional capital the fund given by the BFAR for their individual businesses.
Currently, they have more than PHP1 million assets and close to 100 members, said Gloriosa Peñaroyo, manager of the cooperative, in an interview on Friday.
Their members borrow money to buy farm inputs, establish small businesses and for emergency assistance during crisis situation.
"The cooperative helped us in budgeting not only for the cooperative but most especially for our family's financial needs," she added.
They also availed of various training provided by the Department of Agrarian Reform (DAR), the Department of Trade and Industry (DTI) and the Cooperative Development Authority (CDA).
"DTI gave us training on all products that can be derived from coconuts, like lamps, ashtrays, decor and key chains. We are happy that slowly but surely, our products are gaining popularity, resulting in income for all members," she added.
The ARC is one of the 16 exhibitors in the exhibit ongoing at Robinsons Place in Roxas City in celebration of Cooperative Month 2023.
The celebration will culminate on Oct. 17 in Jamindan town, where performing cooperatives will be recognized.
They will be judged based on income standing and compliance with CDA requirements, said CDA provincial director Proceso A. Berano Jr.
"Cooperatives in Capiz have evolved and developed through the years. We are happy that the officers and members are empowered to help their coops, not only (to) gain profit, but more so to help themselves, their families, and their communities develop," Berano said in an interview. (PNA)