Steady Income for Members: The Cruzian MPC Way!
The journey of a thousand miles begins with a single step. And that journey has turned out to be gratifying.
As one of the most successful Agrarian Reform Beneficiary Organizations (ARBOs) of Magalang town in Pampanga province, Cruzian Multi-Purpose Cooperative or better known as Cruzian MPC, started from humble beginnings. However, through sheer hard work and perseverance, the cooperative now boasts of steady income for its members.
And why not?
Formed in June 1990 in Barangay Sta. Cruz, the farmers' organization traces its roots from its founding chairman Florentino Nacpil, Jr. who engineered the registration of the cooperative in 1991 with the Bureau of Cooperative Development (BCOD), predecessor of the Cooperative Development Authority (CDA).
Counting on the strength of only 1,000 pesos as seed capital of the original 36 agrarian reform beneficiary (ARB) members back then, the cooperative has, through the years, solidified its position as a vibrant organization with 94 farmer members at present. The strong collaboration and partnership now translates into a whooping 43-million pesos in total assets.
It may sound incredible, yes. But this is now the reality. And every step of the way really matters.
Through three (3) decades of discipline and loyalty, Cruzian MPC has been consistently providing production loans, re-lending services and non-agri loans to its members. To augment its income, the cooperative diversified into palay and corn trading, farm inputs trading, rice milling, threshing, trucking, solar drying, mechanical drying, to name a few.
On top of all this, the cooperative offers these services not only to ARB members but also to other residents of the host barangay extending all the way to the farmers of nearby municipalities like Arayat and Mexico.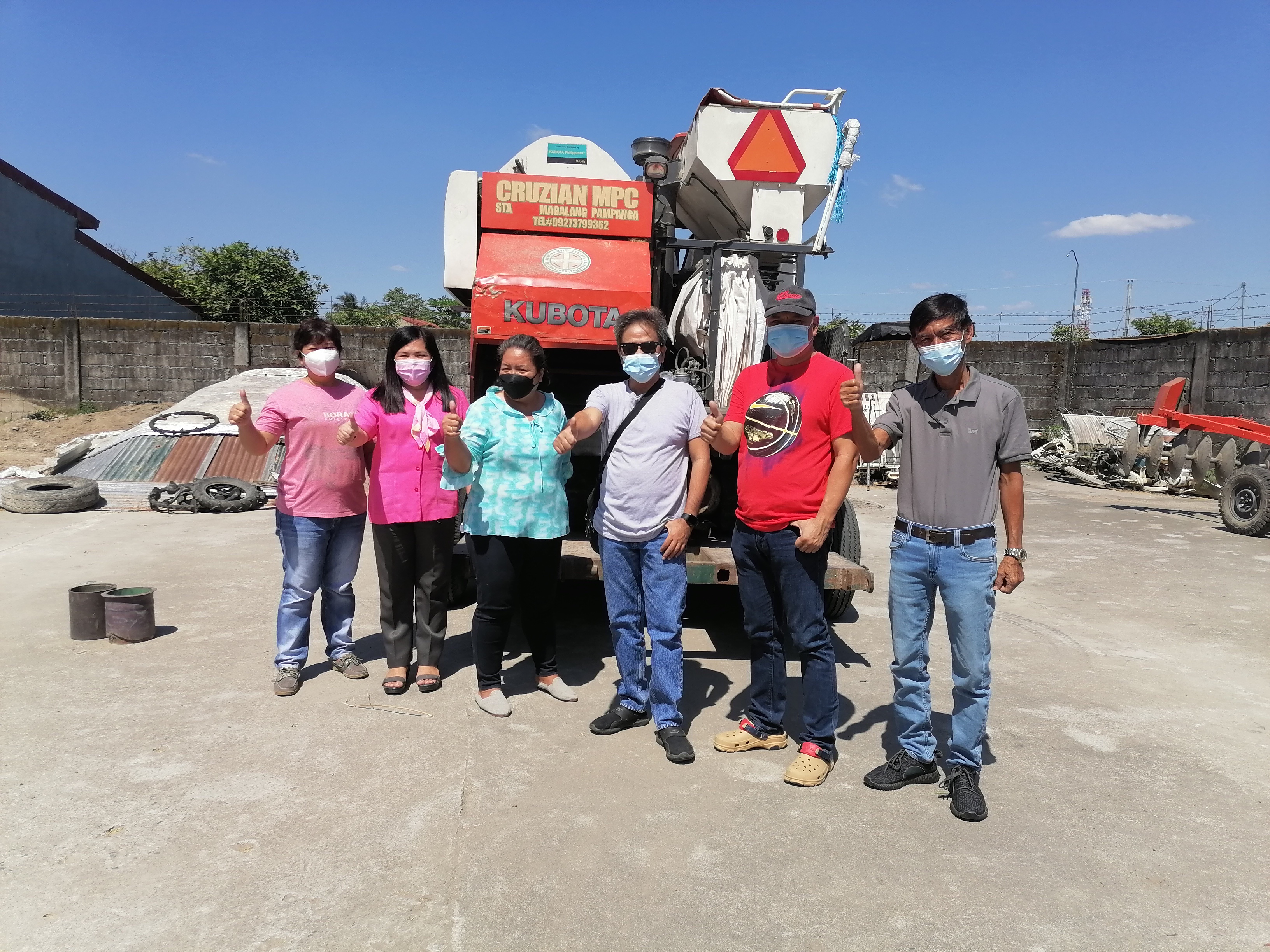 OIC-Manager Maria Cecilia Baltazar recounts that just recently the cooperative obtained a marketing agreement with Jose B. Lingad Memorial Regional Hospital (JBLMRH) as a supplier of rice grain under the DAR's Enhanced Partnership Against Hunger and Poverty (EPAHP) program with the assistance of DAR-Pampanga. As a result, at least 80 bags per week is being delivered to the hospital by the organization.
As the cooperative continues to grow, it also started to procure different farm machineries and equipment to help them expand its services. The portfolio includes 2 harvesters and 2 tractors as well as a rice mill which was obtained through a loan from the Department of Agriculture. The rice mill alone can process at least 200 bags per day pooling an income of 500,000 pesos per year.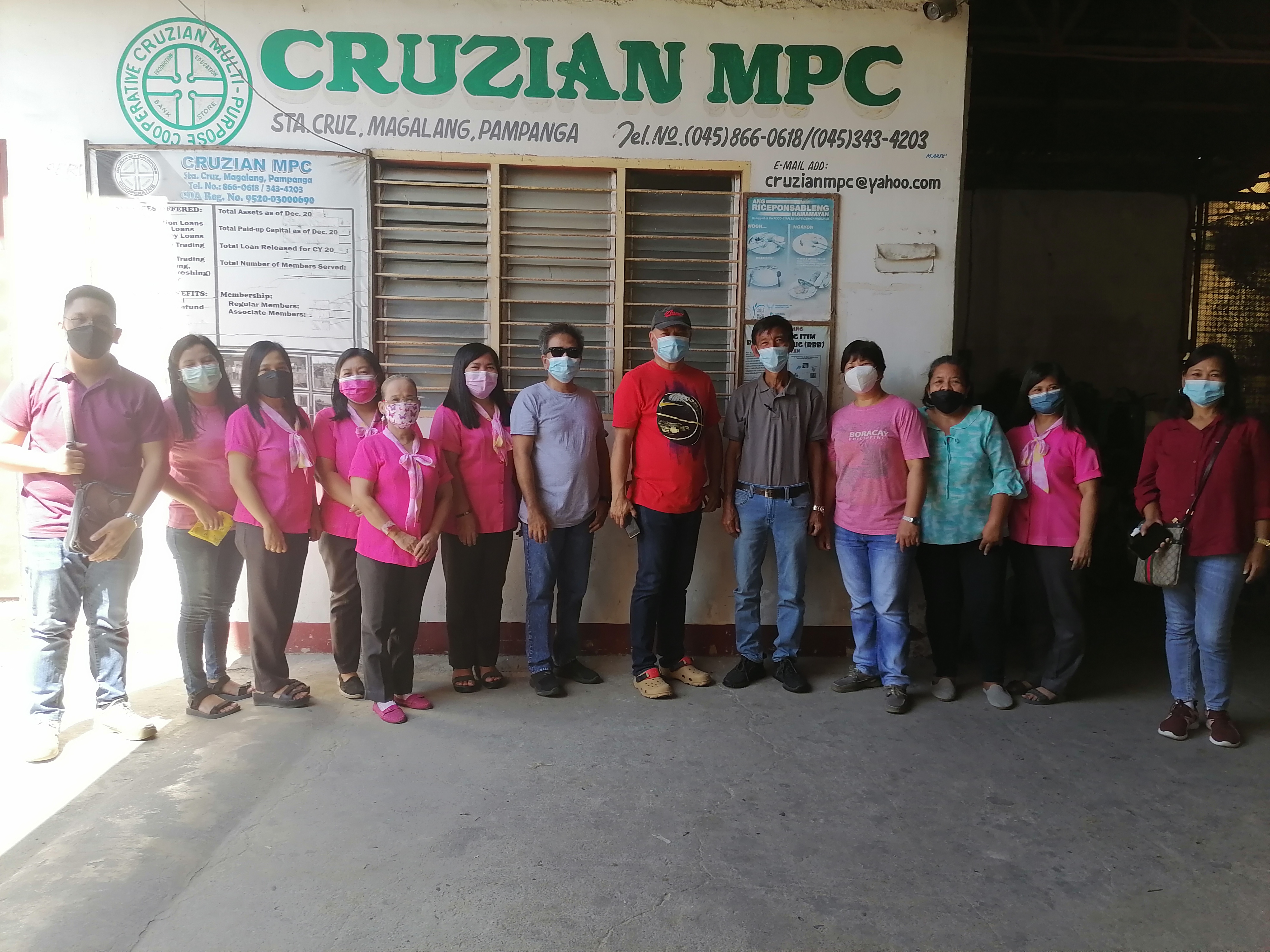 Baltazar adds that the cooperative has helped its members grow through the years enabling its members to acquire house and lots, fund the education of children who are now professionals. She narrates with dignity and pride that some children of coop members are now happily employed by the cooperative.( Marc Sedano, PIO, Pampanga)