Women farmers of Pili turn adversity into opportunity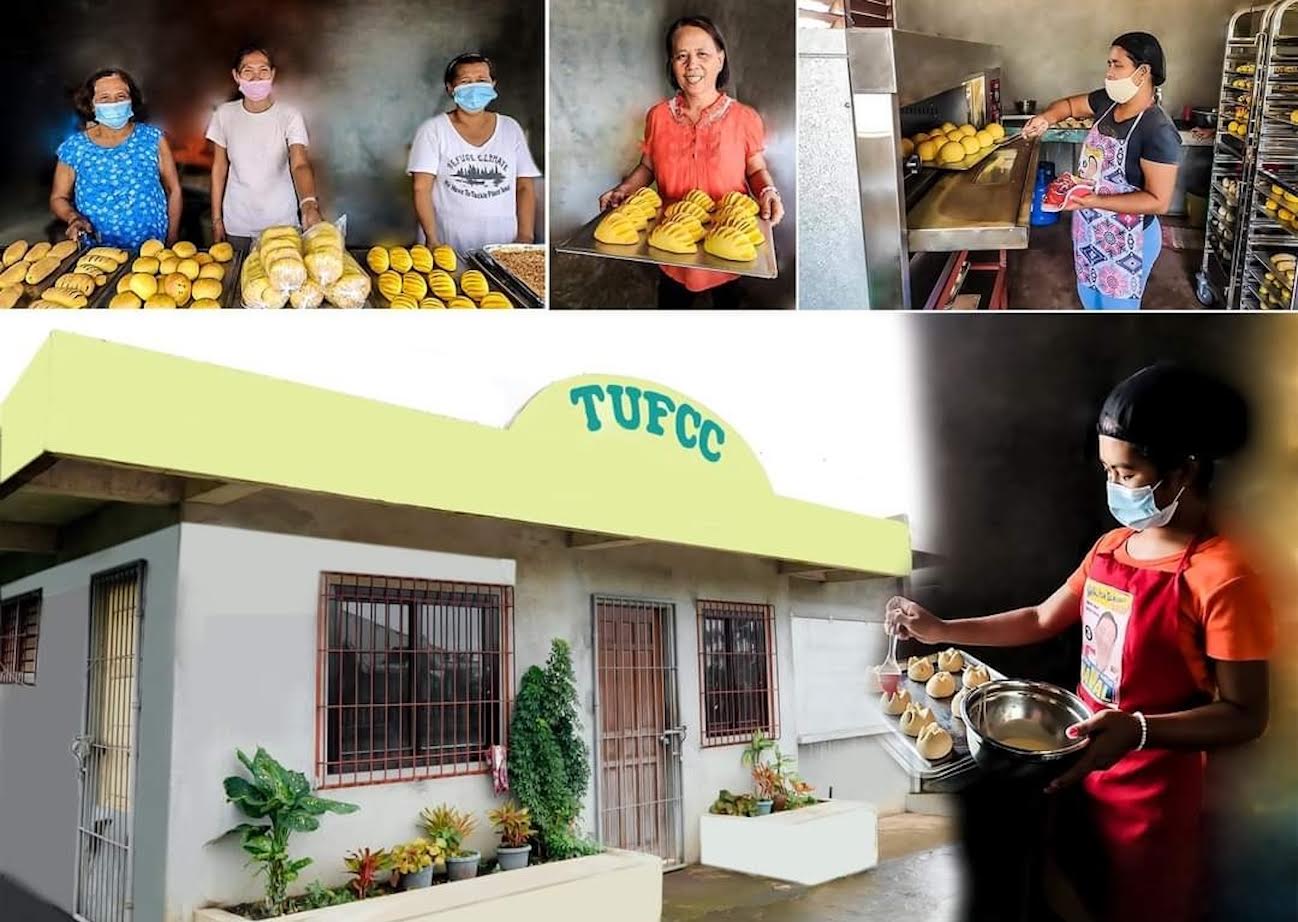 PILI, CAMARINES SUR—When the COVID19-pandemic broke out, agrifood production was severely affected, creating a challenging environment. For most farm producers and businesses, pulling through the crisis was a matter of survival. Changes were brewing to forestall the gloomy situation.
However, some agrarian reform beneficiaries organizations like the Tinangis Upland Farmers Agriculture Cooperative (TUFAC), a group of 20 members, 15 of whom are female, in the Upper Barangay of Tinangis in Pili, Camarines Sur, turned this adversity into opportunity.
Scared that TUFAC and their members might face a barrage of threats in the future, causing havoc on their farm incomes and the local economy, they immediately shifted their focus to long-term 'out of the box' or alternative solutions, such as operating a small bakery project, in order to keep their organization afloat and survive the crisis.
TUFAC General Manager Maria Mercedita Violeta, who led the female farmers, established a bakery business with assistance from the Department of Agrarian Reform (DAR) and the Department of Social Welfare and Development through the Convergence on Livelihood Assistance to ARBs Project.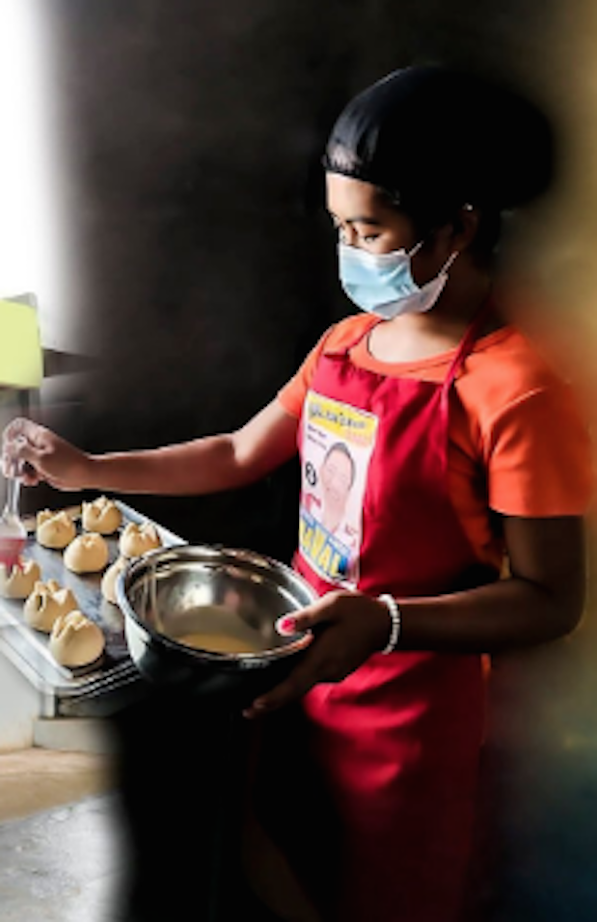 "We had no idea what to do back then to start our own small business. We appear to be losing our courage, as nothing appears to be happening regardless of what we do. However, with the assistance of DAR, we were able to realize that we need to focus on our bakery project because everyone needs to eat amidst this crisis," she said.
The group's steadfast commitment and determination helped the coop overcome adversities that allowed their small business to prosper and earn a whopping Php 803,502.00 in one year and a half after it was launched on July 8, 2020, which coincided with the pandemic's onslaught.
In a report, the bakery's average monthly sales were recorded at Php 44,639.00.
The bakery started delivering pastries such as pan de coco, spanish bread, pan legaspi, pinagong, choco bread, halfmoon, sliced bread, chiffon cake, and cassava cake to Centro Tinangis and Zones 3 to 5 through three motorized transporters that were also awarded as part of the same project by DAR.
Because their baked goods are delicious and reasonably priced at Php 2.00 pesos for small sizes and 5.00 pesos for larger sizes, the coop ultimately began delivering to the nearby villages of Barangay Curry, Sitio Bungkaw, and relocation sites.
"We were able to deliver to these areas throughout the sugarcane harvest season," Violeta said. Even though we sold our products only locally, they quickly sold out. We were not obliged to seek new markets, as our loaves of bread were in such high demand."
She disclosed that the secret to their tasty bread lies in the ingredients and added that all they can guarantee is that their recipes will not be changed, even if it means earning less profit; they will never, ever compromise on the quality of their items their customers have learned to appreciate.
She further stated that the bakery provided not only extra income for beneficiaries' families but also opportunities for women's empowerment.
Felicidad Buenafe, a 43-year-old farmer and baker, explained that each loaf is the result of TUFAC members' cooperation. She said, she performs her regular errands to keep the bakery well-stocked with bread for sale.
"Every day I wake up early, about one o'clock in the morning, to prepare and start baking bread," Felicidad narrated. "I finished wrapping the products at 6:00 a.m. That is often how my day goes," she added.
According to her, each TUFAC member has specific work assignments at the bakery to ensure its smooth and sustainable operation.
"We need to strengthen our cooperative now so that when the government stops assisting us and focuses on other cooperatives, we can stand on our own," she said.
Felicidad added that the cooperative and their families like to express their gratitude to everyone who has assisted them along the way, particularly DAR—from cultivating vegetables to establishing the piggery to founding this baking business as it greatly helped their cooperative's income, and it gave them the courage to get out of poverty.
Apart from the bakery, TUFAC also continuously provides loans to sugarcane planters up to Php150,000.00 at a 2% interest rate to cover land preparation and harvest season expenses.
The coop, which received a Php 300,000 grant from the Department of Labor and Employment for its rice trading venture, also lends rice to its members, 4Ps, and Indigenous Peoples. They make bimonthly payments to the cooperative.
TUFAC, which has 55 active members, was organized and registered with the Cooperative Development Authority on March 25, 2012.