Mulanay farmers improve production and processing of arrowroot products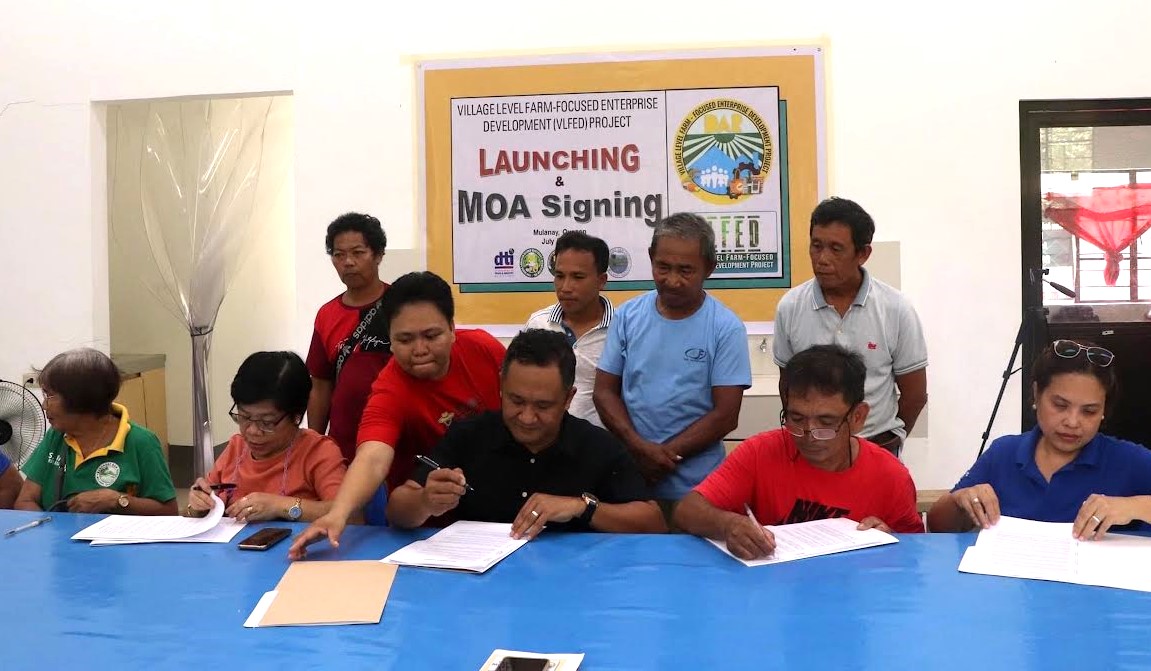 Mulanay, Quezon – Agrarian reform beneficiaries (ARBs) who are members of the San Isidro Agrarian Reform Beneficiary Association Inc. (SIARBA Inc.) will soon develop the production and processing of starch from arrowroot plant as their focused product with the recent launching of Village Level Farm-Focused Enterprise Development (VLFED) project in the area.
VLFED is a DAR project where the agency collaborates with various government branches like the Department of Trade and Industry (DTI) and the Department of Science and Technology (DOST) for the implementation and development of a product that will be an organization's main business focus.
The three (3) agencies together with the Mulanay, Quezon local government unit (LGU) commits to training the ARBs on product development, enhancing the managerial skills of the ARB organization (ARBO) leaders, and ensuring its smooth business operation and steady market for its product.
Ma. Gemma A. Esguerra, Provincial Agrarian Reform Program Officer II led the launching of the VLFED project and signing of the Memorandum of Agreement (MOA) with Jennifer Ilagan, a representative from DTI, Mulanay Mayor Aris Aguirre, and Kagawad Ernesto R. Padolina as representative of the SIARBA Inc., an organization assisted by DAR Quezon II.
She said the DAR was assigned to train the officers and members of SIARBA Inc., as part of the activities under the VLFED project of the DAR, while the DTI and LGU will focus on the promotion and marketing of the organization's products.
"The agency is not only focused on the distribution of lands but also on giving support services to the farmers to help alleviate the quality of their lives," Esguerra said.
She added that the project, with a total budget of Php950,000.00, will be implemented for two years, divided into two components. The first component includes the training of 30 ARBs from SIARBA while the second component includes the provision of machinery such as pulverizers and arrowroot juice extractors.
Mayor Aris Aguirre thanked the DAR and said that Mulanay's economy will be more developed and vibrant with the implementation of this project.
The Cultural Pest Management (CPM) training for the ARBs for arrowroot processing will begin this July.