115 Northern Mindanao farmers now landowners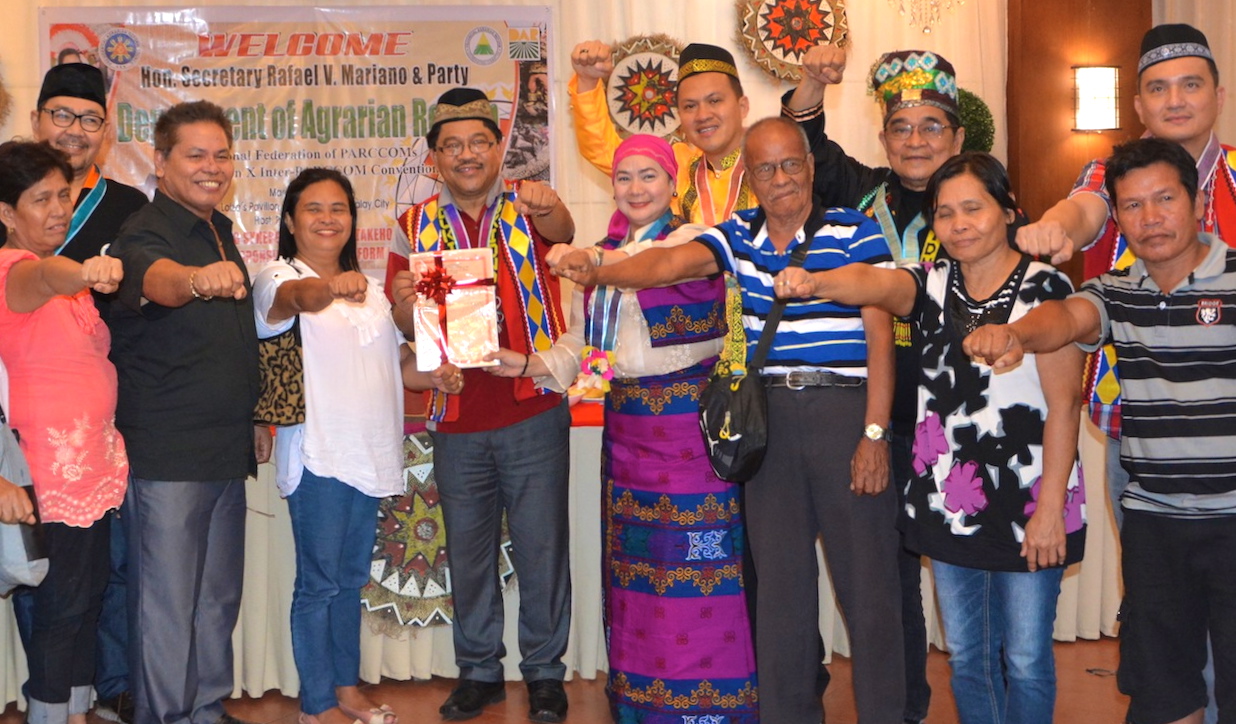 MALAYBALAY CITY, Bukidnon (March 22, 2017)—Agrarian Reform Secretary Rafael Mariano led the distribution of certificates of land ownership award (CLOAs) covering 282 hectares of land to 115 agrarian reform beneficiaries (ARBs) yesterday at Loiza's Pavlilion in the town on Casisang here.

Mariano, assisted by DAR Regional Director Faisar Mambuay awarded to the beneficiaries the 159 CLOAs situated in the municipalities of Bukidnon and Cagayan de Oro City.

"The CLOAs are just the first step towards more support from the government. The department has completed infrastructure projects for our ARBs here," Mariano said.
According to DAR Regional Director Faisar Mabuay, the department has also lined up livelihood projects and programs for the farmers of Region 10.
"There is no letting up in pursuing our mandate of distributing farmlands and providing support services to the farmer-beneficiaries to improve their quality of life," said Mambuay.

The CLOAs were given during the Inter-Provincial Agrarian Reform Coordinating Committee (PARCCOM) Convention here.

Mariano, who chairs the PARC Executive Committee said that this PARCCOM convention intends to craft solutions to issues and concerns on the implementation of agrarian reform in Region 10.

"For the last 10 years, the PARC rested. It did not create a single policy for agrarian reform and its beneficiaries. Under my watch, I want the PARC to be a working committee. A committee that works and fights for the rights and welfare of farmers," Mariano said.

Mariano also explained his thrusts and policy direction to the PARCOMM members. He said his administration is geared towards promotion of farmers' rights and welfare, ensuring food security in the country and rural development.

Present at the ARBs Summit and CLOA distribution were: Assistant Regional Director Merlita Capinpuyan, PARC Secretariat Director James Arsenio Ponce, Provincial Agrarian Reform Program Officer Norberto Pacquingan, Chief for land tenure Sector Relani Ludena and Indigenous People Representative Telesforo Bolivia. (30)


#DAR4Farmers #Land4Farmers #PartnerForChange