DAR'S foreign-assisted projects under PRRD's term continue to aid ARBs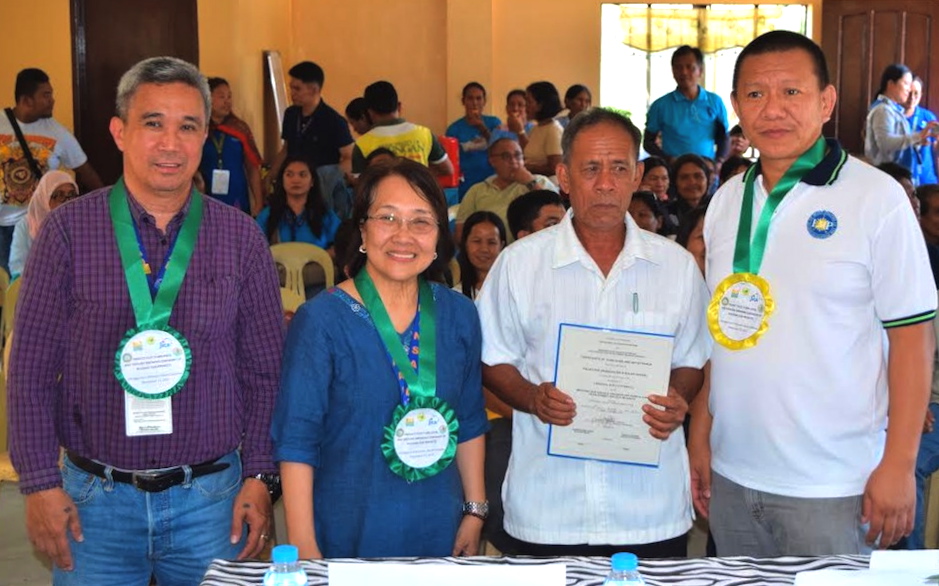 NORTH COTABATO – Corn Farmers in North Cotabato are expected to increase their income with the establishment of the Php4.7 million corn post-harvest facilities through the Mindanao Sustainable Agrarian and Agriculture Development Project (MinSAAD), a foreign-assisted project under the Department of Agrarian Reform (DAR).
DAR Undersecretary Sylvia Mallari for Foreign Assisted and Special Projects Office who led the turn-over ceremony said that the corn post-harvest facilities were carried out under the corn production, processing, and marketing sub-project of the DAR-MinSAAD project.
"These corn harvest facilities are expected to help the farmers in increasing the production volume and quality of corn through processing, and marketing which will boil down to increasing farmers income by at least 20%," Mallari said.
Foreign-assisted projects, one of the vital components of the support services of DAR under the administration of President Rodrigo Roa Duterte and the leadership of OIC Secretary Rosalina L. Bistoyong continue to boost the capabilities of ARBs in the provinces.

Mallari said that the sub-project with a combined total cost of Php4,766,153.34 was turned-over to Palao Farmers Association as the lead ARB Organization situated in Palao, Libungan, North Cotabato.


Mallari further elaborated that the corn post-harvest facilities will be used for more or less 2,030 hectares of corn plantation benefiting more than 250 corn farmers from other participating organizations such as the Sinapangan Farmers Association, Kitubod, Farmers Association, Kiloyao MRDP-CFAD Consortium, and Cabpangi MRDP-CFAD Consortium.

Meanwhile, Palao Farmers Association President Pedro Bayog said that the establishment of the corn post-harvest facilities was really an answered prayer for the farmers and the association.

"We have been waiting for this kind of project for so long a time and now it is already in our hands. We are grateful to DAR for this project because it will bring a lot of convenience to our corn farmers in the barangay," Bayog said.

Bayog assured DAR that they will strive to sustain the project by strengthening their internal policies and the organization itself.

The project which is a legacy to the future generation, Bayog said, is a big help of the government to their community.
"In return, we will use these facilities to help ourselves in improving our lives as corn farmers," Bayog said.

The sub-project was implemented in close collaboration with the Local Government Unit of Libungan that provided an equity of Php634, 606.00 or 13% while the DAR-MinSAAD has contributed Php4,131,547.34 or 87% for the establishment of the processing building, solar dryer, and multi-purpose hall.
#AgrarianReform #DAR4Farmers #Land4Farmers #PartnerForChange