DAR distributes land titles, farm trucks to farmers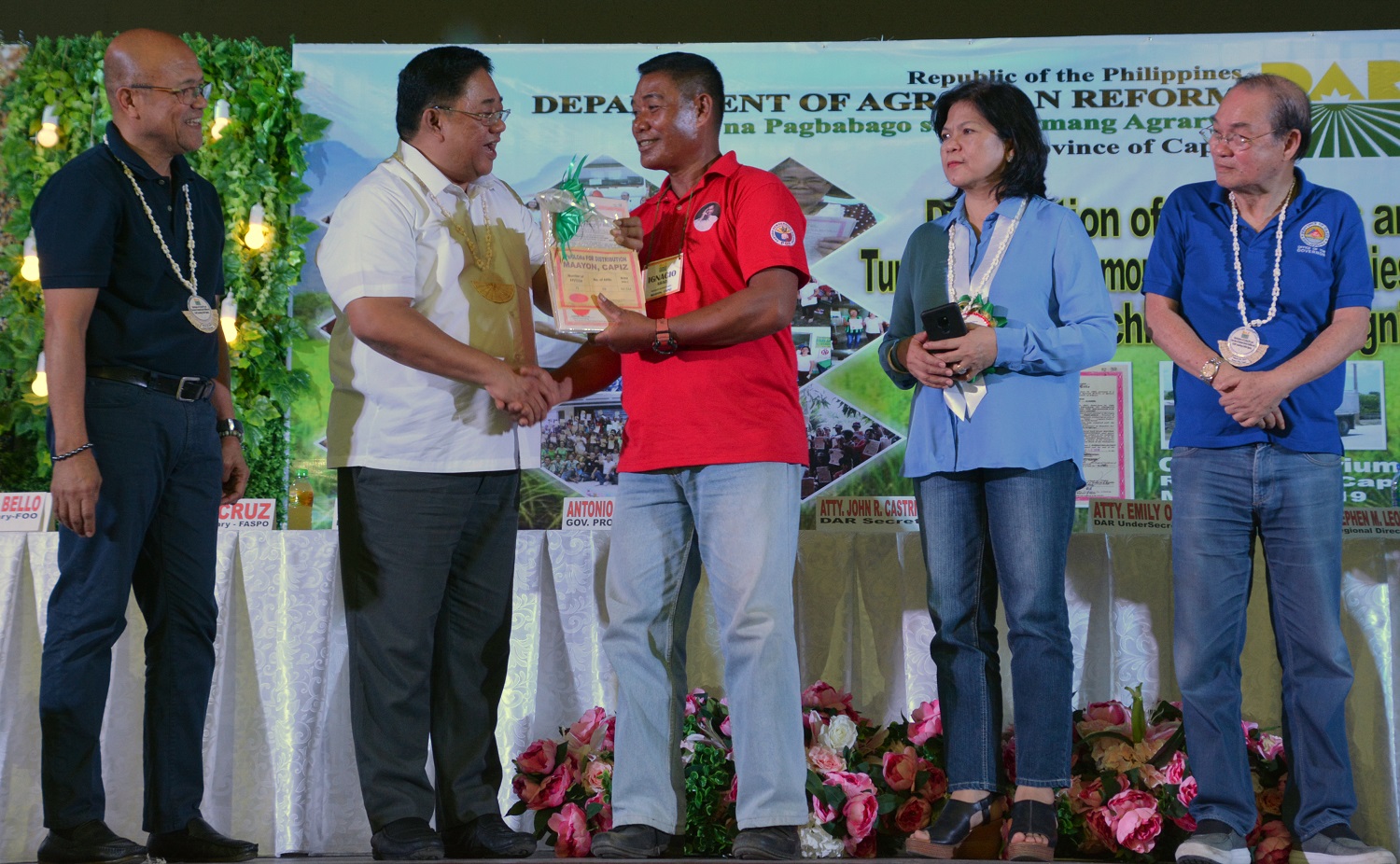 ROXAS CITY—Agrarian Reform Secretary John R. Castriciones yesterday led the distribution of certificates of land ownership award (CLOA) covering 562 hectares of land to 457 farmer-beneficiaries at the College Assurance Plan auditorium here.
Castriciones, together with Department of Agrarian Reform (DAR) Undersecretary for Support Services Emily Padilla and Regional Director Stephen Leonidas awarded to new agrarian reform beneficiaries 549 land titles in Roxas City and in the municipalities of Panay, Pilar, Maayon, Pontevedra, Pres. Roxas, Cuartero, Dao, Dumalag, Sigma, Tapaz, Dumarao, Mambusao, and Jamindan.
After distributing CLOAs to agrarian reform beneficiaries, Castriciones, assisted by Padilla, also turned over 14 farm trucks to 12 agrarian cooperatives.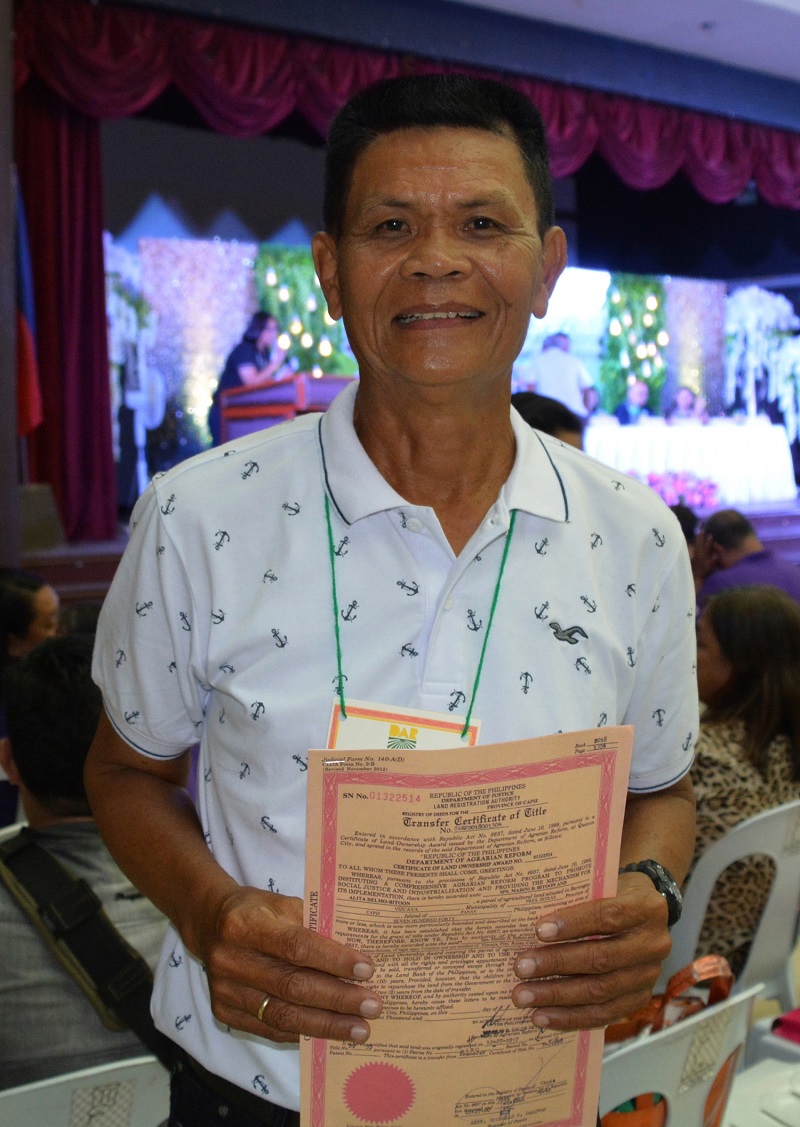 Padilla said the trucks were awarded to the farmers' organizations through the Agrarian Reform Community Connectivity and Economic Support Services (ARCCESS) program.
The project aims to improve the quality of life of the cooperative members, as this can greatly help the hauling needs of the farmers and serve as an added service of the group.
"This is such a tremendous help for us because renting tractors and farm machines from commercial firms are very expensive. Now, we will only pay rent for a minimal amount," said Bienvenido Tupas, Jr., a member of a beneficiary-cooperative from Sara, Iloilo.
"Plus, we can readily avail of it because the cooperative owns it," he added.
Meanwhile, among those who received a land title was 65-year-old farmer, Mabini Bitoon, who said he had waited for over 10 years for his CLOA.
"I am really happy now that I have a land of my own," said Bitoon, who is tilling an hectare of land in President Roxas, Capiz.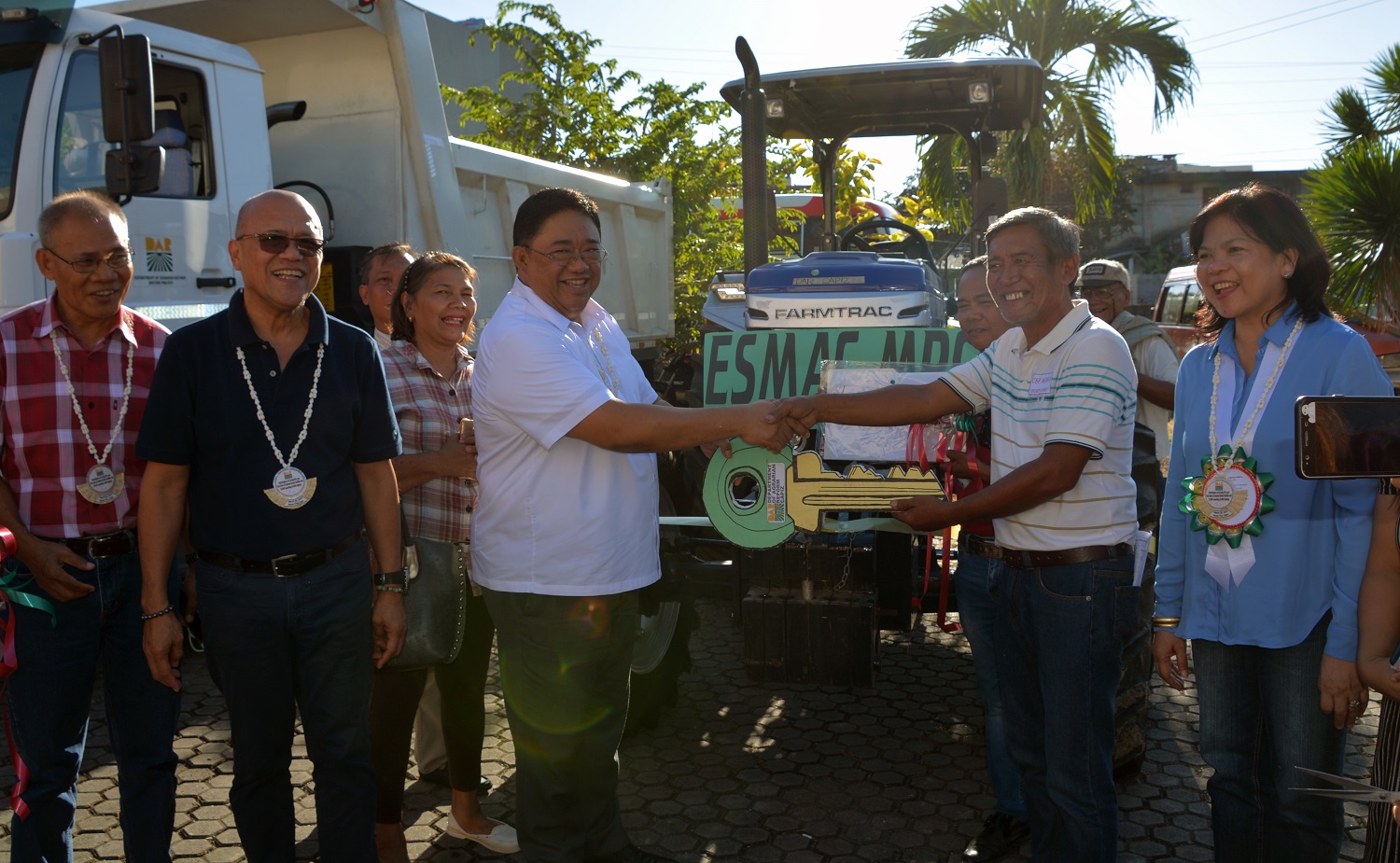 Castriciones encouraged the farmers to make the best use out of their newly titled lands by establishing or joining an agrarian reform beneficiaries organization through which they can be further assisted by the DAR.
"Support services are not given individually. It is important that you join cooperatives our group yourselves into one so that you can readily avail of more aide from the government," Castriciones said.
He likewise advised the farmers not to sell or pawn their farm lots or to convert them for other uses to ensure food security.
"Converting lands from agricultural to other uses would mean that we will have little areas to plant rice and other crops. The lands available for agricultural use will lessen and this will affect our food security. Kami po sa DAR ay tutulungan kayong pagyamanin ang lupa," the Secretary said.
#AgrarianReformPH #LandTenureSecurity #SupportServicesDelivery