Livelihood assistance to ARB Women in Crisis in full swing
DARPO Davao del Norte recently commenced the distribution of 115 native chickens to 5 Agrarian Reform Beneficiary (ARB) Women in New Malitbog, Panabo City, Davao del Norte who are affected by the COVID 19 pandemic that continues to affect human lives around the world. This is the continuous assistance of the Department of Agrarian Reform (DAR) through its new project called: PaSSOver: ARBold Move for Deliverance of ARBs from Covid-19 Pandemic.
In his message during the distribution activity, Salustiano Alla, Mindanao Manager of Harbest Agribusiness Corporaion and supplier of poultry products distributed to ARB Women stated, "Each ARB was given 20 female and 3 male native chicken for them to multiply within 3 months. These female chickens would produce eggs within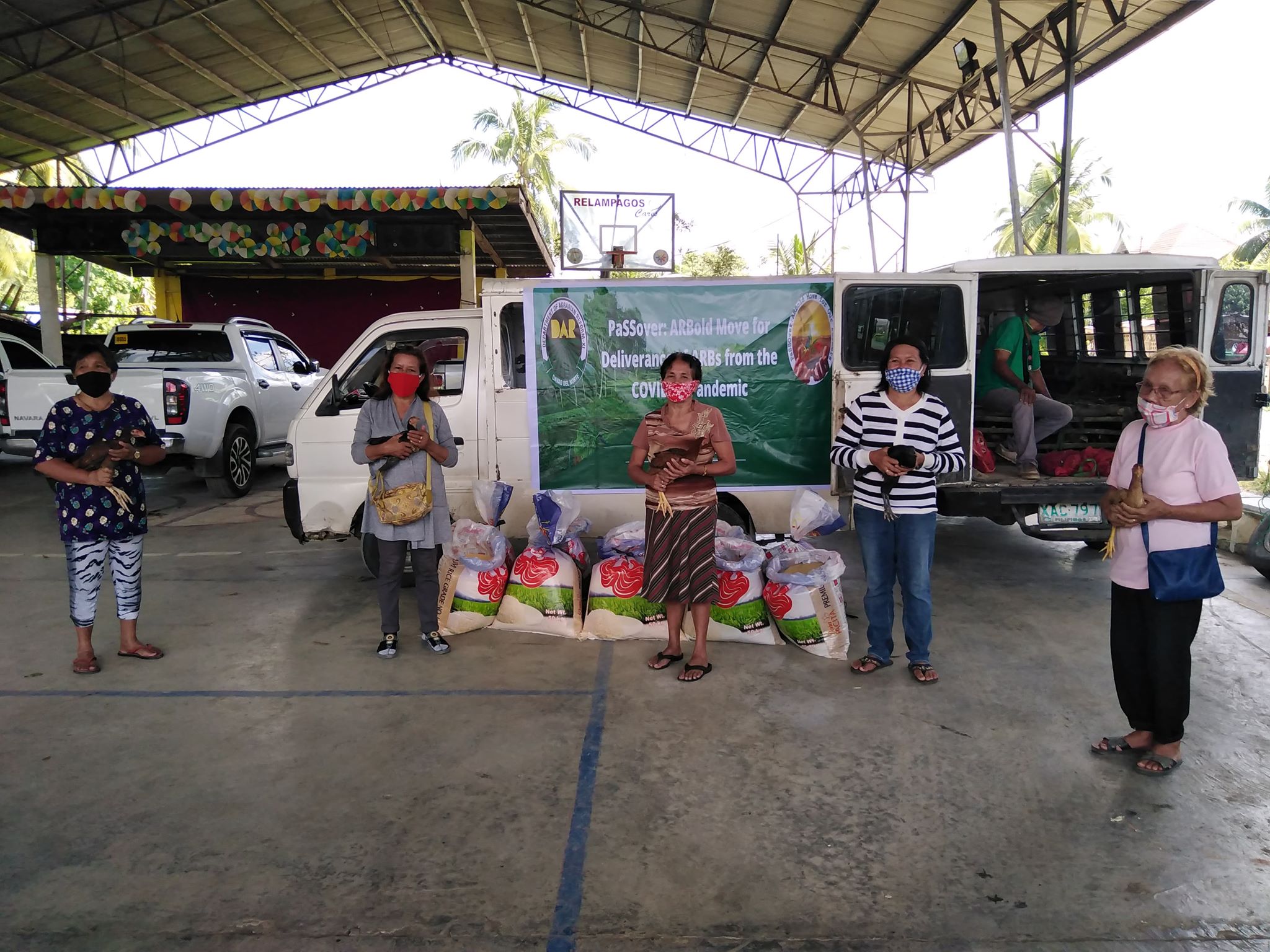 2 to 3 months and you will be able to get an income on it afterwards. Just take good care of these chickens given to you by the DAR".
Aside from the chickens, the women ARBs were also given sacks of corn grits and chicken pellets which are good for one month of food sustenance for the chickens. MARPO Beatriz Alconera of Panabo City, Davao del Norte led the DAR contingent in the distribution, and was ably assisted by several DAR personnel from the DAR provincial and municipal offices.
This Livelihood project of the PaSSOver is a support system of the department to ARB Women in crisis during this pandemic that includes persons with disability (PWDs), widow, single parent and women who don't have a source of living. Another set of 10 ARB Women in crisis is scheduled to given the same livelihood assistance comprising of the following: five (5) ARB women in the Municipality of Asuncion and New Corella, respectively. The project cost is estimated at P225,000.00 or P15,000.00 per beneficiary.