DAR distributes CLOAs in Southern Leyte amid COVID-19 threat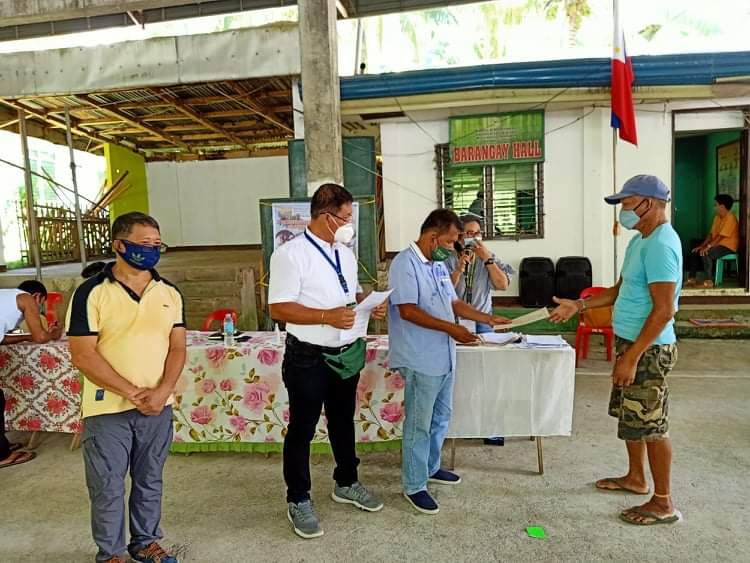 ANAHAWAN, Southern Leyte – Despite the continuous rise of coronavirus disease 2019 (COVID-19) cases in this province, the Department of Agrarian Reform (DAR) remained unstoppable in delivering its mandate by distributing Certificates of Land Ownership Award (CLOAs) to landless farmers.
Last week, 44 landless farmers from this town received their CLOAs from Provincial Agrarian Reform Program Officer II (PARPO II) Geronimo Peque making them the owners now of the land they are tilling.
Peque distributed in Barangay Cogon the 45 individual CLOAs with an aggregate area of 66.38 hectares.
Municipal Agrarian Reform Program Officer (MARPO) Luzvimin Ruiz disclosed that the lands covered by the said CLOAs under the government's Comprehensive Agrarian Reform Program (CARP) are situated in the Barangays of Cogon, Mahalo, Amagusan and Tagup-on in this municipality.
According to her, these lands were previously owned by the Mayo Hacienda, Felomino Gadiongco, and Dy Tian and Sons.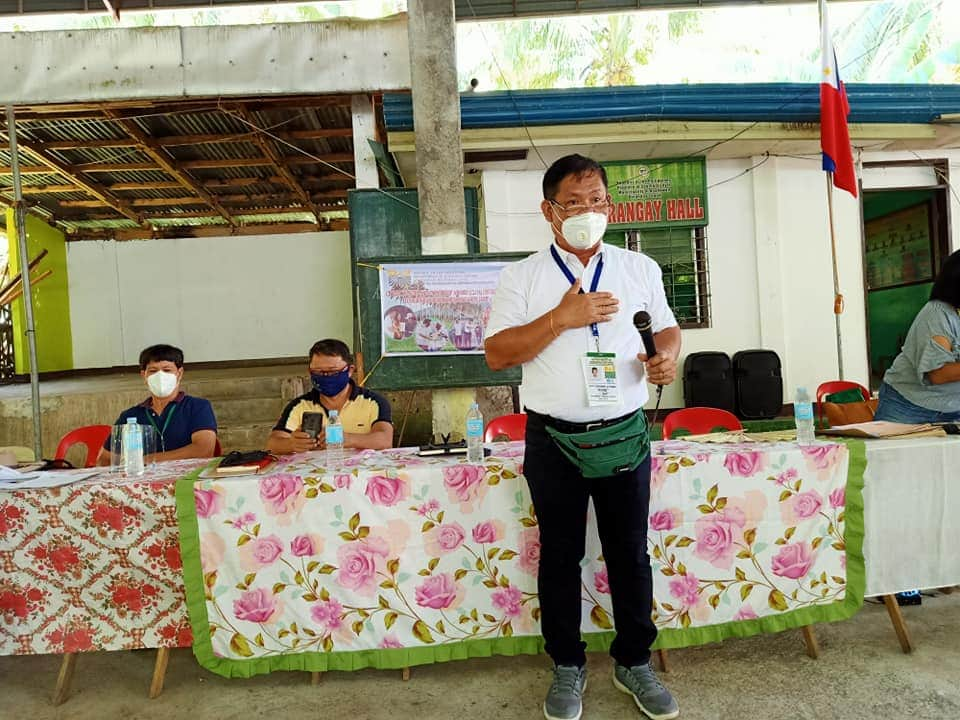 During the distribution, Peque emphasized to the recipients the obligations attached to being agrarian reform beneficiaries (ARBs) which include the payment of land amortization and the real property tax. Further, he advised them to make the land productive.
Furthermore, Peque encouraged the ARBs to join DAR-assisted ARB organizations (ARBOs) to be able to avail of the various support services extended by the agency.
On occasions like this, Peque shared that DAR strictly implements the minimum health protocol like wearing of face masks and observing social distancing to protect everyone from contracting the dreaded COVID-19. All present on that day's event were subjected to thermal scanner, he added.
Though the province of Southern Leyte as of press time has already recorded 104 COVID-19 cases, the town of Anahawan remains COVID-free. (FEBE MARIE BERSABAL)