DAR Davao del Norte partners with DA XI in Banana Production for ARBs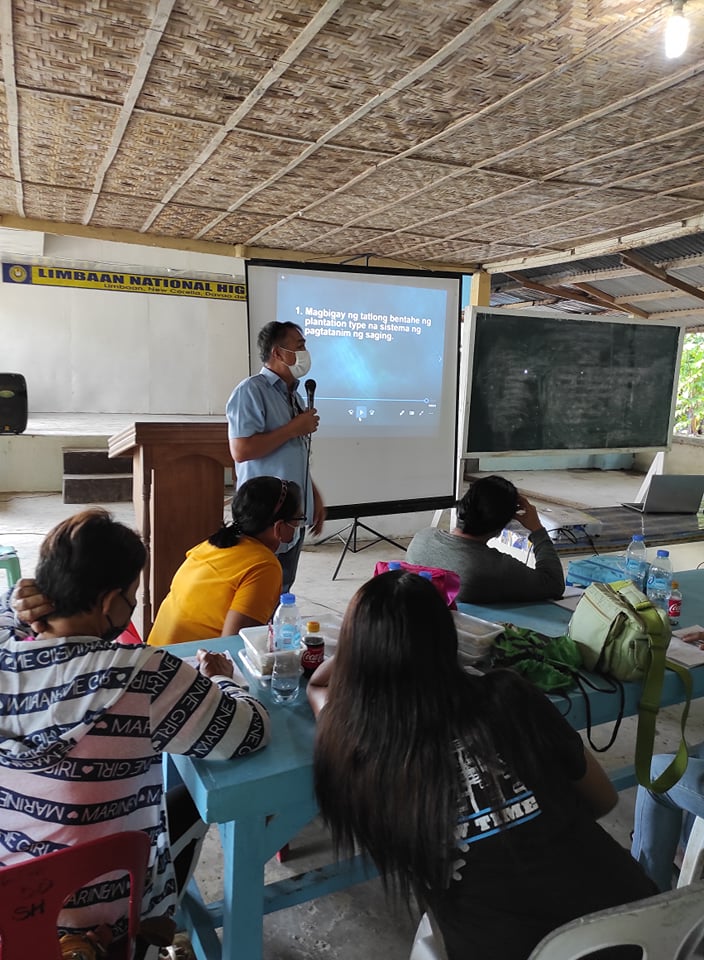 The Department of Agrarian Reform Davao del Norte in partnership with Provincial Agriculture Office (PAGRO)-Davao del Norte and Municipal Agriculture Office (MAGRO) New Corella successfully conducted a two-day Technical and Management Training on Banana Production on April 27-28, 2021 at Brgy. Limbaan, New Corella, Davao del Norte.
The activity aims to capacitate beneficiaries with the new knowledge and information about Cardava banana production. Moreover, the aforesaid activity is in line with the implementation of Sustainable Livelihood Support for Disaster Affected Areas under Climate Resilient Farm Productivity Support Project (CRFPS) of the Department of Agrarian Reform.
The participants expressed their deep appreciation to their Resource Person, Banana Specialist Mr. John F. Paparon, RA, Agriculturist I of the Provincial Agriculture Office of Davao del Norte. Also in attendance during the activity were Mr. Rheden Calpo, Agricuturist of MAGRO New Corella and DAR Municipal Office of New Corella staff headed by Analou P. Bulfa, ARPO 1 and ARPT Cres Lamoste of MARO New Corella who facilitated the entire duration of the activity. (with report from Richard Gudin, ARPO 1, DAR Davao del Norte)