Castriciones administers oath of 18 DAR-Central Luzon personnel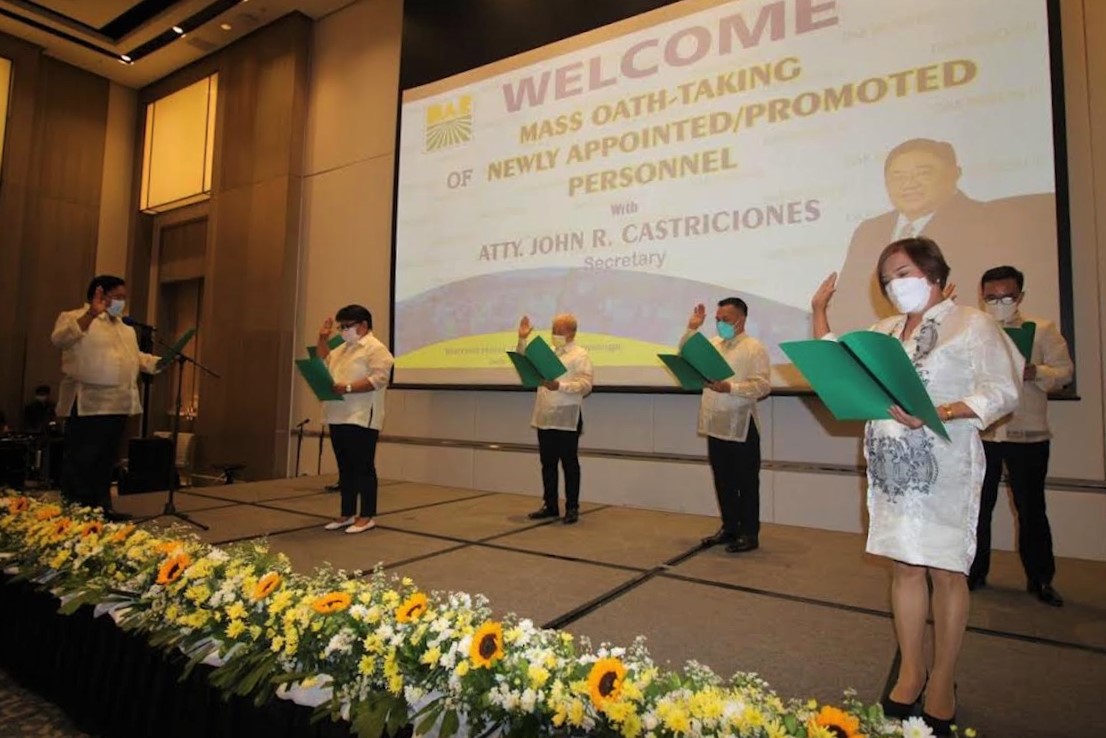 Clark Freeport Zone, Pampanga – Barely a month after promising swift action on all pending employees' promotion nationwide, Department of Agrarian Reform (DAR) Secretary John Castriciones, on Monday, July 19, 2021, administered here the oath of office of eighteen (18) DAR-Central Luzon personnel.
"Success is 99% perspiration and 1% inspiration. The tradition of excellence must be performed. We have to give the best of the best of our service to our people. Today is the day of inspiration and tomorrow is the start of perspiration, you need to work hard," said Brother John to the newly hired and appointed employees who took their oath before him.
Castriciones advised them that they should do their best to serve the public and the people.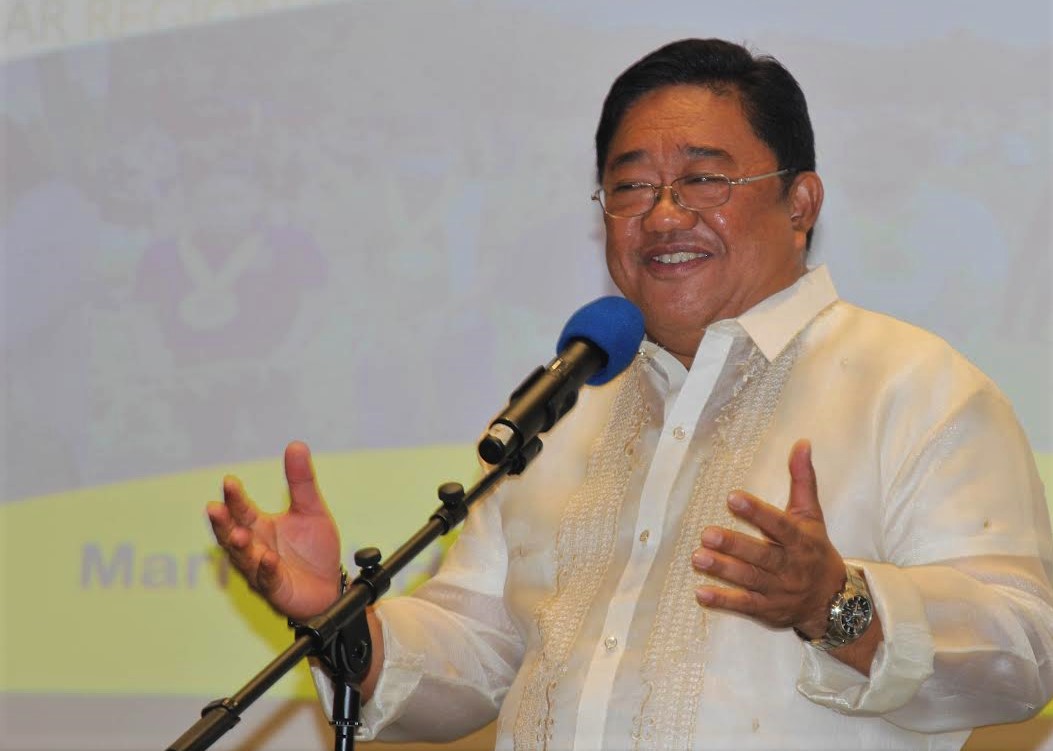 "You were given new positions to help us in implementing our mandate. We will intensify our services to boost the quality of life of the agrarian reform beneficiaries (ARBs)," he said.
DAR-Central Luzon regional director Atty. Maria Celestina M. Tam warmly welcomed and congratulated the 18 employees and said: "We do not hire average employees, we always put a premium on excellence, professionalism, integrity, and commitment."
Among the 18 employees, fourteen (14) are newly promoted and four (4) are new appointees. The new appointees are not new to the DAR Region 3 as they have served under a contract of service (COS) for several years.
"We have so many reasons to celebrate and be happy about. You have prayed, dreamed, worked, and waited patiently and impatiently for this moment," she said.
For her part, newly promoted Municipal Agrarian Reform Program Officer of DAR Nueva Ecija Genova U. Talplacido, who has been in the service for 30 years said: "I will continue and improve my service to the farmers, most especially to the agrarian reform beneficiaries."