DAR distributes P2.6 Million worth of farm machines and delivery vehicle to ARBOs in Quirino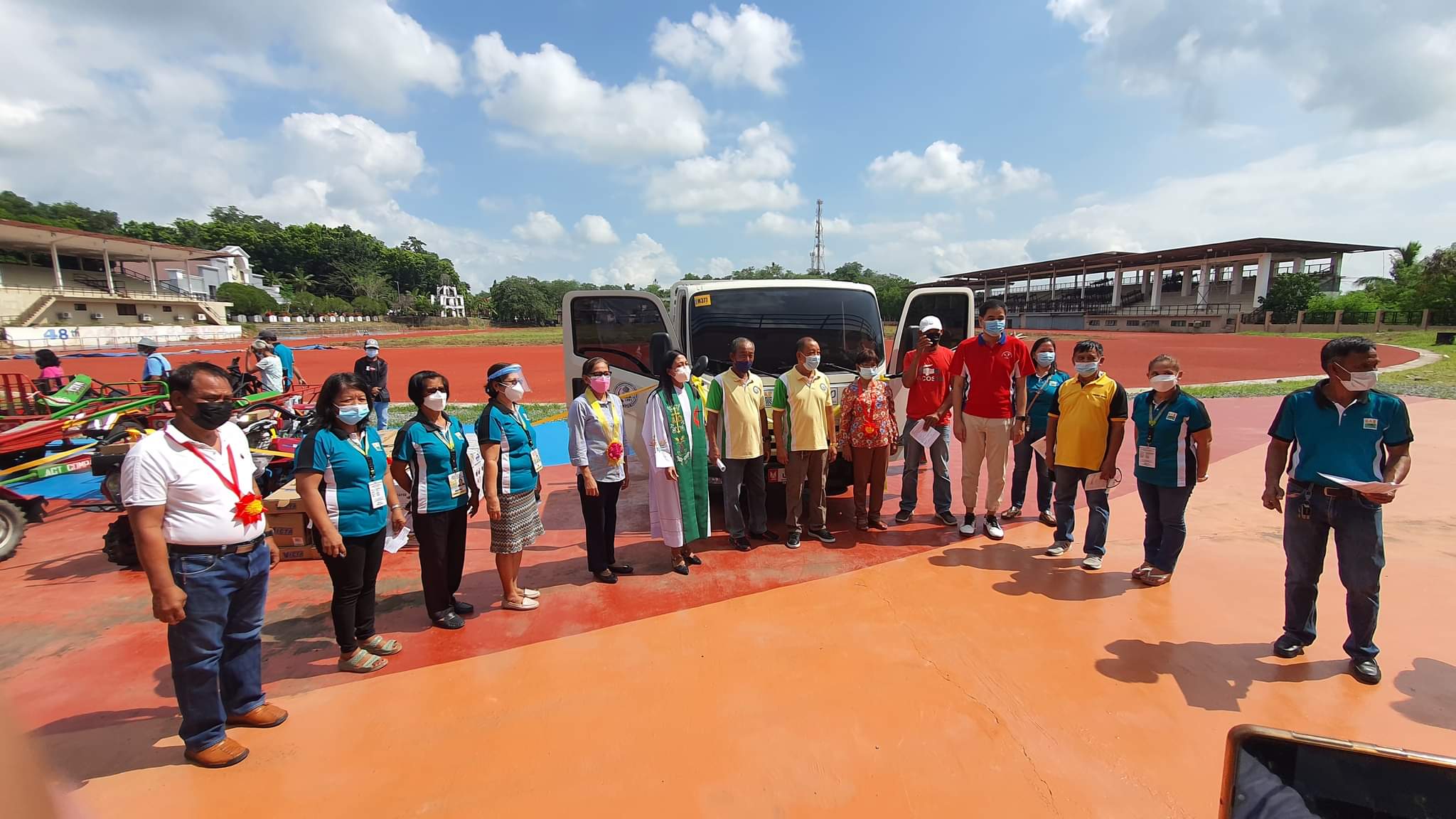 CABARROGUIS, Quirino – The Department of Agrarian Reform in the province of Quirino (DARPO-Quirino) through Provincial Agrarian Reform Program Office II (PARPO II) Jess Beth G. Quidasol led the Turn-Over and Acceptance Ceremonies of Farm Machineries and Equipment ( FMEs) and Service Vehicle worth Php2.6 Million under the Climate Resilient Farm Productivity Support Project (CRFPSP) and Linking Smallholders Farmers to Market Microfinance (LinkSFarMM) to four (4) agrarian reform beneficiaries organizations (ARBOs) on September 30, 2021 at the Provincial Grandstand, Cabarroguis, Quirino.
DARPO Quirino provided one (1) unit of Hand Tractor with compact trailer and accessories, one (1) unit of Diesel floating tiller and complete accessories , one (1) unit of 4-WD Tractor with Trailing Harrow, two (2) units of Diesel Tiller Rotavator with complete accessories , two (2) units of Hand Tractor with compact trailer amounting to P1.477 Million under CRFPSP while a Delivery Vehicle amounting to P1.1488 Million under LinkSFarMM to four (4) ARBOs namely: Agrarian Reform Beneficiaries and Developers MPC, Dagupan Agrarian Farmers Association, Ramos ARB Farmers Association and Gulac Farmers Association in the province of Quirino.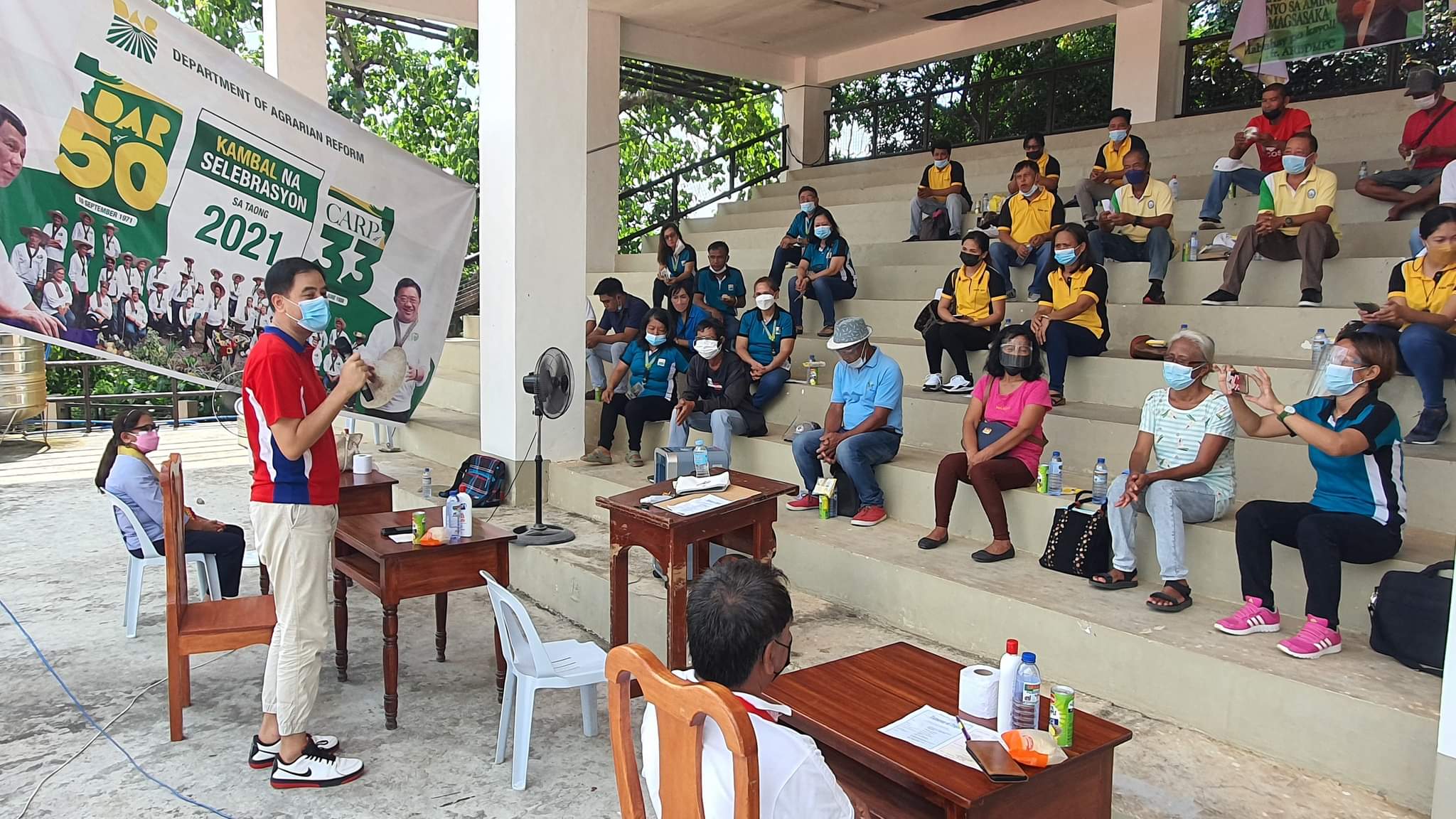 Governor Dakila Carlo "Dax" E. Cua, in his message, reminded the farmer-beneficiaries to coordinate with the Provincial Governmment for their vaccination schedule considering that they are also considered as vulnerable groups with Covid-19 virus.
With the assistance of DAR. all ARBOs should map out a pulong-pulong for the farmer-beneficiaries inorder to aire their problems, issues and concerns . Moreover, to establish support system amongst ARBOs in the province, Gov. Dax added.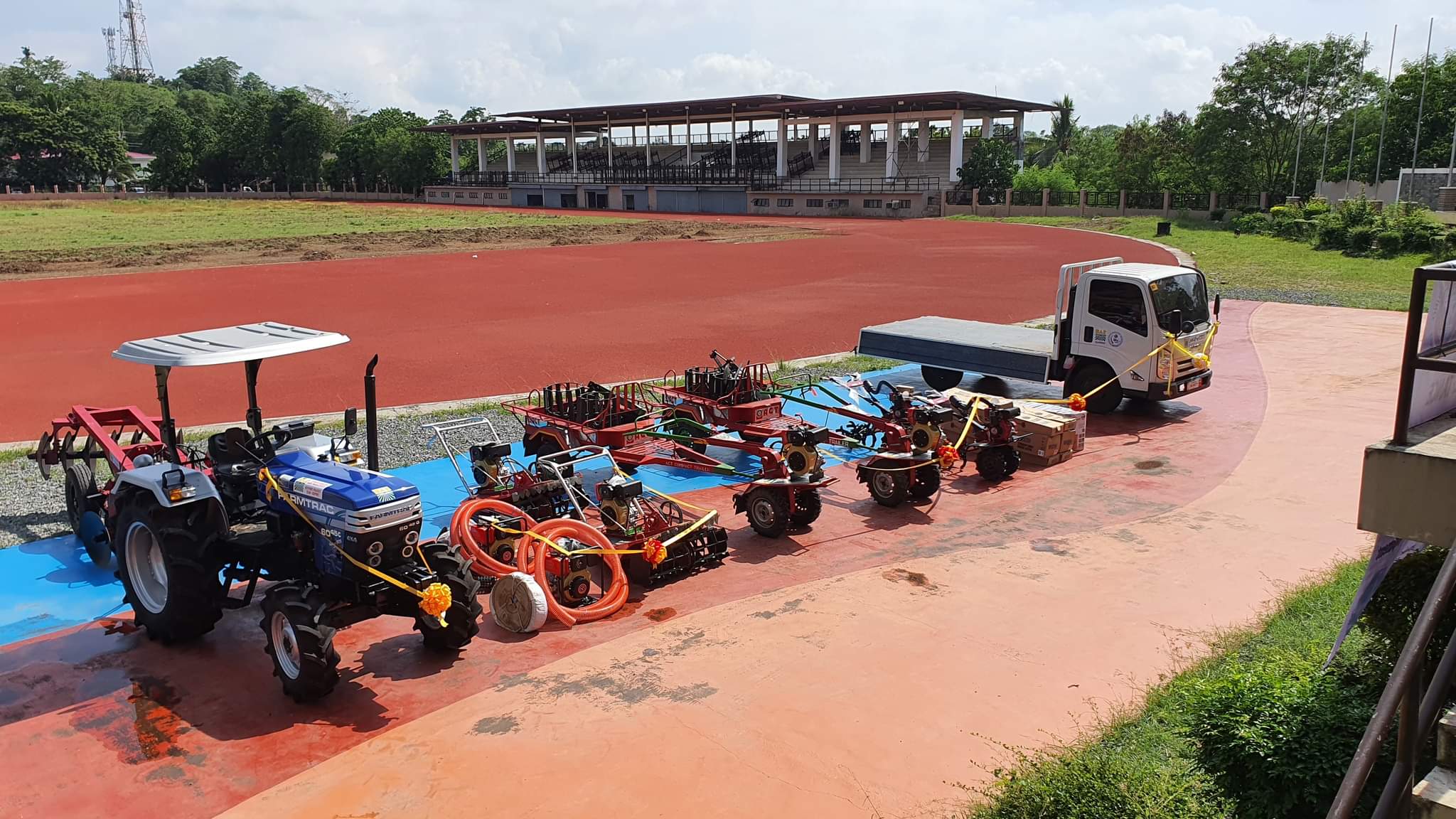 Meanwhile, PARPO II Quidasol reminded the ARBOs to "foster a culture of responsibility with respect to the awarded farm machineries and equipment and to nurture such blessings in as much as their efforts will eventually be rewarded in like measure.
In addition, Assistant Regional Director for Administration Estrelita V. Go said that the provision of support services has made a huge impact on the lives of the farmer-beneficiaries across the nation.
ARDA Go also kept the audience abreast with the equally laudable DAR's programs and projects which lived-up to its mandate to promote sustainable rural development in the country. Also, to forge deeper collaboration with other line agencies and local government units to improve the lives of local farmers.
Finally, as a fitting gesture, DAR officialdom was thanked profusely by the representatives of each ARBOs for such a momentous opportunity and in turn the latter all vowed to go the extra mile and not just rest on their laurels to such an extent that they will live up to DAR' s expectations.
In essence, this major undertaking was a resounding success and such feat has been attributed to the unwavering support of President Rodrigo R. Duterte, Secretary John R. Castriciones , Regional Director Samuel S. Solomero, DARPO Quirino Officials and personnel.
PIO Evangeline Urata