DAR turns over support facilities to ARBOs in Antique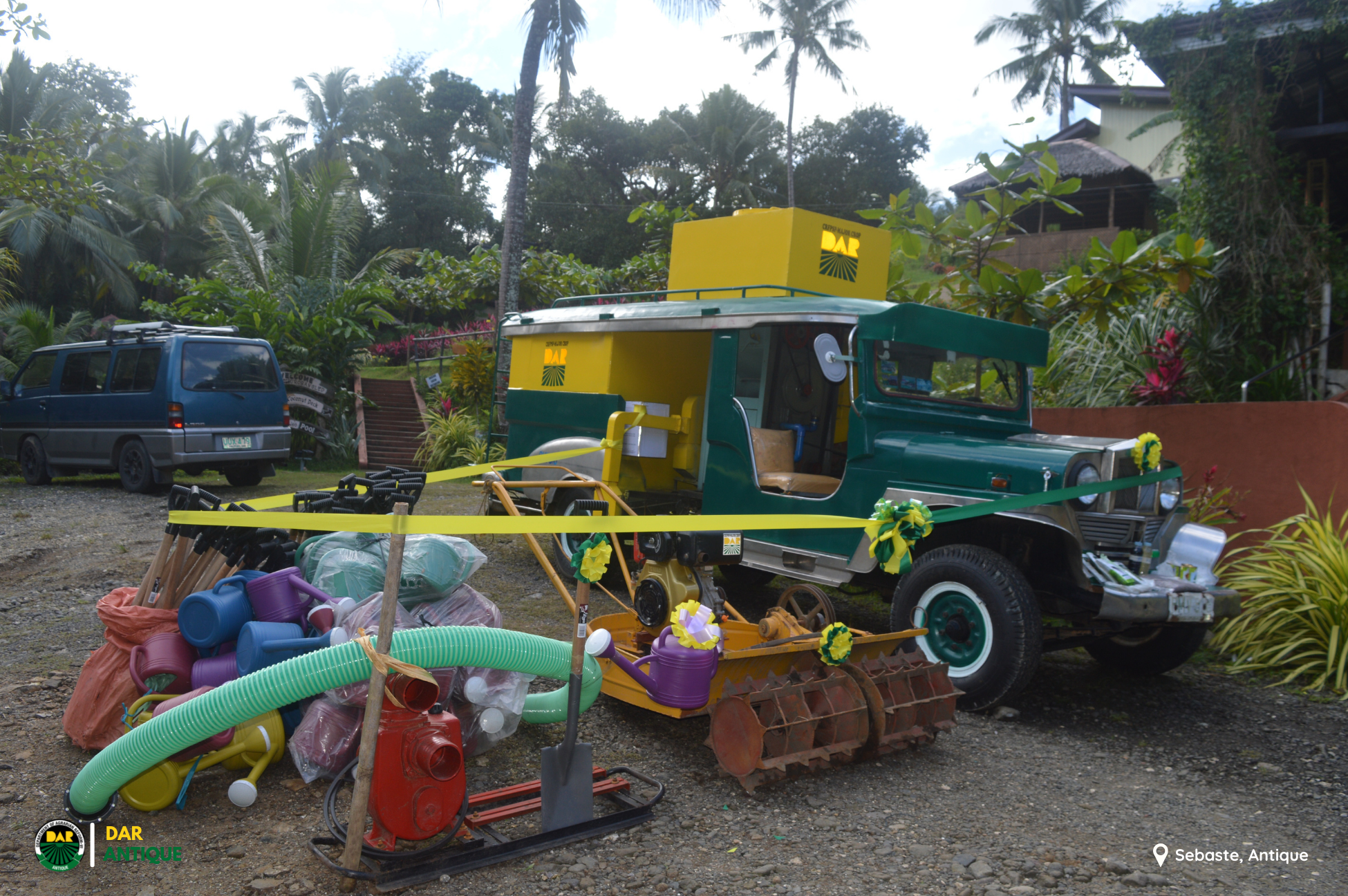 The Department of Agrarian Reform has turned over Php 1.2 Million worth of farm machineries and equipment to two agrarian reform beneficiaries organizations (ARBOs) in Antique province to boost production and income generation.
The identified ARBOs who received the support facilities are Callan-Burabod Irrigator's Association Inc. in the municipality of Sebaste and Esparar Multi-Purpose Cooperative (EMPC) in the municipality of Barbaza.
The Callan-Burabod IA received 1-unit Turtle Power/Floating Tiller with a project cost Php 900, 500.00, 1-unit Travelling Mobile Rice Mill worth Php 90, 500.00, and 1-unit Centrifugal Water Pump worth Php 9, 000.00 under the Climate Resilient Farm Productivity Support Project of DAR.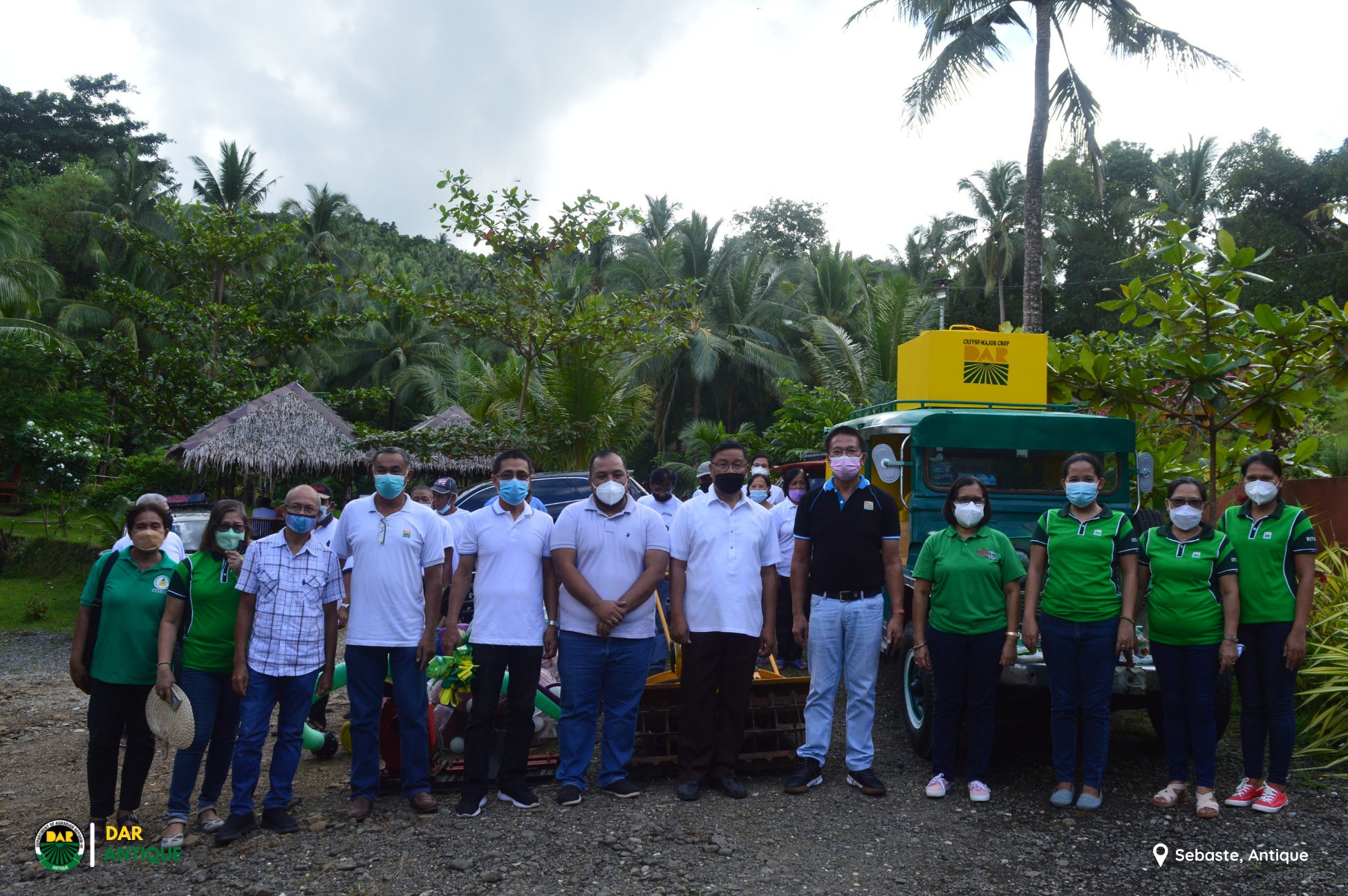 On the other hand, the members of EMPC received 1-unit Delivery Mini Truck under the Linking Smallholders Farmers project of DAR and the Php1M worth of grant from DOLE for the procurement of food grinder/pulverizer, electric dough mixer, pasta extruder with 3molds, vacuum sealer, and multi-functional dryer, raw & packing materials, stainless table, frying pan & stove, 1 unti laptop, printer, and cutter for the enhancement of their Food Processing Enterprise.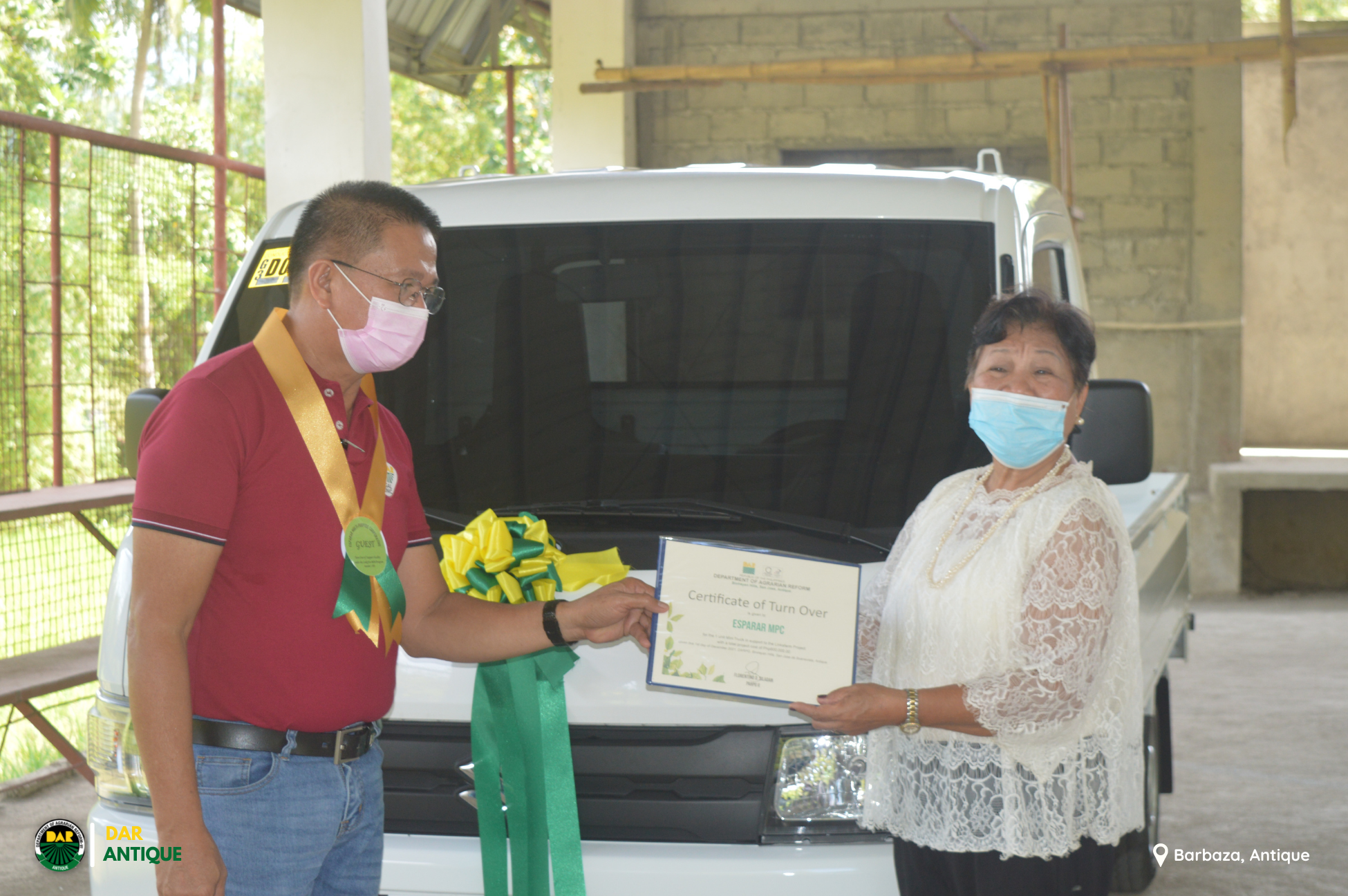 The turn-over held separately at Anyas Burubangled in Sebaste Antique last November 22, 2021 and Esparar Covered Court in Barbaza last December 1, 2021 was in partnership with the local government unit of Sebaste and Barbaza, DOLE Antique, ARBOs members and officers, and the barangay officials.
PARPO II Florentino D. Siladan posed a challenge to all the recipients to make prudent use of the support facilities and machineries and to ensure that they are properly handled, maintained, and managed.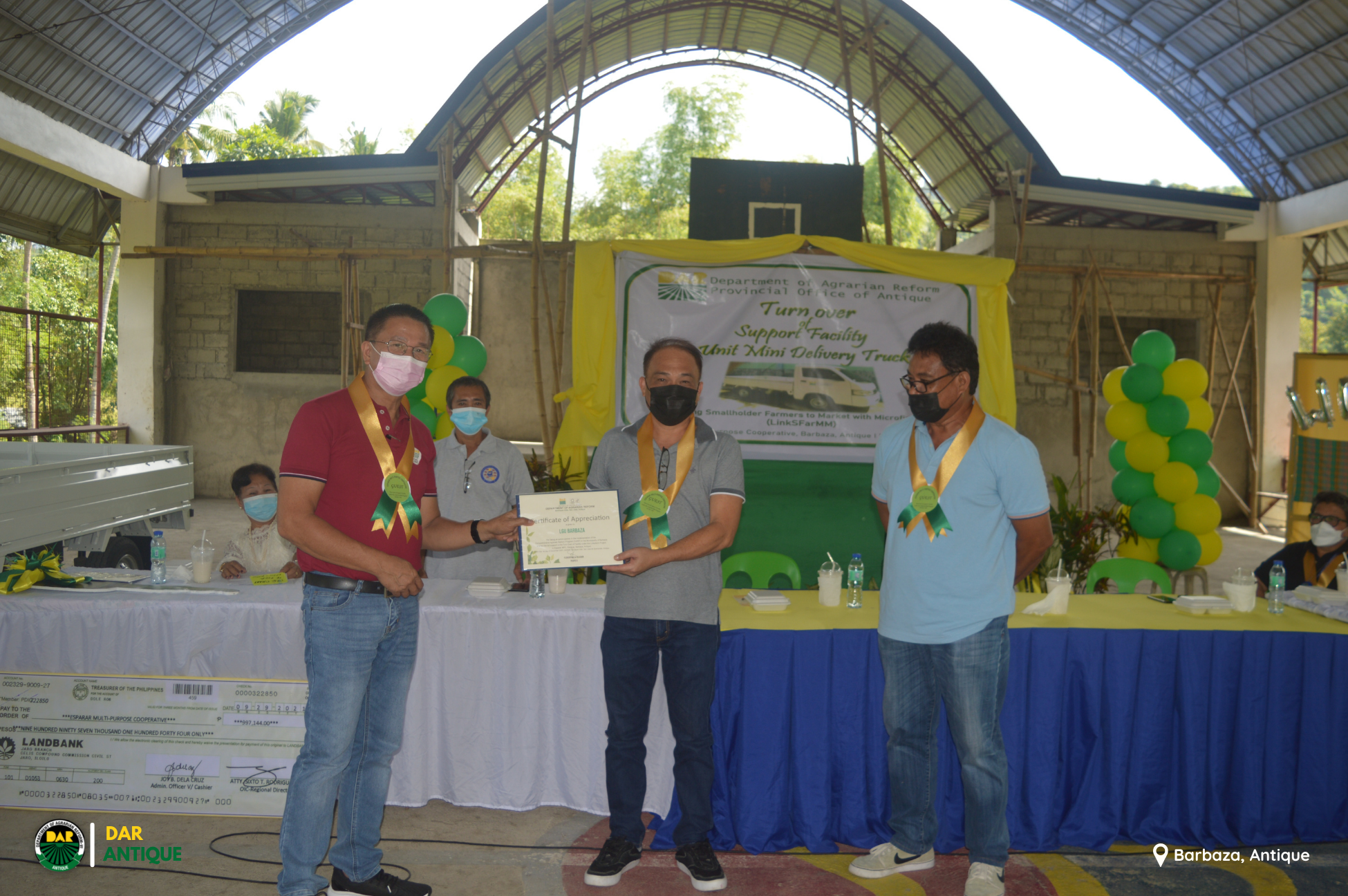 Celia E. Villaram, Chairperson of EMPC expressed her "profound and deepest gratitude" to DAR and DOLE for the provision of projects. "It was a dream come true for all the member beneficiaries and as a cooperative we commit to enhance these support facilities from the government", she said.
The CRFPS Project is designed to strengthen the resiliency of agrarian reform communities around the country by providing farm machinery and livelihood activities to improve the lives of its members.
The LinksFarm, an innovative project aims to boost agricultural output and successfully manage their agricultural production by using the value chain method.