Bulacan officials pay courtesy visit to Congressman Salvador Pleyto
In the spirit of genuine collaboration to attain better public service, DARPO Bulacan officials headed by PARPO II Geraldine Yumul along with PARPO I Marie Louie Cabantac, CARPO Engr. Artemio Tomacruz, Jr., CARPO Isabel Azurin, and PIO Arlene Infante paid a courtesy visit to Bulacan's District 6 Congressman Salvador Pleyto. The newly created district covers Sta. Maria, Angat and Norzagaray towns.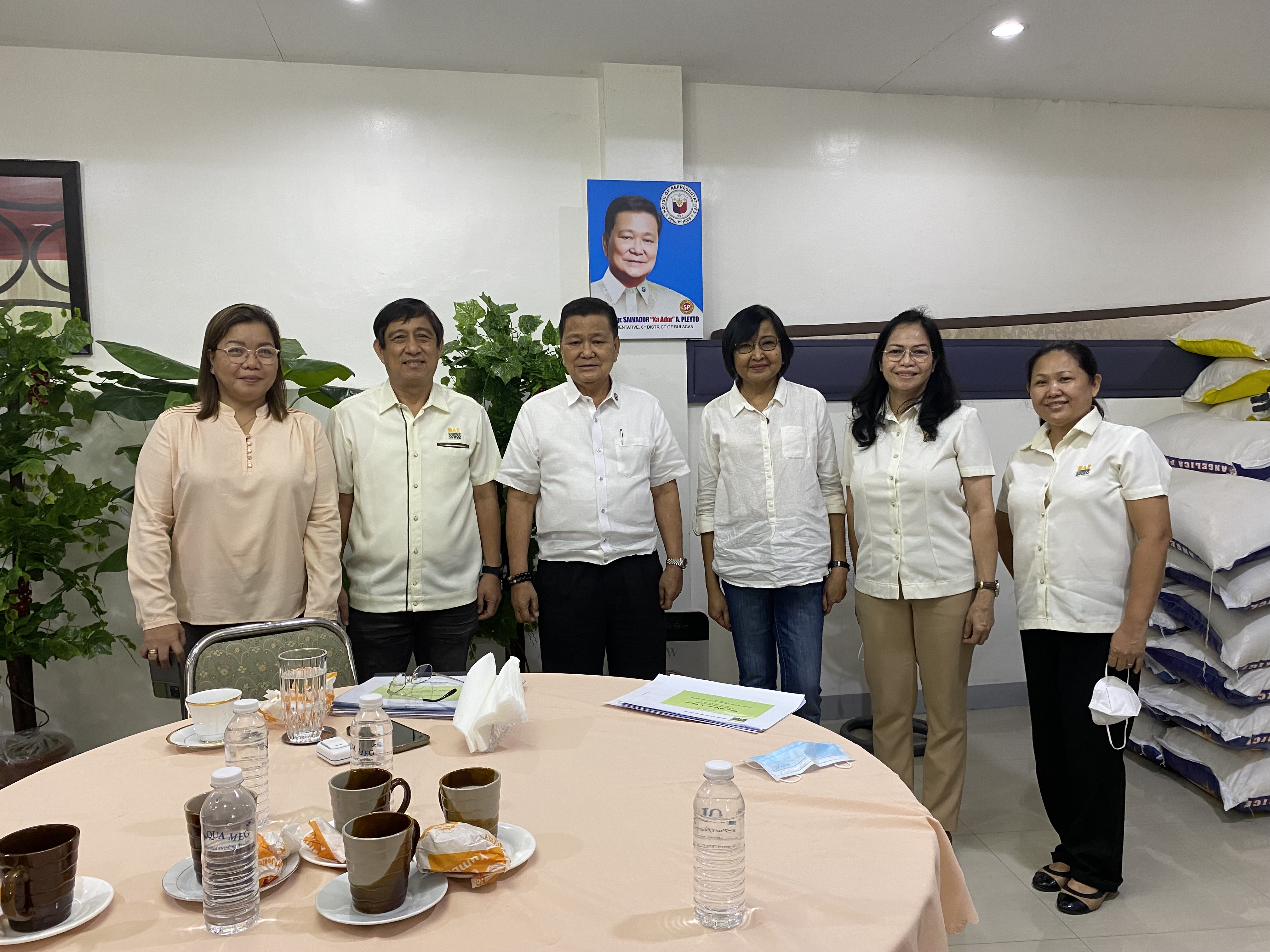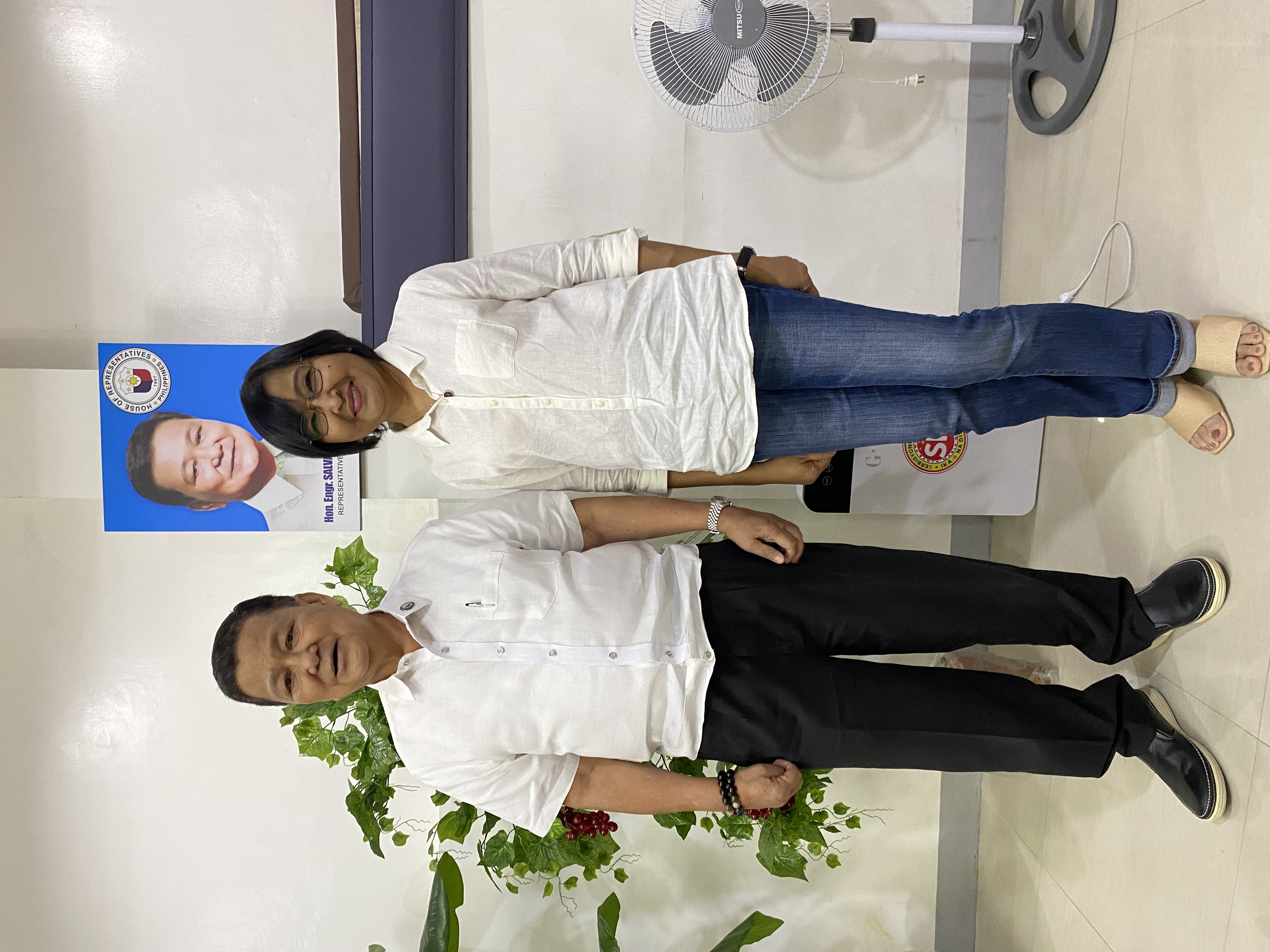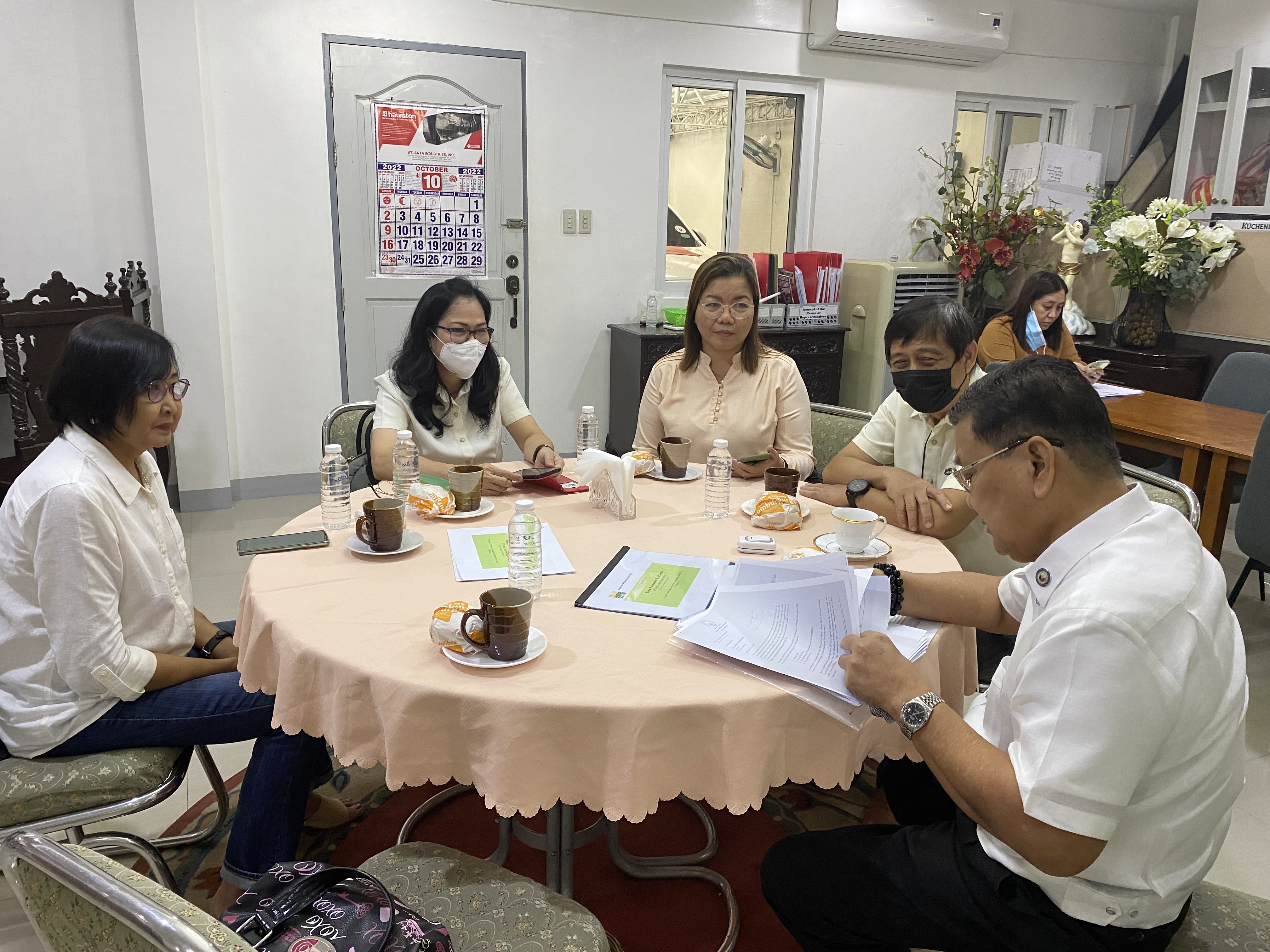 Infrastructure development programs to benefit agrarian reform beneficiaries or ARBs in the province topped the main discussions of the visit.
Congressman Pleyto revealed that his office has submitted a request to DAR Secretary Conrado Estrella III to include the following projects in the Department's priorities: standard warehouses with mechanical dryers, tractors, farm machineries, construction of irrigation systems, and farm-to-market roads. The projects are intended to boost productivity of ARBs.
Pleyto is also hopeful that Secretary Estrella will support his programs in the face of the present plight of farmers in the province who only produce 211,000 metric tons (MT) of rice or 4,220,000 cavans based on the report of the National Irrigation Authority (NIA). What is alarming is that the province has close to 4-million population and per capita consumption is more than 100 kilos. Current local production barely crossed half of the 400,000 MT requirement to feed the present population for the year.
"Increasing productivity of the ARBs through the improvement of farm-to-market roads, small-scale irrigation infrastructure, rainwater harvesting facilities, and farm mechanization will address this problem," Pleyto said.
The local DAR leadership also believes that expanding infrastructure programs and projects specifically for ARBs will ease the challenges to meet food sufficiency, security and economic stabilization.