27 Individual Land Titles given to Apayao Agrarian Reform Beneficiaries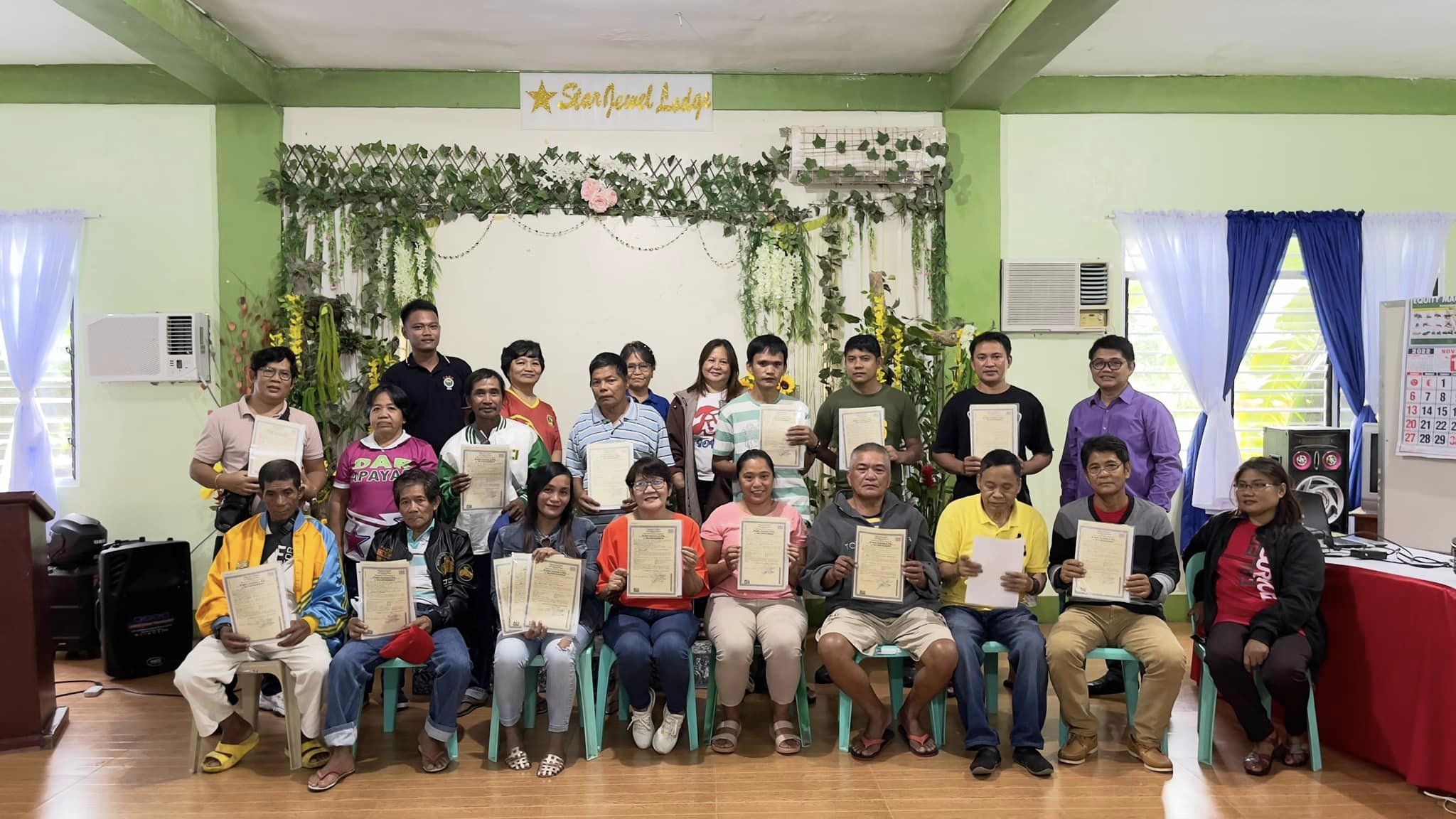 The Awarding and Distribution of 27 Individual Land Titles to Apayao Agrarian Reform Beneficiaries was held last October 13, 2022 at the Star Jewel, San Isidro,Luna, Apayao.
The 27 Agrarian Reform Beneficiaries (ARBs) of Luna, Pudtol, Sta. Marcela and Flora Apayao were the first batch to receive the S.P.L.I.T. (Support to Parcelization of Lands for Individual Titling) assistance from the Department of Agrarian Reform Apayao.
Provincial Agrarian Reform Program Officer (PARPO) II Artemio L. Dumaoang gave this reminder to the beneficiaries, "That land owners, as a social responsibility must make the land productive."
And also reminded the ARBs to join the ARB Organizations (ARBOs) in their respective barangays to access the common service facility channeled to these organized ARBOs.
The event was spearheaded by PARPO II Artemio L. Dumaoang, Land Tenure Services (LTS) Sector Head, Senior Agrarian Reform Program Officer (SARPO) /Field Validation Team (FVT) Coordinator, and LTS Group in cooperation with SPLIT Apayao Team.
SPLIT aims to improve land tenure security and stabilize property rights of ARBs in their Comprehensive Agrarian Reform Program (CARP)-awarded lands through accelerated parcelization of Collective Certificate of Land Ownership Awards (CCLOAs) and generation of individual titles.