DAR turnover a Community Managed Potable Water Sanitation and Hygiene (CPWASH) project in Banengbeng, Sablan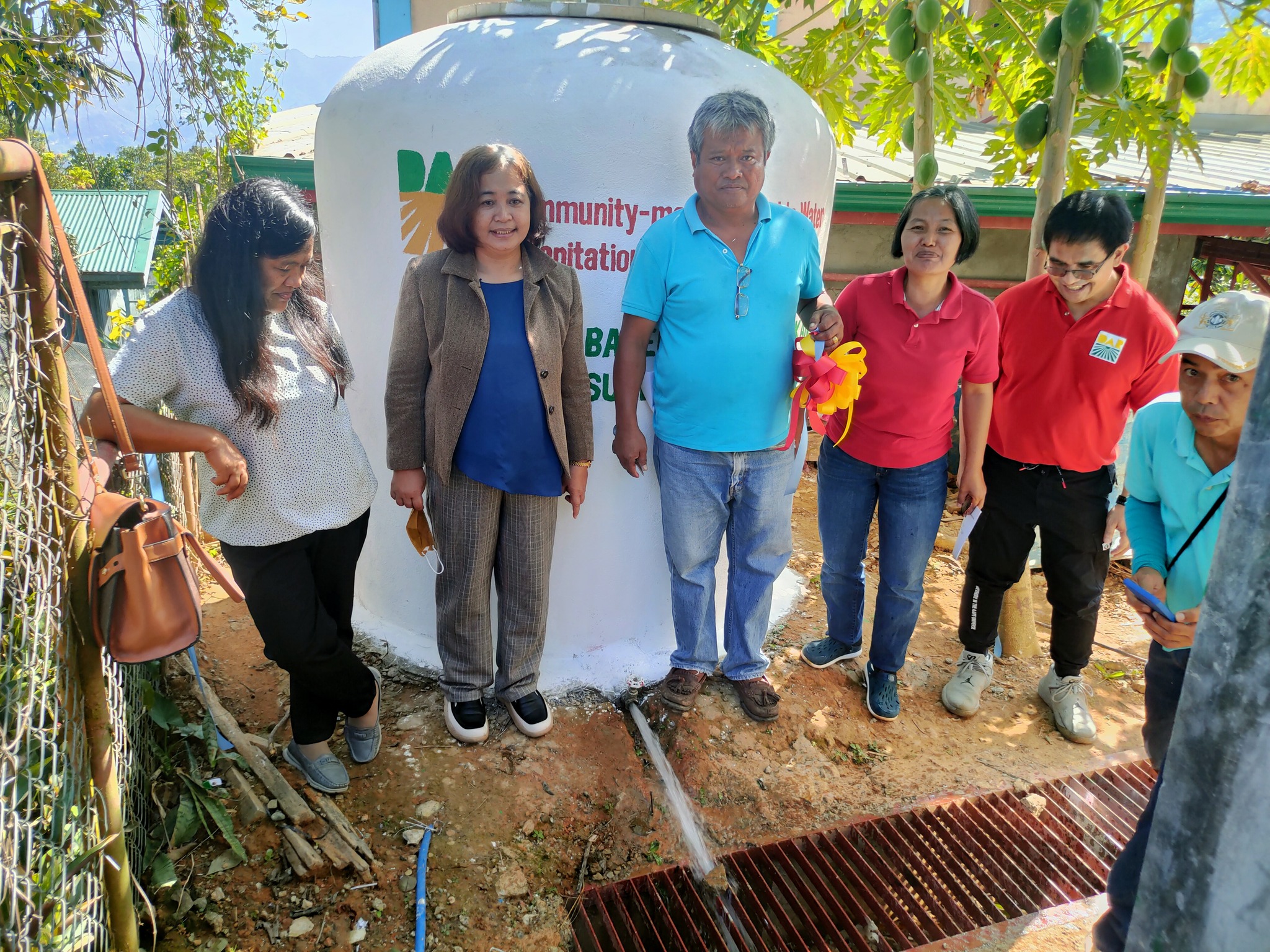 LA TRINIDAD, BENGUET- A Community Managed Potable Water Sanitation and Hygiene (CPWASH) project in Banengbeng, Sablan was officially turned over to Barangay Banengbeng Bagsakan Consumers Cooperative (BBBCC) by the Department of Agrarian Reform, Benguet (DAR-Benguet) headed by Provincial Agrarian Reform Program Officer II (PARPO II) Virginia D. Aycud last November 28, 2022.
The CPWASH project was accepted by BBBCC Chairperson Rhealyn P. Sotero, and witnessed by DAR-Benguet Provincial Agrarian Reform Coordinating Committee (PARCCOM) Member Eugenio S. Cales and James A. Rafael, Punong in Barangay, Banengbeng, Sablan, Benguet. Other barangay officials and DAR-Benguet personnel were also present during the turnover.
Ms. Geraldine Cayat, BBBCC Manager, expressed her heartfelt thanks to DAR-Benguet because their request was finally granted. She said that during the consultation, the CPWASH was identified as a need of the people in the barangay because there are records showing that e-coli is present in the domestic water supply of barangay Banengbeng.
For her part, PARPO II Virginia D. Aycud, expressed appreciation for the active role of the ARB members and wished that the children of the ARB members will continue what their parents have started. She also mentioned of a credit facility that ARB members through the cooperative may avail.
OIC-Chief Agrarian Reform Program Officer (CARPO) Hilda L. Tamiray also took note of the very active role of the barangay officials in accessing government projects and programs. She said that all projects of DAR-Benguet in barangay Banengbeng, Sablan are being fully implemented.
On the part of the PARCCOM, Eugenio S. Cales informed the beneficiaries of the CPWASH project that it is the job of the PARCCOM to monitor the project.
Agrarian Reform Program Officer (ARPO II) Delano K. Pangos, supervised the implementation until the completion of the CPWASH project.