Convergence in the New Year: DAR Pangasinan starts 2023 by forging partnerships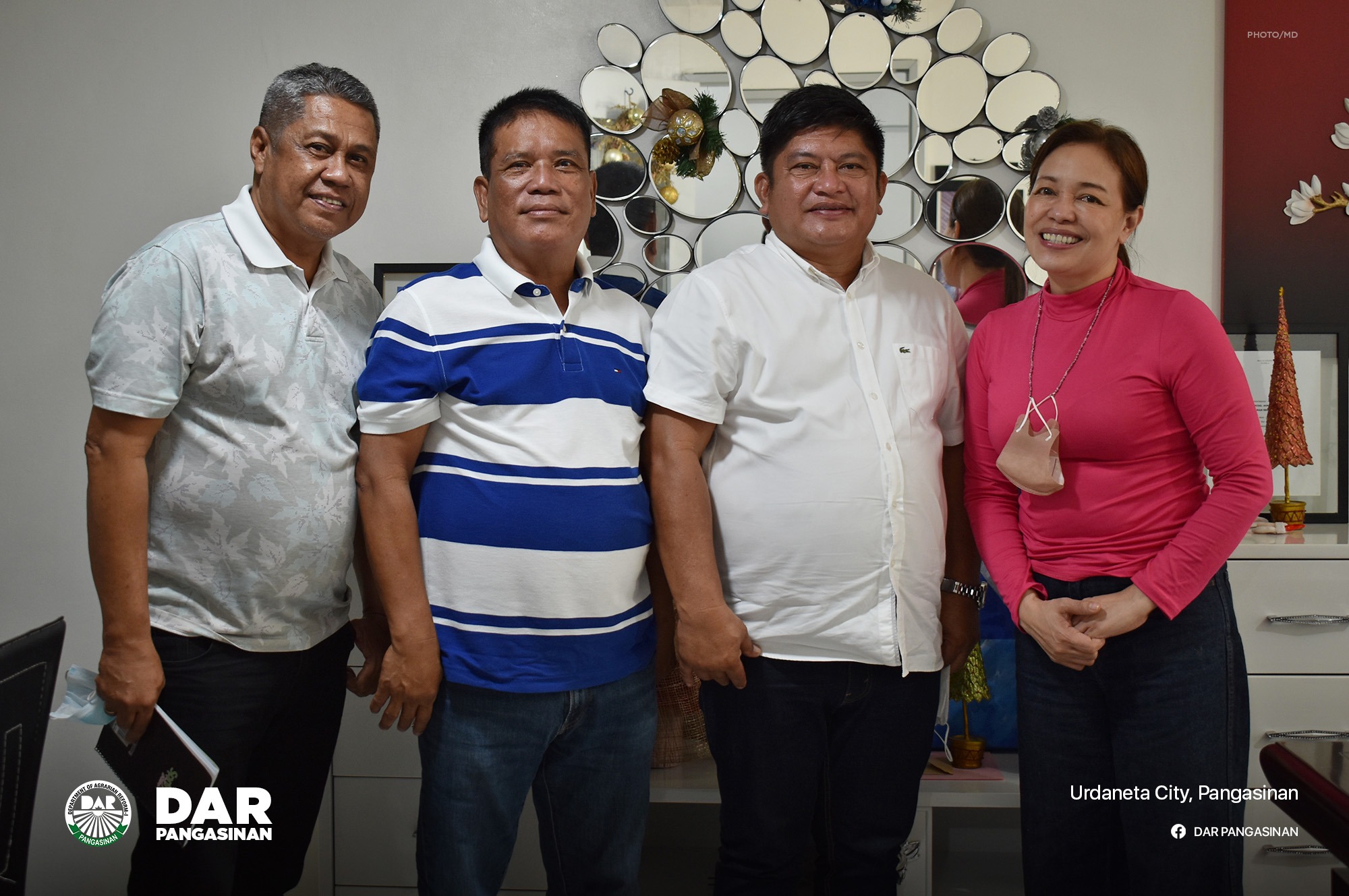 Urdaneta City, Pangasinan — The Department of Agrarian Reform (DAR) Pangasinan started the first week of the new year with a blast, meeting with partners to forge relationships for this year's upcoming projects.
Leading the Department is Regional Director and concurrent PARPO II Maria Ana B. Francisco and PARPO I and concurrent Special Assistant to the Secretary Charlotte F. Lasmarias.
Municipal Mayor Ricardo D. Balderas of Laoac and former Vice Mayor and incumbent Councilor Renato E. Legaspi of Binalonan are among the first partners that the Department had a dialogue with. Mayor Balderas, who started this year distributing free fertilizers to the agricultural sector of the municipality, requested additional support services for Laoac farmers from the DAR.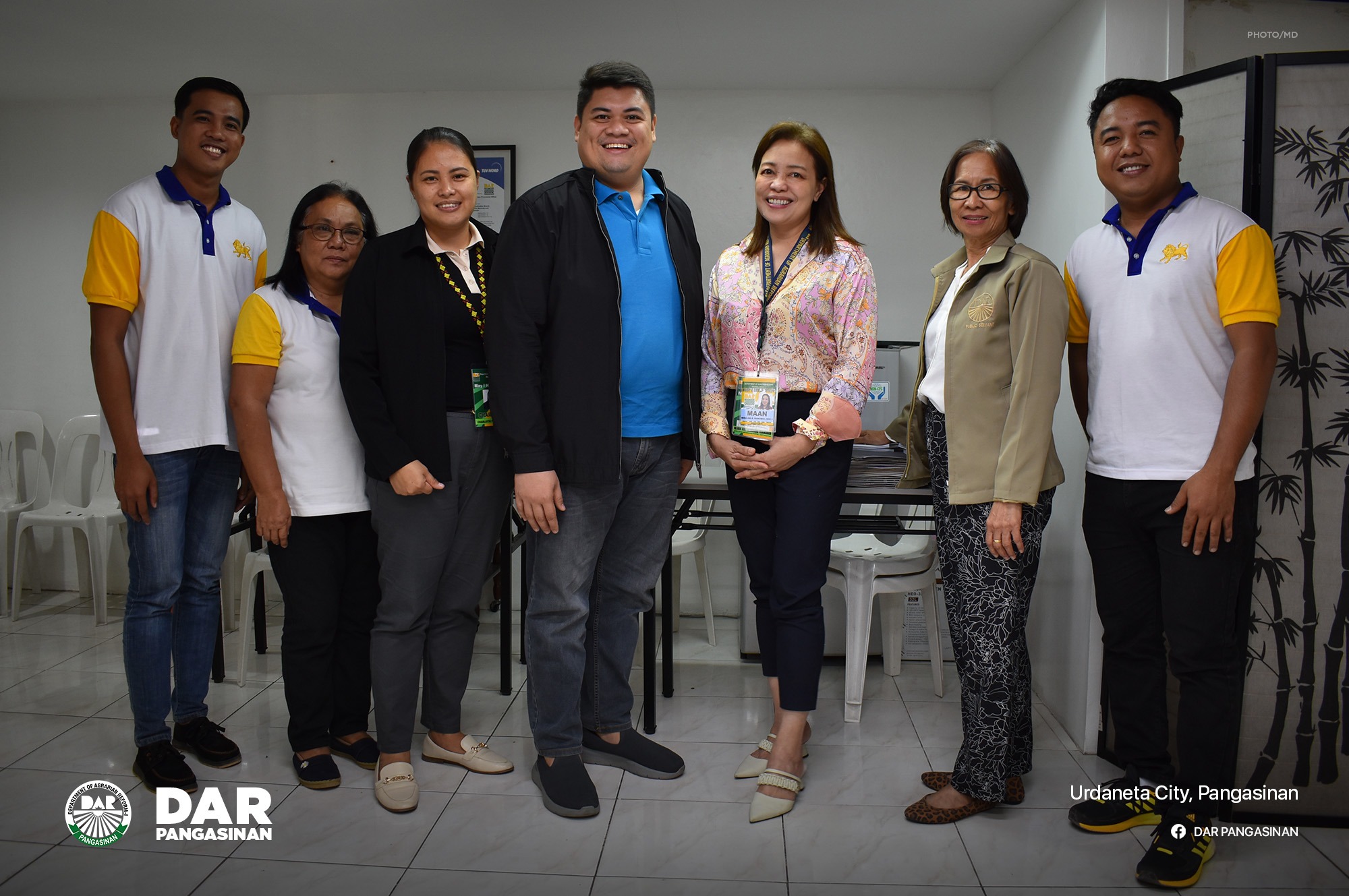 Agrarian reform beneficiaries (ARBs) and ARB Organizations in the sugarcane-producing town were recipients of the DAR's Convergence on Livelihood Assistance for ARBs Project (CLAAP) from 2019 to 2020. 124 project beneficiaries from Laoac were provided with seed capital assistance and technical capacity development with a combined cost of at least ₱2.512 million.
Meanwhile, alumni from Pangasinan State University (PSU) Infanta may soon become the province's first land awardees under DAR Administrative Order (AO) 3, series of 2020, a directive released under former DAR Secretary Bro. John R. Castriciones that awards agricultural lands to qualified graduates of four-year agricultural courses. This was the focus of the dialogue of RD Maan and PARPO Charlotte with PSU Infanta Campus Executive Director Dr. Ian D. Evangelista this week.
The awarding of agricultural lots to landless agriculture graduates aims to encourage the youth to invest in farming and to further enhance the province's food security. For this endeavor, the DAR is eyeing 1,000 hectares of land in Infanta that meets the requirements under the AO.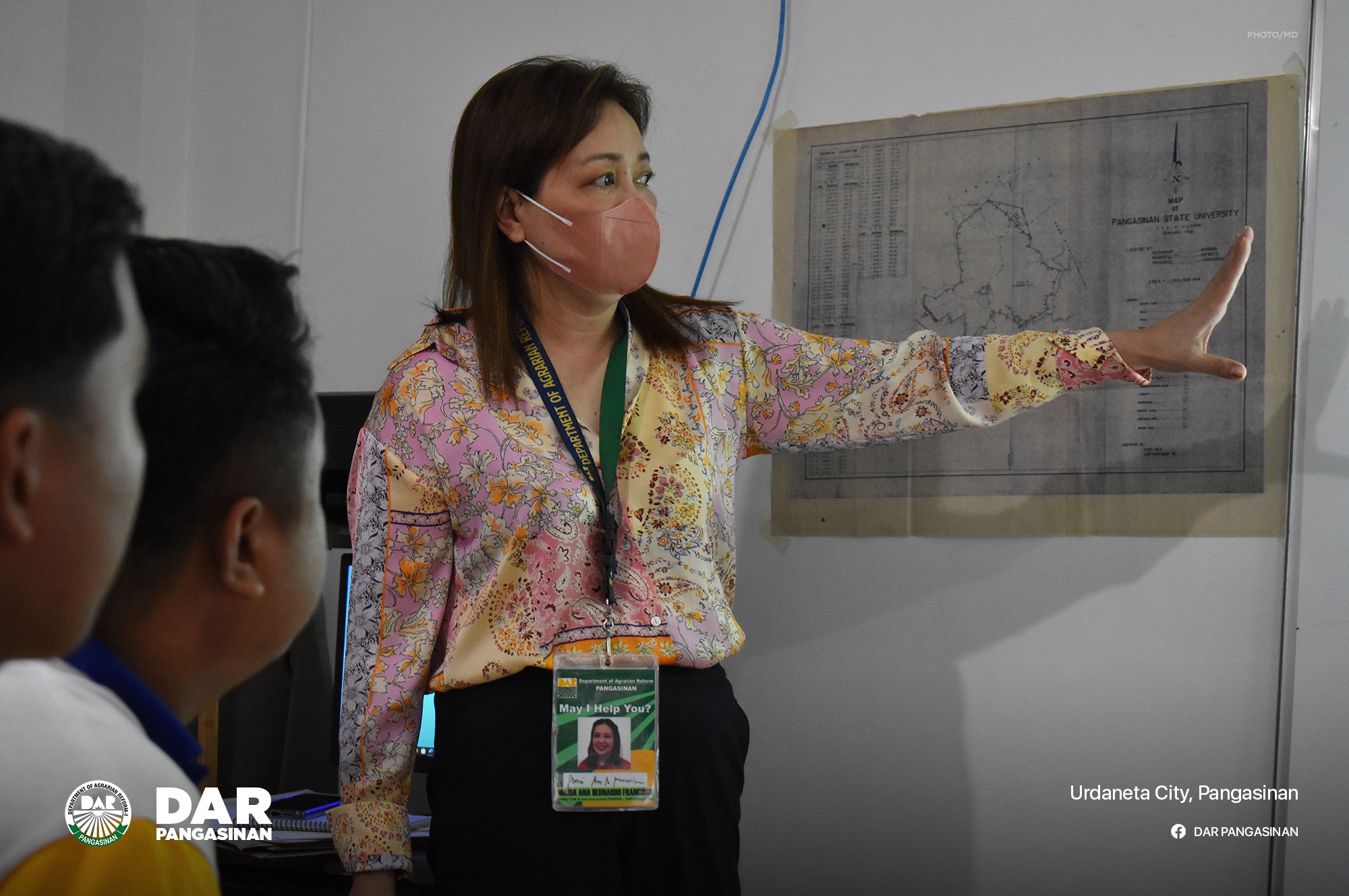 DAR Pangasinan's efforts of joining hands with various government partners are in line with RD Maan's longtime principle of converging with other government agencies and LGUs to achieve greater goals in public service. (za)