Veterans convene with RD Maan for land distribution program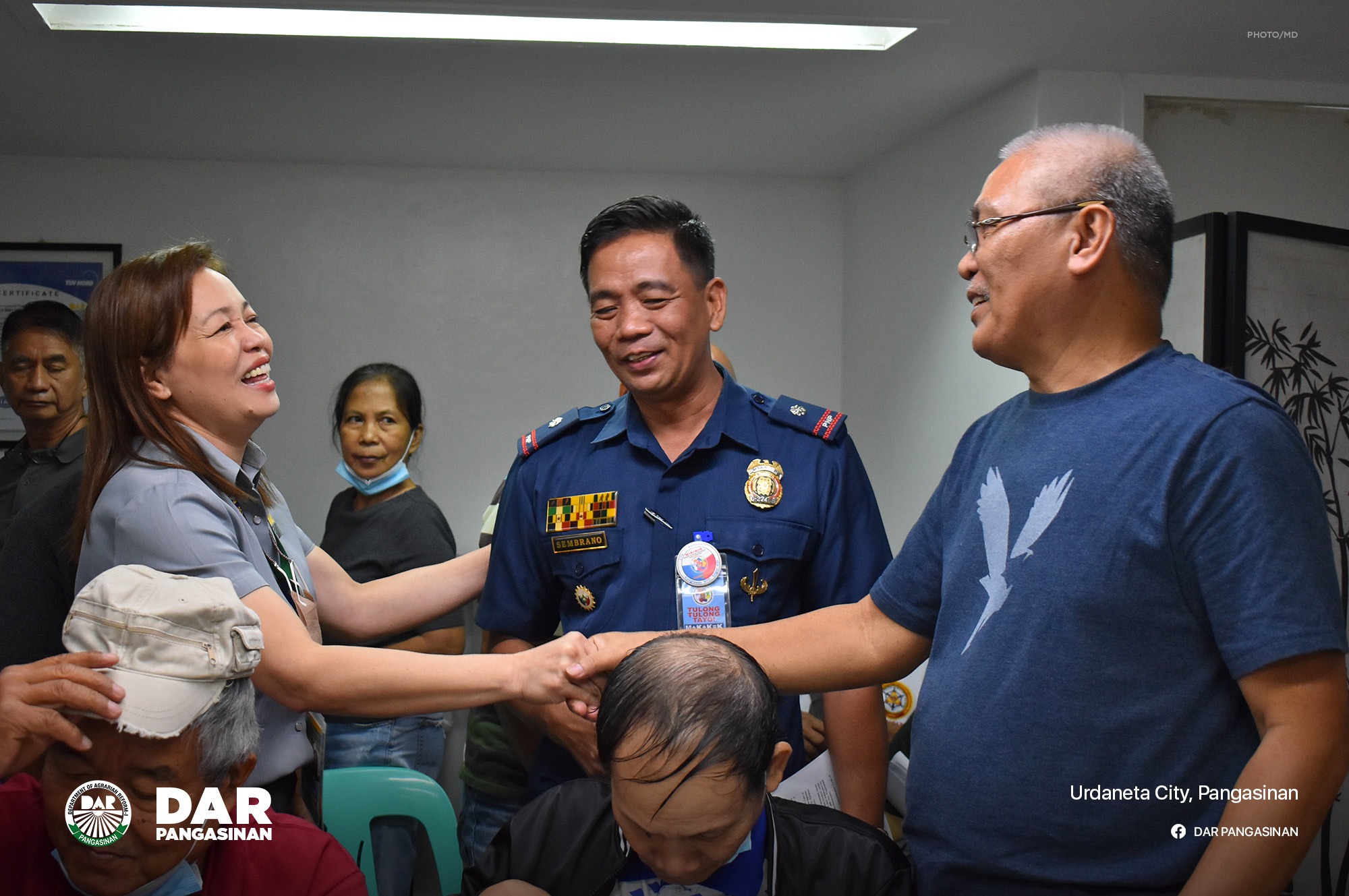 Urdaneta City, Pangasinan — This month, retirees from the Armed Forces of the Philippines (AFP) and Philippine National Police (PNP) requested the audience of Regional Director and concurrent PARPO II Maria Ana B. Francisco to discuss a program of the Department of Agrarian Reform that awards agricultural government-owned lands (GOLs) to landless beneficiaries, veterans and retirees among them.
During the dialogue, RD Maan bared that the Provincial Office is accepting applications for the program, but there are presently no identified GOLs suited for agriculture and distribution to the landless in Pangasinan. All interested applicants were encouraged to visit the Legal Division before applying for the program so they can first be oriented on the Department's policy on land acquisition and distribution.
Police Major Romel Sembrano, Deputy Chief of Police of Urdaneta City Police Office, joined the meeting along with the AFP and PNP retirees.
Section 40 of the Comprehensive Agrarian Reform Law, as amended, lists landless veterans, retirees, surrenderees, and other similar beneficiaries as those who shall be considered potential land awardees under the Comprehensive Agrarian Reform Program.
President Ferdinand Marcos, Jr. revealed during his first State of the Nation Address last July that the government has 52,000 hectares of unused agricultural lands available for distribution to the above-mentioned beneficiaries, as well as to graduates of agriculture courses. ###