DARR02 Chief collaborates with local Exec of Cagayan
TUGUEGARAO CITY – In order to strengthen the partnership and collaboration between the national government agencies (NGAs) and local government units (LGUs), Management Committee (ManCom) members from the Department of Agrarian Reform (DAR) Regional Office No. 02 through the headship of Regional Director Primo C. Lara together with Provincial Agrarian Reform Program Officer II of Cagayan Val M. Cristobal proceeded to the Office of the Vice Governor Honorable Melvin K. Vargas, Jr. on January 18, 2023.
RD Lara made a courtesy call with Hon. Vargas and informed the Vice-Governor that the DAR Officials in the region are moving around the region to bring the plans, programs, projects and activities of the Department closer to its clienteles – the agrarian reform beneficiaries and constituents of respective locality.
"Aside from land acquisition and distribution and social justice delivery, the Department is mandated to provide support services to the ARBs", Lara added.
OIC-Chief Agrarian Reform Program Officer of Program Beneficiaries Development (OIC-CARPO PBD) Jenalyn F. Baleva presented the accomplishments for CY 2019-2022 namely: P208.4Million worth of infrastructure projects like Tulay ng Pangulo Para sa Kaunlarang Pang-Agraryo and Communal Irrigation System; P43.8Million worth of agricultural inputs, farm machineries and equipment like 4-wheel drive Tractor, Theshers, Hand Tractors and P4.87Million worth of capacity development/building benefitting thousands of ARBs.
A P15Million worth of Farm to Market Road is proposed to be constructed at Lasam, Cagayan this 2023, Baleva added.
Vice-Gov. Vargas expressed his sincere appreciation for all the interventions of the DAR extended to his constituents of the province most specially for the assistance extended to the members of the cooperatives or associations.
He assured RD Lara for his full support on the plans and programs of the Department in the province of Cagayan.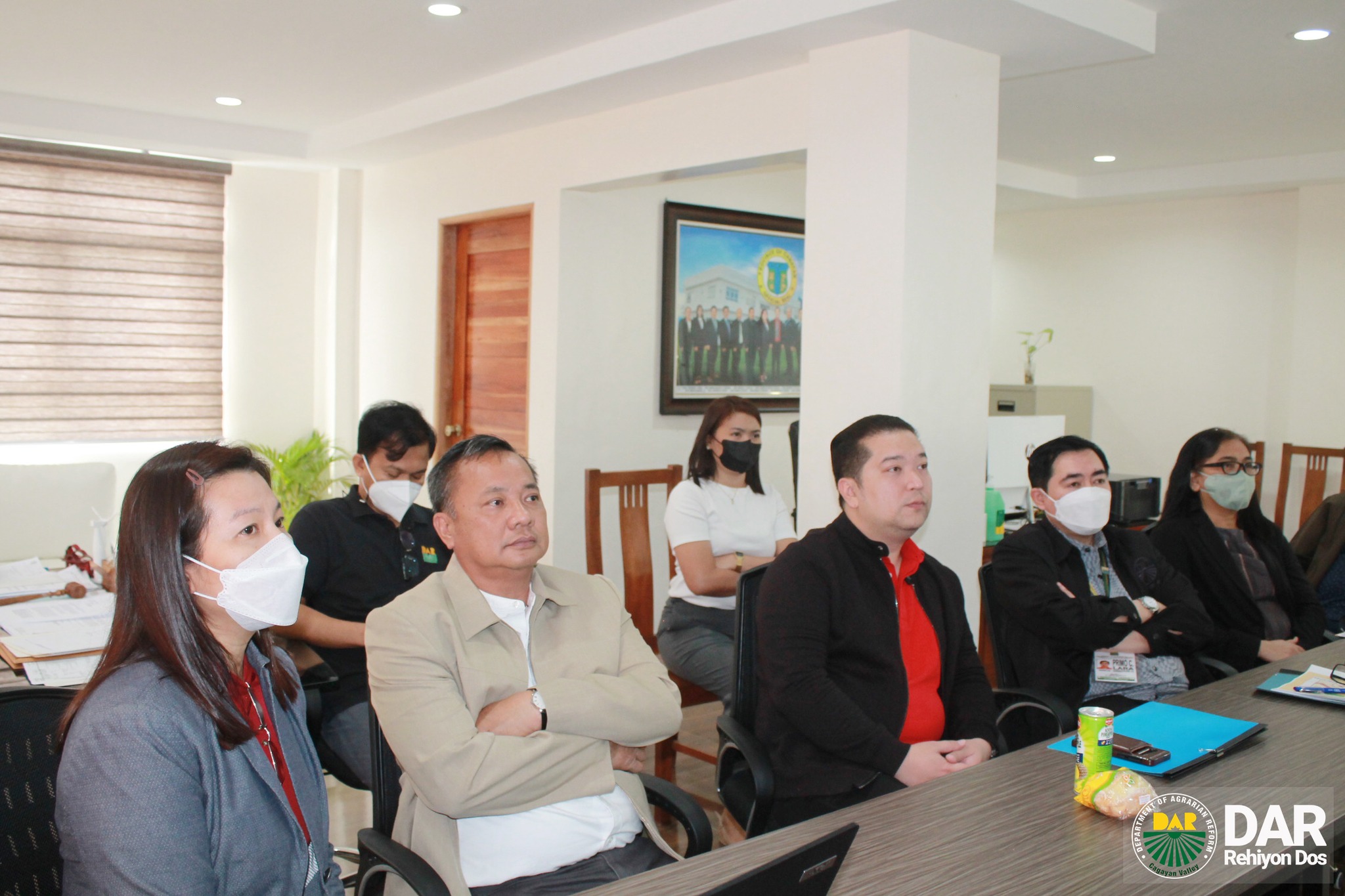 The meeting was also attended by OIC-Assistant Regional Director for Administration Estrelita v. Go, Atty. V. Glenn A. Follante, CARPO Melvida Camayang, CAO Ma. Annette L. Romano, Regional DAREA President Rosendo Soriano, HEA Vanessa Unipa, RIO Richard T. Francisco and COS Hertchee C. Tarrango.