Estrella provides Php105.7 million infrastructure projects and FMEs to uplift the lives of Eastern Visayas ARBOs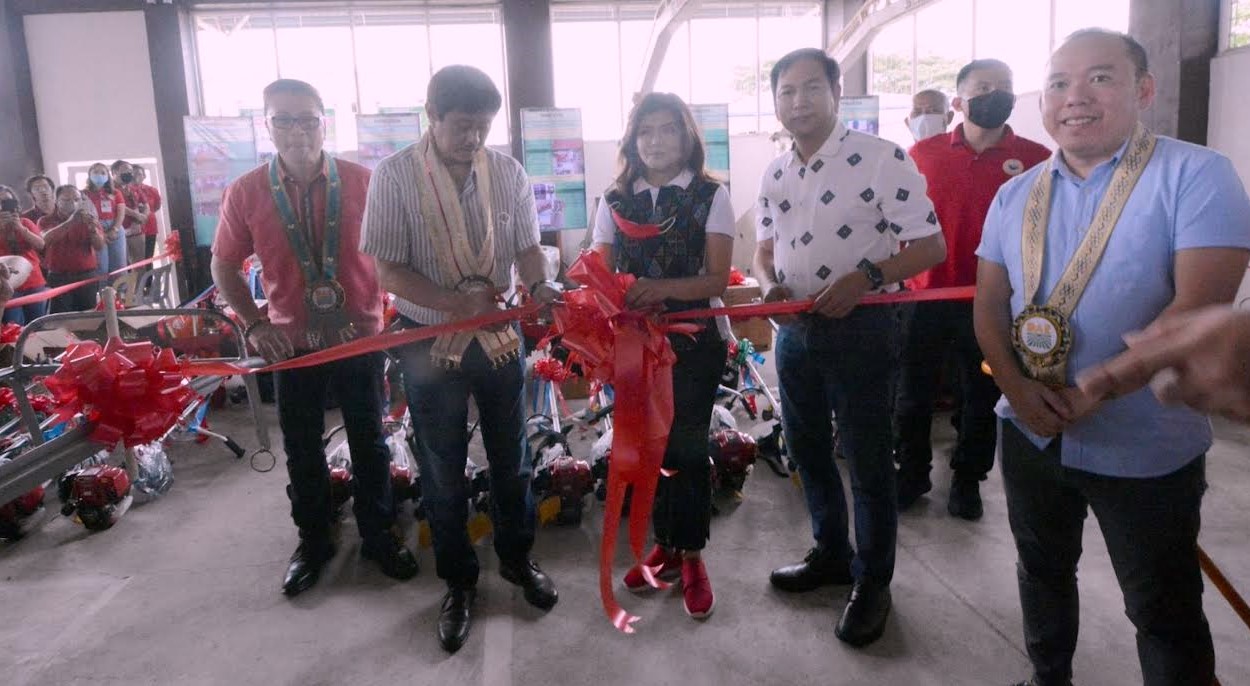 Agrarian Reform Secretary Conrado Estrella III, accompanied by Senator Imee Marcos, provided a total of Php105.7-million worth of infrastructure projects and farm machinery and equipment (FME) to uplift the lives of farmer-members from the ten (10) agrarian reform beneficiaries organizations (ARBOs) in Eastern Visayas.
Included among the FME distributed is the Sustainable and Resilient ARCs (SURE) and Major Crop-based Block Farm Productivity Enhancement Project, amounting to Php3,716,000, to the farmers of Leyte and Southern Leyte.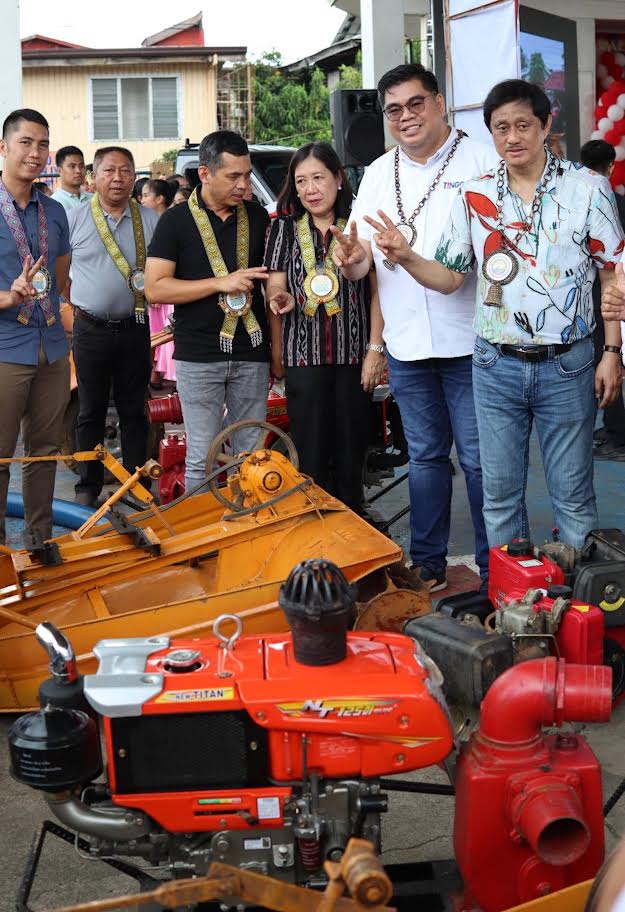 A check funded under the agrarian reform fund (ARF) amounting to Php100-million for the construction of farm to market roads (FMRs) and Php2-million worth under the Enhance Partnership Against Hunger and Poverty (EPAHP), Sustainable Livelihood Support for Disaster Affected Areas, Major Crop-based Block Farm Productivity Enhancement Project and CRFPSP were also distributed for the farmers of Eastern Samar.
Mary Ann Nofies, president of Brgy. Agsam Poultry Raiser Association, expressed her gratitude for the provision of support services, which she said would boost the income of the ARBOs and the ARBs.
"I would like to thank God for these never ending grace, mercy and providence which we promise to use properly to improve our lives and income. We accept the challenge to make our lands productive by continuously tilling and cultivating it to increase our production and income," she said.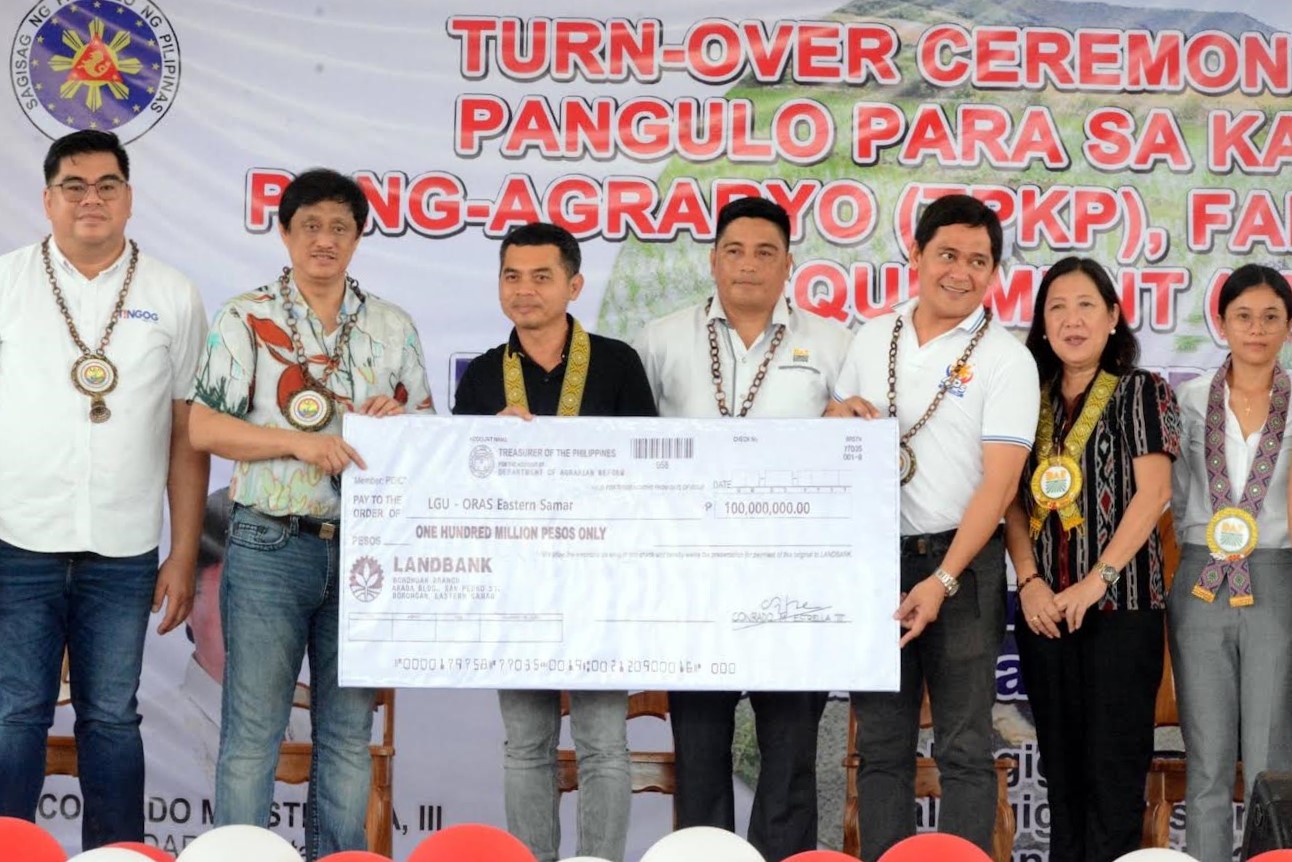 Estrella said the project reflects the commitment of the DAR to the national goal of President Ferdinand Marcos Jr. to improve farmers' lives through the provision of various support services.
"These farm implements would make farming easier and faster to improve their yield and increase their income," he said.
Atty. Robert Anthony Yu, DAR Regional Director of Eastern Visayas said the ten (10) ARBOs are the Brgy. Agutayan Farmers Association, Hilongos Settlement in Hilongos, Leyte; Canmarating-Odiongan Pagsang-an Sulpa Irrigators Association (COPSIA) Inc. in Abuyog Settlement, Abuyog, Leyte; Himay-angan Farmers Association in Himay-angan, Liloan, Southern Leyte; San Gabriel Integrated Farmers Association in Borongan ARC,Borongan; Malaintos Organic Rice Farmers Association in Parik ARC, Dolores; Bangon ARB Association in Balangkayan ARC, Balangkayan; Parina AR Cooperative in Giporlos ARC,Giporlo; San Jose ARB Association in Borongan ARC, Borongan City; Seguinon Farmers Association in Salcedo ARC, Salcedo; and Brgy. Agsam Poultry Raiser Association in ESSP-Oras Side, Oras.