Tarlac farmers' orgs receive Php4.3-M worth of farm machines, equipment from DAR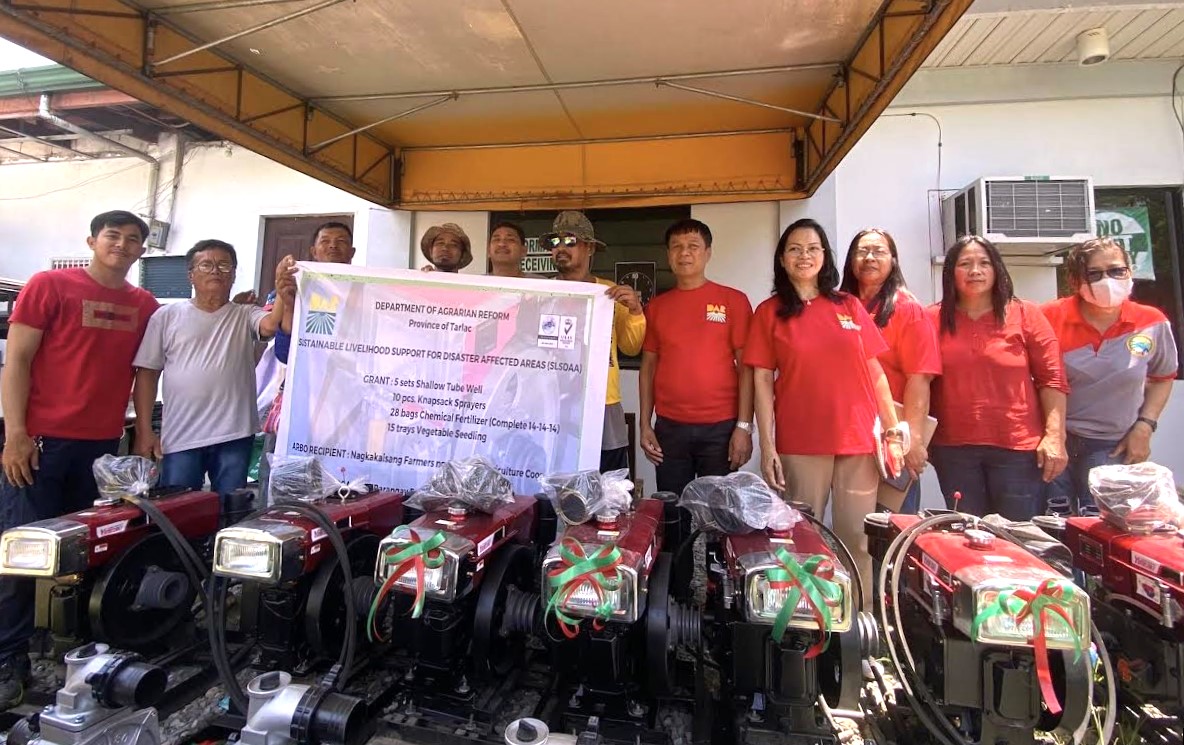 Seven (7) agrarian reform beneficiary organizations (ARBOs) in Tarlac received Php4.3 million worth of organic fertilizers, farm machineries and equipment (FMEs) from the Department of Agrarian Reform (DAR) to improve the productivity and quality of lives of its 462 agrarian reform beneficiary (ARB) members.
Rosemilmar P. Eugenio, Chairperson of the Sta. Ines Golden Grains PMPC from Sta. Ignacia expressed her gratitude to the DAR for supporting their cooperative.
"We thank the DAR for the big help for our cooperative, rest assured that we will sustain and maintain the equipment we received to enhance the agricultural productivity of the awarded lands provided to the ARBs," Eugenio said.
Marie Louie P. Cabantac, DAR-Tarlac Provincial Agrarian Reform Program Officer said the FMEs are part of the major-crop based block farm productivity enhancement project under the Climate Resilient Farm Productivity Support (CRFPS) and Sustainable Livelihood Support for Disaster Affected Areas (SLSDAA) of the DAR.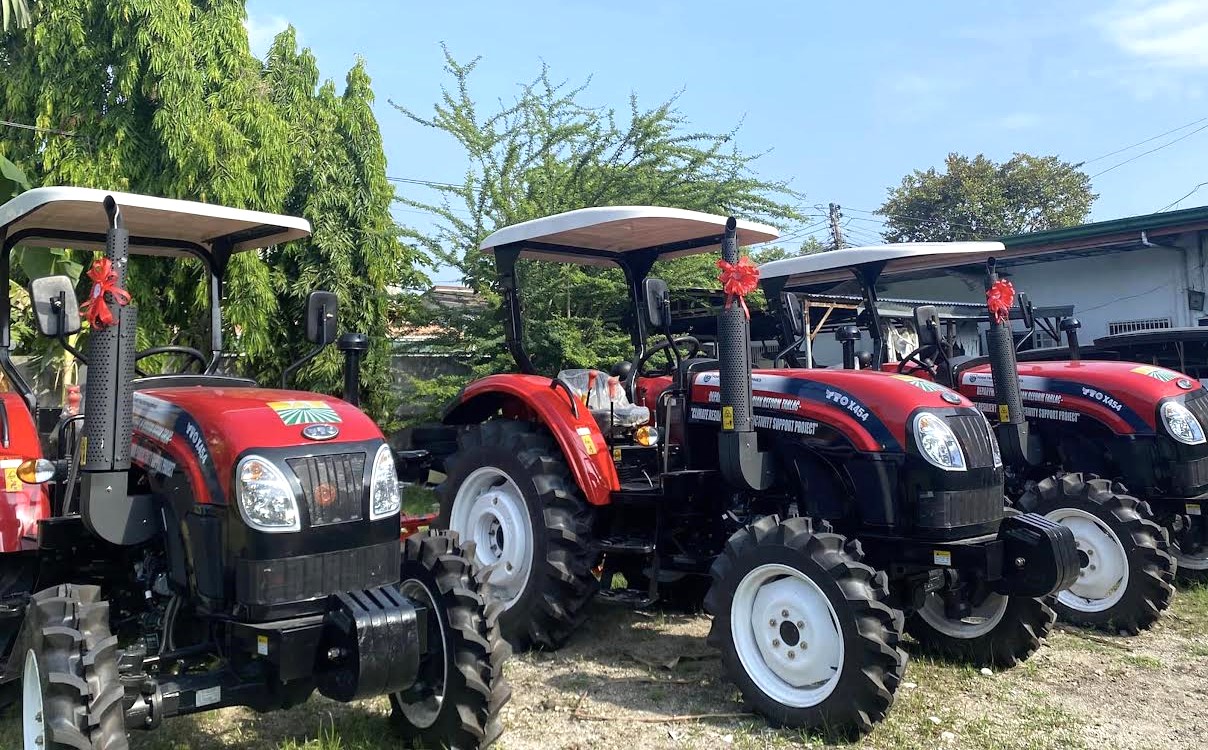 "The CRFPS provides farm machines, through the ARBOs, to improve farm productivity and earning capabilities of the ARBs in a sustainable manner," Cabantac said.
She encouraged the ARBOs to carefully craft their operational policies to maximize the use of the equipment to help increase the income of their members and their association.
"We hope the organization to fully utilize and manage the farm machineries and equipment to boost farm productivity," she said.
The DAR distributed 40 horsepower farm tractors with rotavators each to San Sotero PMPC and Sta. Ines Golden Grans PMPC, both located in Sta. Ignacia; 8hp diesel-engine with accessories shallow tube well and knapsack sprayer to Magao Ortillano Modernong Magsasaka Association, in Concepcion and Nilasin 1st Pura Farmers Association, Inc., in Pura; 8hp diesel engine water cooled hand tractor with implements and 8hp diesel-engine with accessories shallow tube well to San Juan Farmers, in San Jose and Gintung Butil Tiller Farmers Association in La Paz; and 8hp diesel-engine with accessories shallow tube well to Nagkakaisang Farmers ng Parulung Agriculture Cooperative in Concepcion.
Chairpersons of the farmers' organizations also signed a Trust Agreement for properly operating and maintaining the machinery.