DAR, DENR conduct Consultation Meeting on IVAS
TUGUEGARAO CITY - In order to improve efficiency in land administration and survey processes, the Officials and technical personnel of the Department of Agrarian Reform Region 02 (DARR02) actively participated in a joint consultation meeting concerning Inspection, Verification and Approval of Surveys (IVAS) with its counterpart the Department of Environment and Natural Resources Region 02 (DENR02) on May 22, 2023 at the DENR Regional Office No. 02, Carig Sur, Tuguegarao City.
The meeting primarily aims to foster open communication and strengthen collaboration amongst DAR and DENR Officials and aims to streamline procedures and ensure the accuracy and reliability of land surveys. Also, it focused on the issues and challenges faced by both agencies on inspection, verification, and approval processes.
The DAR as the government agency responsible for agrarian reform and the equitable distribution of agricultural lands, recognizes the critical role of accurate surveys in implementing land reform programs effectively. While, DENR as a partner agency, oversees land management and environmental conservation, is instrumental in enhancing the overall land administration system and protecting the rights of agrarian reform beneficiaries.
During the consultation meeting, participants engaged in fruitful discussions, sharing insights and experiences to identify areas for improvement in the survey process. They explored strategies to expedite the inspection and verification of surveys while maintaining the highest standards of accuracy and integrity. The collaboration will result in clearer guidelines and streamlined procedures, benefiting both agencies and the communities they serve.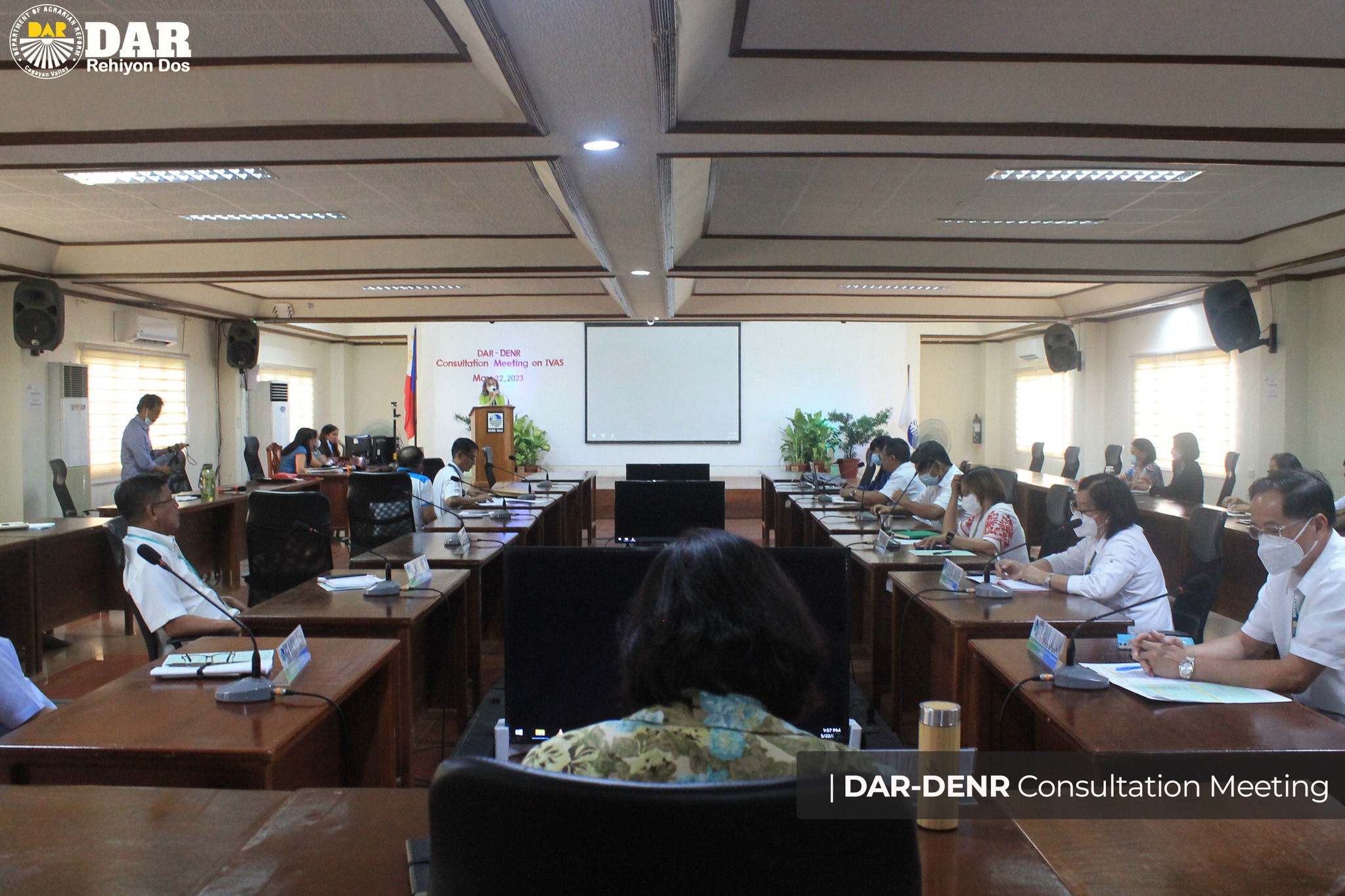 Atty. Raul C. Laluan, DAR Assistant Regional Director for Operations, in his opening remarks, emphasized the importance of this collaborative effort, stating, "By working together, we can enhance the efficiency of our processes and ensure that land survey activities are conducted meticulously. This will have a direct positive impact on our agrarian reform beneficiaries and contribute to the sustainable development of our nation."
Meanwhile, DENR Regional Executive Director Gwendolyn Bambalan expressed her appreciation for DAR's commitment to improve the land administration system, saying, "The joint efforts of DAR and DENR demonstrate our shared dedication to uphold the integrity of land surveys. We are committed to ensure that the rights of individuals are protected and that land resources are managed properly."
Both agencies expressed their commitment to continued cooperation, not only in the inspection, verification, and approval of surveys but also in broader initiatives aimed at advancing land reform and sustainable land management practices.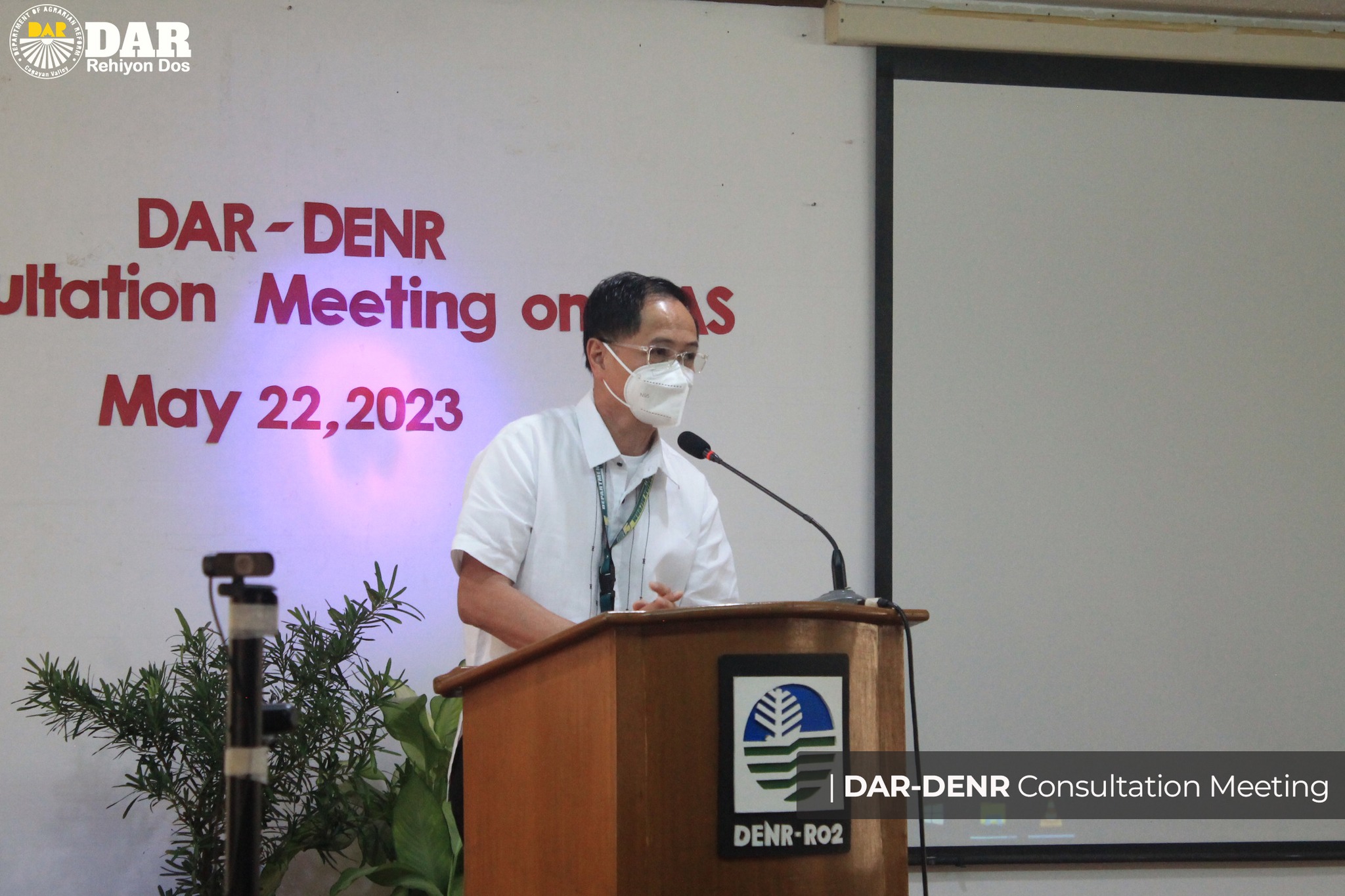 Moving forward, DAR and DENR will work closely together to implement the outcomes of this consultation meeting. They will collaborate on developing streamlined processes and guidelines that promote accuracy, efficiency, and fairness in survey procedures. This joint effort will contribute significantly to the successful implementation of the comprehensive agrarian reform program and foster greater public trust in the land administration system.