DBM approves DAR's staffing modification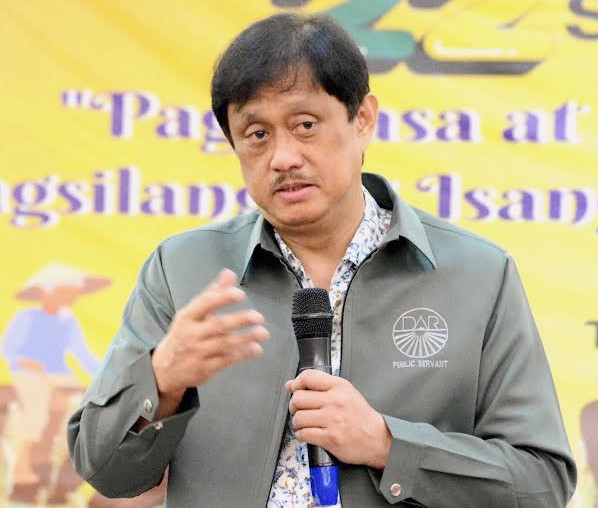 The Department of Budget and Management (DBM) has approved the Department of Agrarian Reform's (DAR) request for staffing modification to support the agency's legal and development interventions to better serve the agrarian reform beneficiaries (ARBs) and inspire the farming sector to spur rural development.
The DBM has approved the creation of additional 63 positions for Attorneys IV in 63 DAR provincial offices (DARPOs), with a salary grade of 23 to augment the DAR's legal workforce.
It also favorably considered the creation of 96 positions for Agrarian Reform Program Officers I (ARPOs I) under 8 DARPOs and reclassified 325 positions of salary-graded 10 Agrarian Reform Program Technologists to salary-graded 11 ARPOs I.
DAR Secretary Conrado Estrella III lauded the move of the DBM, saying that it would go a long way in his office's attempt to address its agrarian justice delivery program and program beneficiaries' development program.
Estrella said that resolving all pending agrarian-related cases and providing legal assistance to ARBs and non-beneficiaries alike on the ground is one of their major concerns.
"The early resolution of agrarian cases will always be our top priority for it will not only spare us time, efforts and resources but also ease the tensions in the countryside," Estrella stressed.
Agrarian-related cases have started piling up in recent years, prompting Estrella to seek the help of the DBM for additional lawyers in its rank to help fast-track the resolution of cases.
Estrella said the request for additional manpower for the DAR program beneficiaries' development interventions and the upgrading of the ARPTs to the ARPOs I are intended to beef up the agency's development facilitators and motivate them to give their all in helping ARBs attain greater farm productivity, a priority program of the administration of President Ferdinand R. Marcos Jr.
Estrella said the DAR is slowly but steadily veering towards providing the much-needed support services to farmer-beneficiaries to increase their harvests, augment their income and spur rural development.