South Cotabato ARBs equip themselves to become agri-entrepreneurs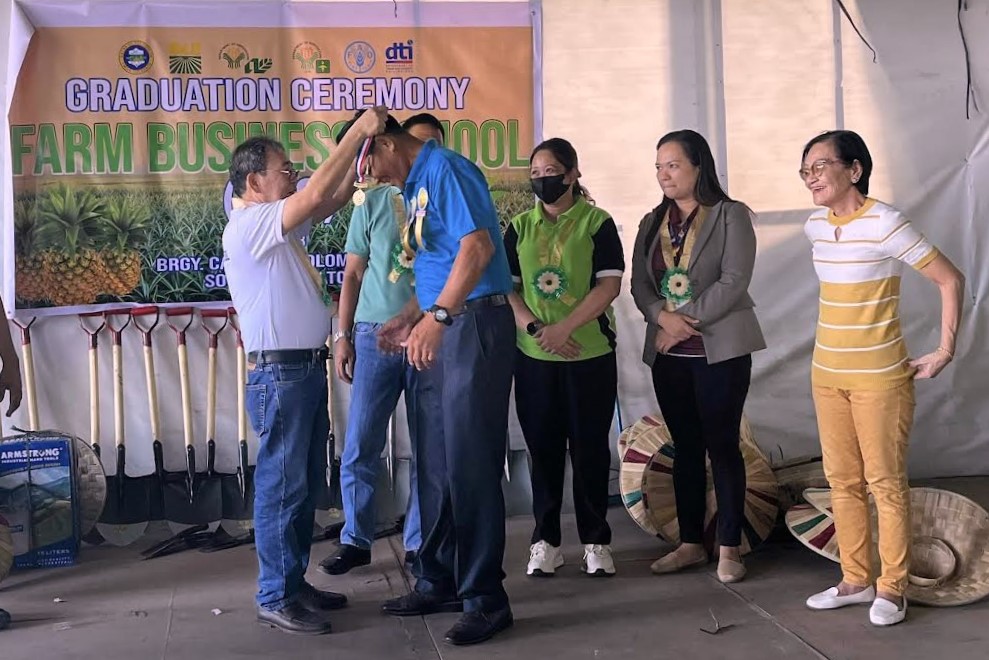 A total of 32 agrarian reform beneficiaries (ARBs), from Polomoc, South Cotabato, have equipped themselves to become agri-entrepreneurs as they successfully completed a 25-session course on Farm Business School (FBS) of the Department of Agrarian Reform (DAR).
FBS is a program designed to equip farmers with knowledge on farm business management and capacitate them to become farmer-entrepreneurs through interactive lectures, and field exercises.
Dolefil Agrarian Reform Beneficiaries Cooperative Vice Chairperson Ma. Antonia Banting extended her heartfelt gratitude to DAR for its continuous programs on the development of ARBs.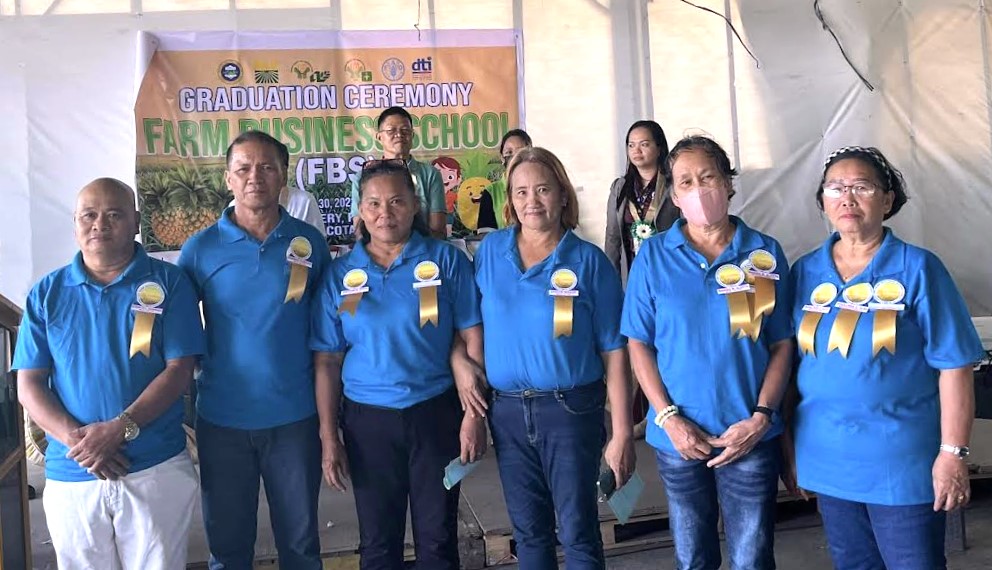 "This business school accepts anyone who is interested and our participants are living proof that age is just a number when it comes to learning and that learning can be made anywhere," she said.
Assistant Regional Director H. Roldan A. Ali, Al Hajj said FBS would boost the ARBs' farm production, and marketing strategy and help them become more open to venture on agricultural businesses.
"Apply what you have learned into actions and share these insights, within your organization so that you will all grow as farmer-entrepreneurs," he said.
Domingo Poliquit, Consejo Caballo, and Jair Gibluena, who are among the FBS graduates, have expressed the positive possible effect of the course on their farm's productivity.
"The knowledge we acquired through FBS can be applied effectively not only in farming but also in our everyday lives, especially on financial matters," Gilbuena said.