DAR Conducts Nationwide Public Consultations on IRR of the New Agrarian Emancipation Act (NAEA)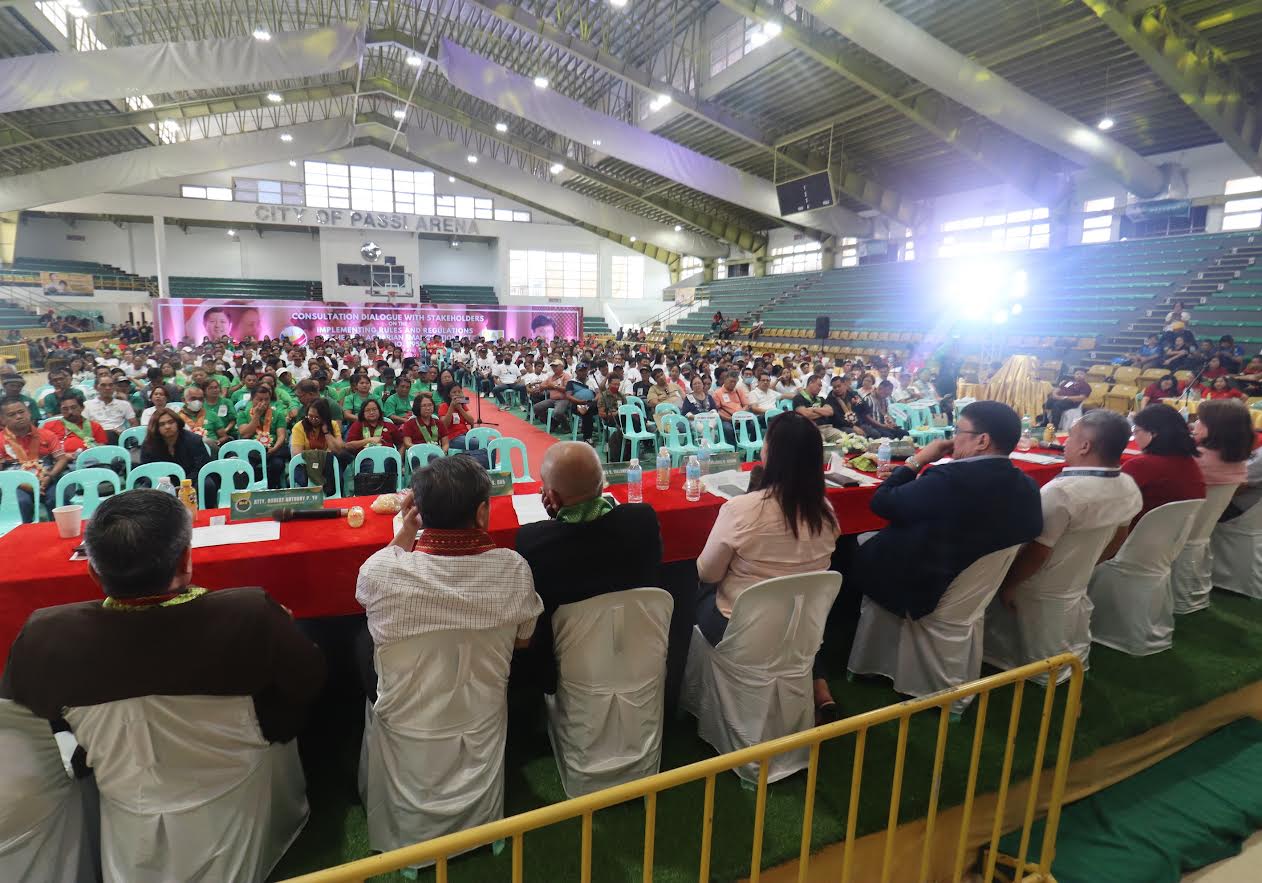 The Department of Agrarian Reform (DAR) held simultaneous public consultations with its stakeholders on September 1, 2023, to obtain inputs to the Implementing Rules and Regulations (IRR) of the New Agrarian Emancipation Act or Republic Act No. 11953.
The Committee tasked by DAR Secretary Conrado M. Estrela to draft the IRR is chaired by DAR Usec. Napoleon Galit with DAR Undersecretaries Luis Pangulayan and Marilyn Barua-Yap, LBP EVP Alex Lorayes, Administrator Gerardo Serios, and NIA Administrator Eddie Guillen as members
Representatives of agrarian reform beneficiaries (ARBs) from all fifteen (15) regions including the BARMM and concerned farmers groups and civil society organizations participated in the public consultations.
Undersecretary for Field Operations Atty. Kazel C. Celeste led the Luzon leg which was held at the Great Eastern Hotel in Quezon City. Undersecretary for Foreign-Assisted and Special Projects Jesry T. Palmares led the Visayas leg which was held in Passi City, Iloilo while Undersecretary for Mindanao Affairs, Amihilda J. Sangcopan led the Mindanao leg which was held at the World Palace Hotel in Ecoland, Davao City.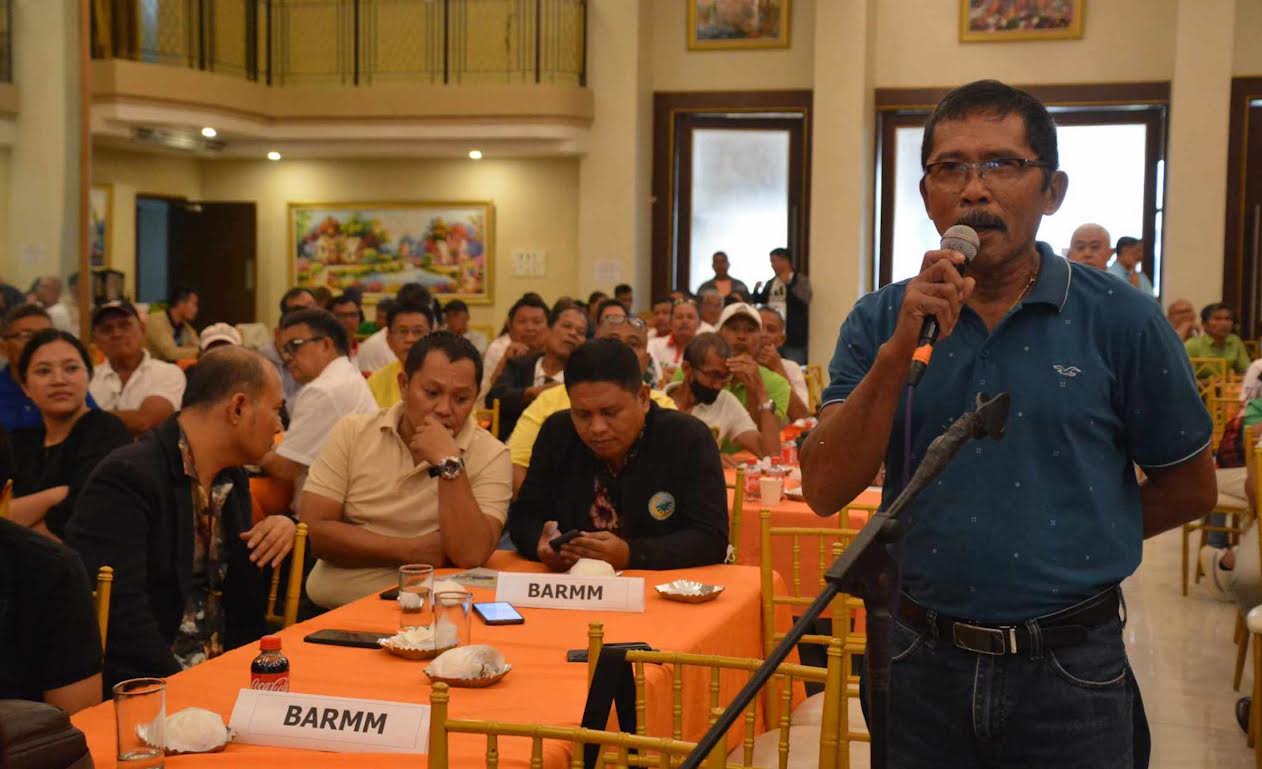 The ARBs and farmers' groups raised clarificatory questions on the coverage of the NAEA and the process of obtaining condonation and the termination of payment of just compensation to landowners, and gave their inputs to the DAR officials present during the consultations. The summary of discussions will be submitted to the IRR drafting committee for inclusion in the draft IRR which will be finalized during the full committee meeting with DAR Secretary Estrella on September 7, 2023.
At the Great Eastern Hotel in Quezon City, ARBs Arlene Perez of Bulacan, Librado Caliong of Pampanga, Joel Domingo of Tarlac, Saturnino Distur of Pangasinan, Gaudencio Batin of Candon City and Nathan Sendan, among many other ARBs took turns expressing gratitude to President Marcos and DAR Secretary Estrella for the NAEA and are looking forward to its smooth and swift implementation.
The journey of the NAEA, the singular bill passed by Congress from among the 22 priority bills of the administration, started barely a year ago when President Ferdinand R. Marcos Jr., signed Executive Order No. 4, Series of 2022, imposing a one-year moratorium on the payment of amortizations by agrarian reform beneficiaries(ARBs).
Estrella cited the efforts of DAR Undersecretaries Marilyn B. Barua-Yap and Luis Meinrado C. Pangulayan, who participated at every step of the legislative process to ensure that the marching orders of President Ferdinand Marcos Jr. to pass a law that ensures freedom of farmers from their agrarian debt is passed by Congress.
Sec Estrella also commended the invaluable contributions of DAR's partner agencies namely the Land Bank of the Philippines represented by LBP Executive Vice President Engr. Alex A. Lorayes and Vice President Atty. Marife Lynn O. Pacua, the Land Registration Authority led by Administrator Atty Gerardo P. Serios, and the National Irrigation Administration led by Administrator Eddie Guillen.