E. Samar farmers finish farm business school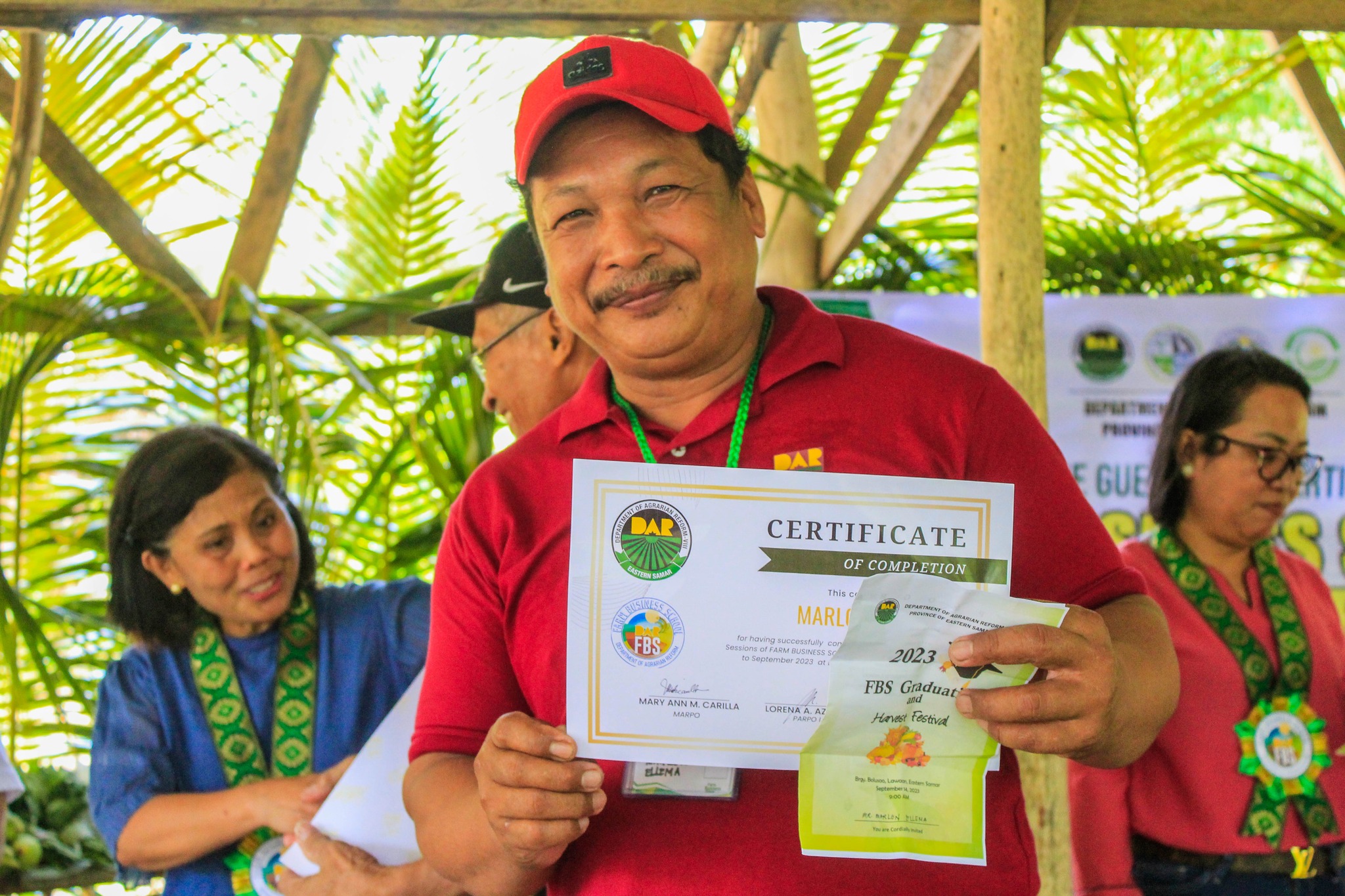 LAWAAN, Eastern Samar – Thirty-three members of an agrarian reform beneficiaries organization (ARBO) from a remote farming village in this fifth class municipality completed the Farm Business School (FBS) of the Department of Agrarian Reform (DAR).
On Thursday last week, Eastern Samar Provincial Agrarian Reform Program Officer II (PARPO II) Danilo Lozada handed the certificates of completion to the graduates after satisfactorily completing the 25 sessions of lectures and hands-on training, which started on April 26 this year.
Lozada stressed to the members of the Bolusao Farmers Association (BFA) that farming is business.
He explained, "In FBS, which is one of the training programs extended by DAR to ARBOs, the participants are trained on appropriate marketing strategies to become farmer-entrepreneurs."
DAR Central Office representative, Preciosa Osit, said BFA is fortunate to have been chosen from the 119 ARBOs in Eastern Samar to undergo the FBS this year.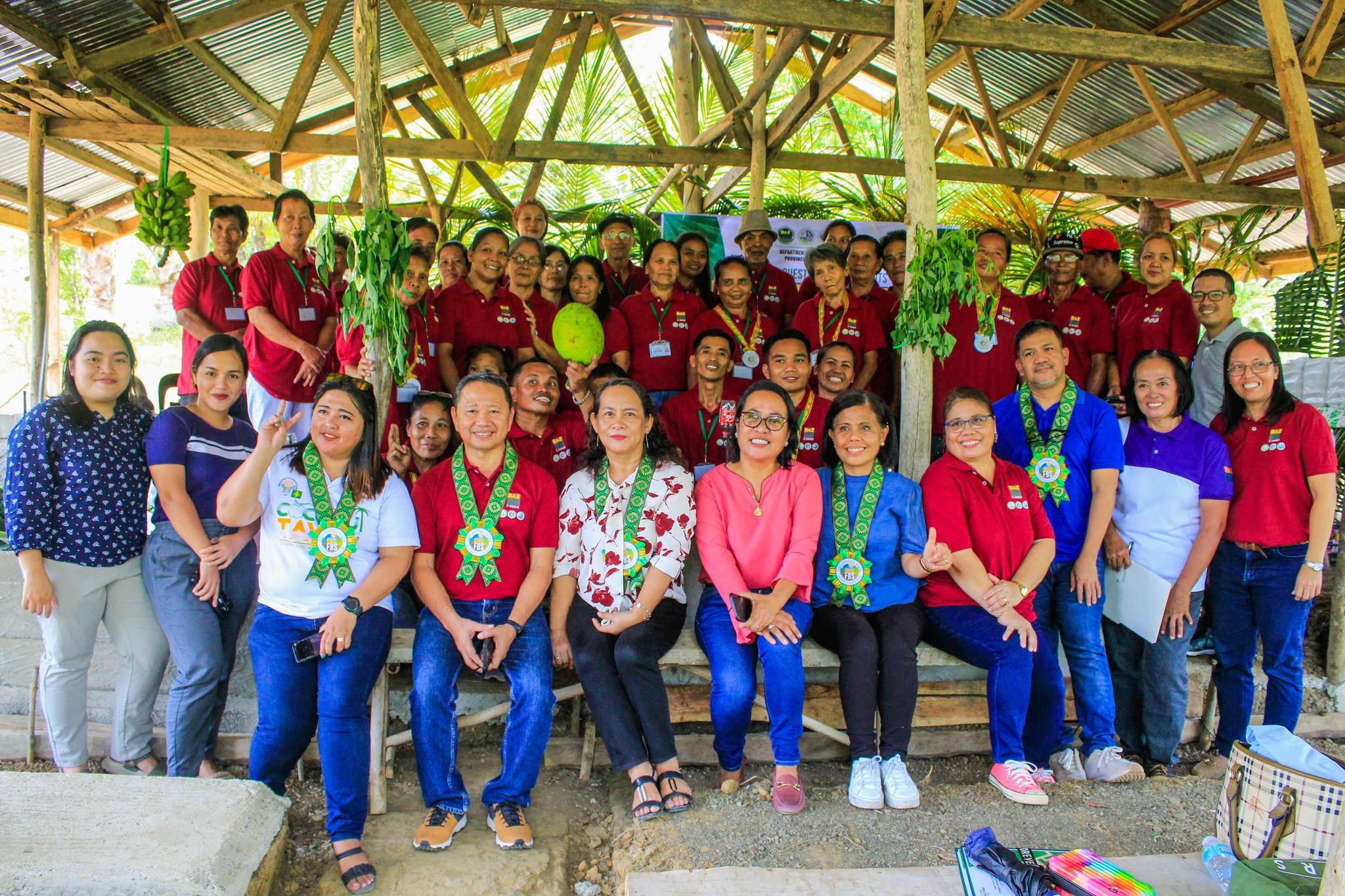 Mayor Athene Mendros, who was also present during the said occasion, emphasized the important role of the farmers in food security. She encouraged the new graduates to make use of what they have learned to increase food supply, at least here in this town.
She likewise assured the BFA of the local government unit's (LGU's) full support to their organization.
On the other hand, BFA president, Marlon Ellema, thanked the DAR for this training and all other assistance extended to them. He also thanked Mendros for the LGU's support. "Diri la ini pagtikang. Amon ini pag-uupayon (This is just the start. We will work hard to improve this.)," said Ellema.
On the same occasion, BFA held a harvest festival, wherein they earned more than ₱10,000.
Crops available included: bell pepper, eggplant, pechay, string beans, okra, bitter gourd, water spinach, tomatoes, squash, ginger, winter melon, camote, cassava, pineapple, ube, and green chili.
In the meantime, BFA is planning to sell their harvests at the town's public market. (LEMUELL SETH TONOG, DAR-E. Samar)