DARPO Quirino parcelizes CCLOA titles through SPLIT project
The Department of Agrarian Reform has successfully subdivided Collective Certificate of Land Ownership Awards (CCLOAs) and registered the first electronic titles to the Register of Deeds, and were awarded Renato Taperla and Nolinda Taperla.
The Support to Parcelization of Lands for Individual Titling (SPLIT) project which was launched in 2020 and is expected to conclude in 2024 covers around 1.6 Million hectares of landholding and is reportedly expected to benefit around 1.5 Million ARBs across the nation. This means that through this project, each farmer-beneficiary will be awarded with individual land title based on the actual area or a fragment of land they are tilling.
The issuance of individual land titles promote a sense of security and a sense of well -being which is linked to farm productivity among farmer beneficiaries, PARPO II Jess Beth G. Quidasol said. Also, this SPLIT project is in keeping with the new computerized system of the Land Registration Authority (LRA). To date, figures from SPLIT PPMO show that the province has distributed a total of fourteen (14) e -titles covering a total of 15. 6980 hectares of agricultural lands to eleven (11) agrarian reform beneficiaries. The distributed titles emanated from four (4) collective CLOAs.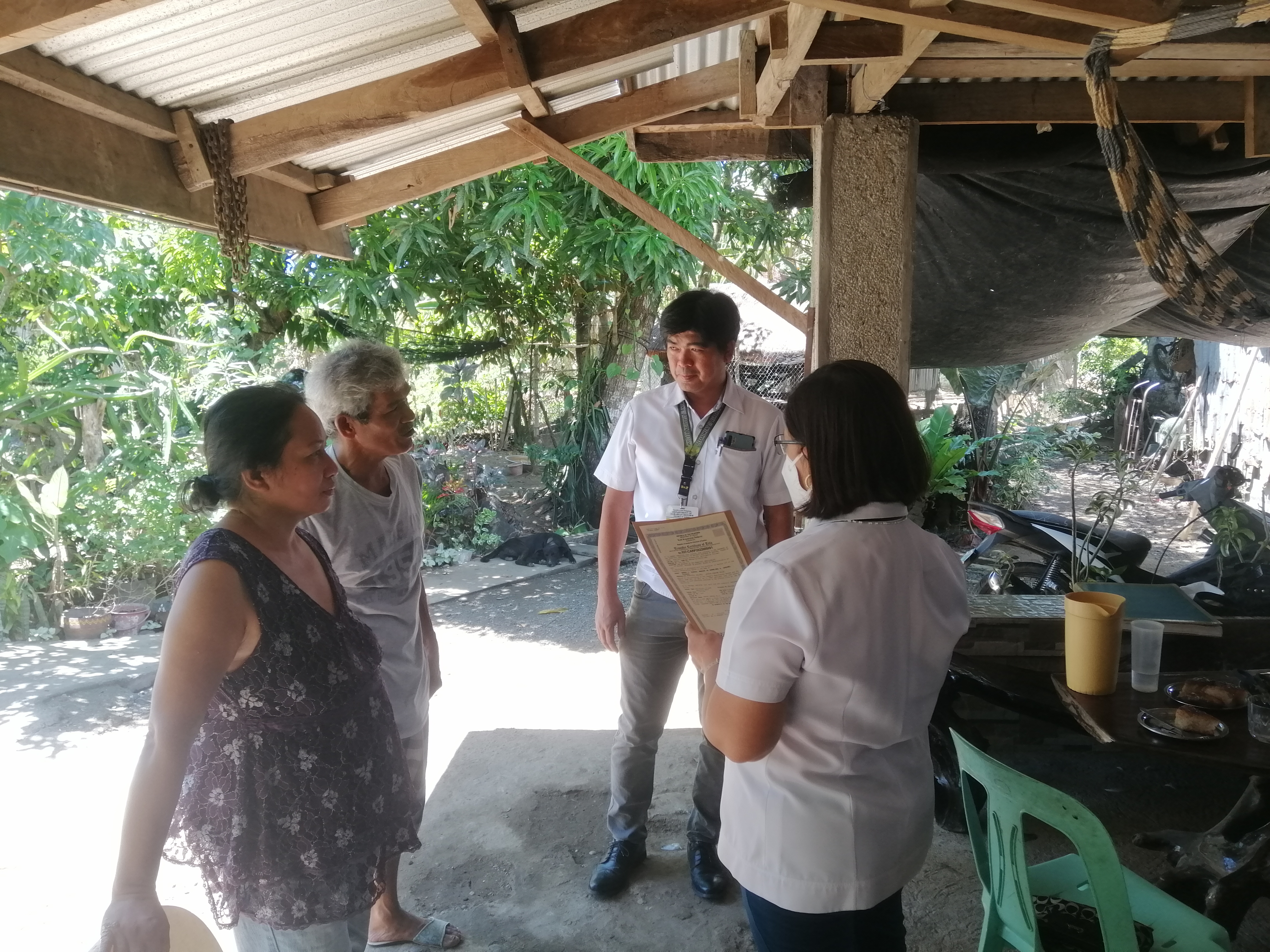 PARPO II Quidasol lauded the dedication of the Field Operations Division and the SPLIT Team for turning this vision into accomplishment.
As a result of the parcelization process, Sps. Renato and Nolinda Taperla received their respective titles with an area of 30, 000 sq.m. and 21, 154 sq.m. located in San Francisco, Aglipay, Quirino respectively. Based from SPLIT PPMO report, generation of titles covering an area of 9. 5056 hectares is being beefed up by the Land Registration Authority (LRA) in favor of recipients from San Ramon, and Villa Santiago, Aglipay.
The recipients were joined by PARPO II Quidasol, PARPO I Venilyn T. Mabunga, MARPO Girlie A. Castillo, CARPO for FO, Engr. Jessberg M. Vaflor and other DARPO and DARMO staff.