Farmers get free legal consultation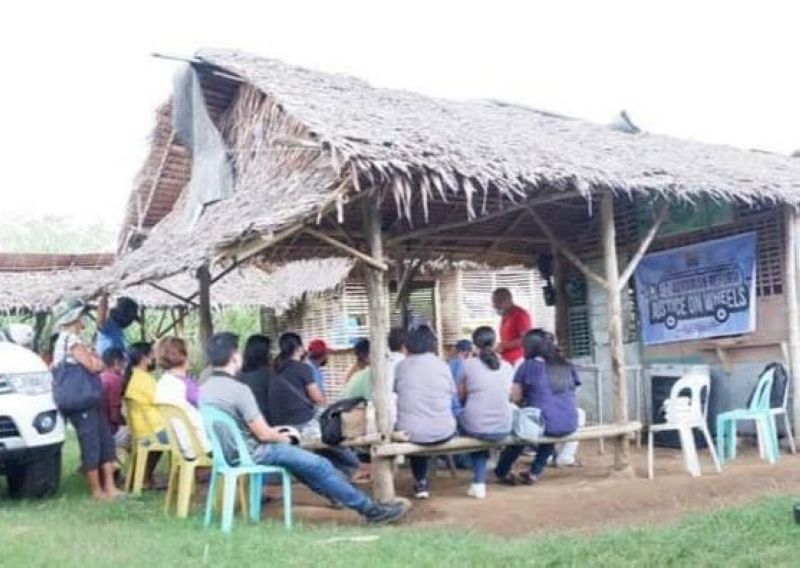 SOME 200 agrarian reform beneficiaries (ARBs) have attended a series of Agrarian Reform Justice on Wheels (Arjow) sessions conducted by the Department of Agrarian Reform (DAR) in its municipal offices in the northern portion of Negros Occidental.
DAR-Negros Occidental I Legal Assistance Chief Leandro Castro, who led the activity, emphasized that the law is impartial as to the gender and status of the beneficiaries.
"They just need to abide by the agrarian laws being implemented by the government through the delivery of social justice," he added.
Arjow is a regular activity of the agency aimed at assisting farmer-beneficiaries.
It underscores the salient points of the Republic Act 6657 or "An act instituting a comprehensive agrarian reform program to promote social justice and industrialization, providing the mechanism for its implementation, and other purposes."
Designated Municipal Agrarian Reform Program Officers (Marpos), Barangay Agrarian Reform Committee (BARC) chairpersons and barangay captains were also part of the activity.
Salient points of the Agrarian Law were discussed to agrarian reform beneficiaries (ARBs) to refresh them of their rights and limitations under the Comprehensive Agrarian Reform Program (Carp).
The activity included four sessions with the first leg conducted at Barangay Bunga in Don Salvador Benedicto town on May 14.
The other sessions were conducted in Silay City on May 28, Cadiz City on June 11 and Bacolod City on June 25.
"These focused on topics like retention, mediation, and compulsory arbitration," the agency said, adding that under the Gender and Development Mandate, other legal concerns of the ARBs were also catered including their rights and obligations as farmer-beneficiaries.
The DAR, at present, utilizes more aggressive alternative dispute resolution techniques in mediation to reduce conflicts maturing into court cases.
The general objective is to persuade the contending parties to settle their disputes amicably or out of court before the DAR, it also said.
Source: https://www.sunstar.com.ph/article/1900768/Bacolosined/Business/Farmers-get-free-legal-consultation